I am feeling a bit overwhelmed. It is the beginning of November already, in fact, the first week of November is gone already. The children (grown and still at home) have handed me their Christmas lists. All the while, I am still in Spring mode.
I do not know where the time goes. School is almost done, work is all consuming, and family still comes first, which also means that my crafting and scrapbooking has become a thought of "when I have time." That I assure almost never happens these days.
I promised myself recently that I am going to take at least 2 or 3 hours each week to do some form of crafting. It keeps me sane, which also explains my recent meltdown about papers being turned in, deadlines being met, oversleeping, and work being all consuming and the balancing act with family and the needs of my household.
Recently I took 2 weeks off from everything, I got back to my craft table. I loved it. My list of handmade Christmas gifts is a mile long and I only have a few short weeks to get them all done. Some of my list is for co-workers, family, my favorite clients, friends, and church buddies.
Today I am sharing something that I made for four of my co-workers. I found this idea on Pinterest and knew I had to at least try it. It was not without its' trials. I learned as I went.
So here are the pictures: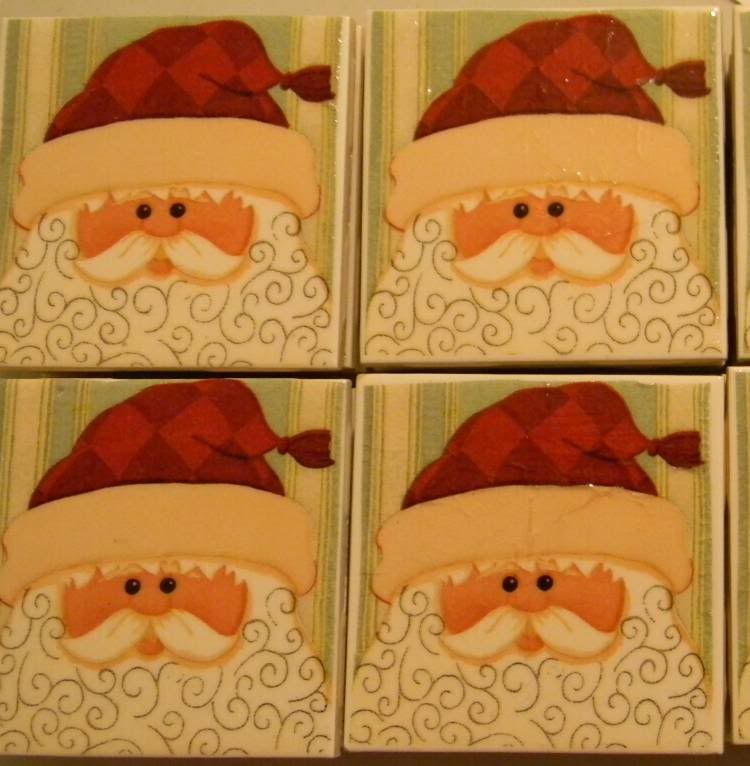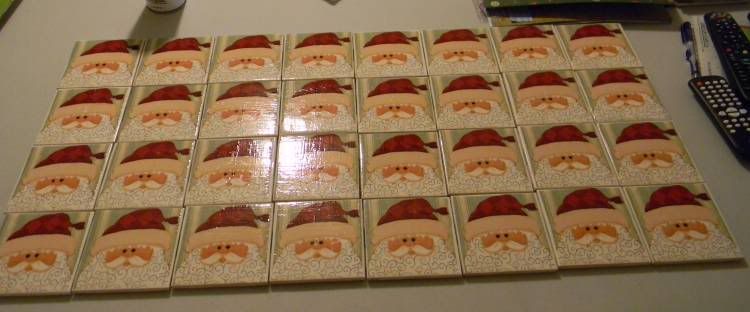 These are holiday drink coasters. They are made from 4x4 white ceramic tiles, holiday snack napkins, Modge Podge, Clear drying Polyurethane spray, E-6000 glue, and thin cork.
They sounded simple enough to make until you start laying those napkins on the first layer of Modge Podge and I got wrinkles and air bubbles in the napkin. I finally realized that they have to be "rolled" onto the layer of Modge Podge and came to the conclusion that the wrinkles gave them character. I also discovered that it is best to let the first layer of Modge Podge and napkin to dry completely before putting the layer of Modge Podge over the napkin. This step prevents the napkin from tearing. Then my second realization while making these was that you should not use an acrylic sealer, because when you stack them the cork that you have glued to the bottom will stick to the top of the next. That was a mess! So I salvaged what I could and used a real polyurethane sealer on them. I managed to salvage about half of my original coasters.
This is a craft that can be made for any holiday and after you get into the rhythm of making them and a little trial and error make a lovely "folk art" type gift.
It isn't to late to start and complete a project like this for Thanksgiving or Christmas.
Happy Scrappin' ! ! !
Brenda