If you call a phone call from a friend to ask for something special for a special occasion a "call for duty," then I have been called.
Friends were planning a shower and they wanted things a little more elegant that throwing a printed sign in front of the pitchers of drinks. I don't blamed them. The little special touches make the difference between an okay shower and a memorable shower.
This was such a simple concept. Tags to hang from the pitchers of tea to let guests know if it the container had sugar or no sugar. I got basic information like the size of the container and colors for the shower and went to work.
I got out my scrap papers/cardstocks, my Cricut,
George & Basic Shapes, Savory, and Lacy Labels
Cartridges and made these little medallion type tags.d\

This is one side of the labels: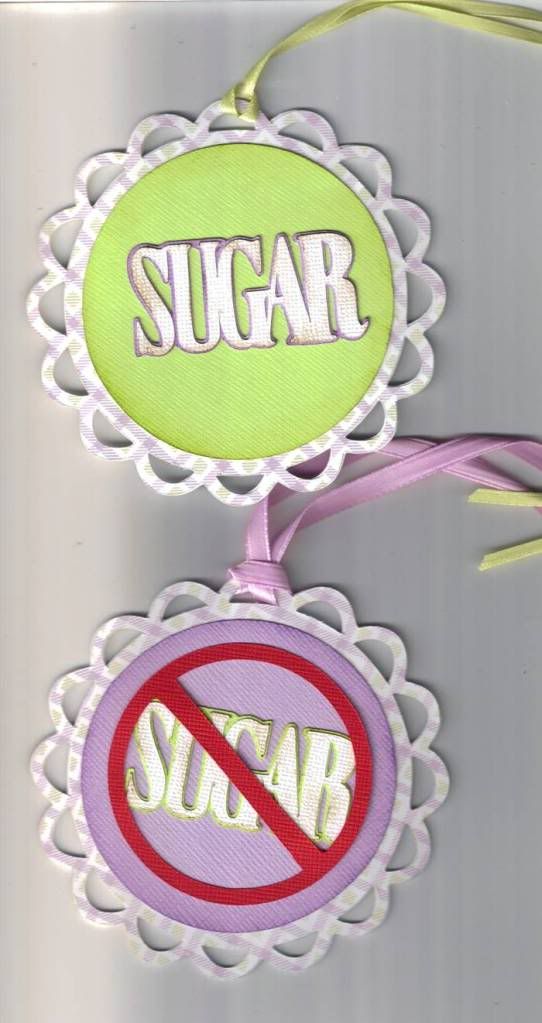 This is the reverse side of the above labels: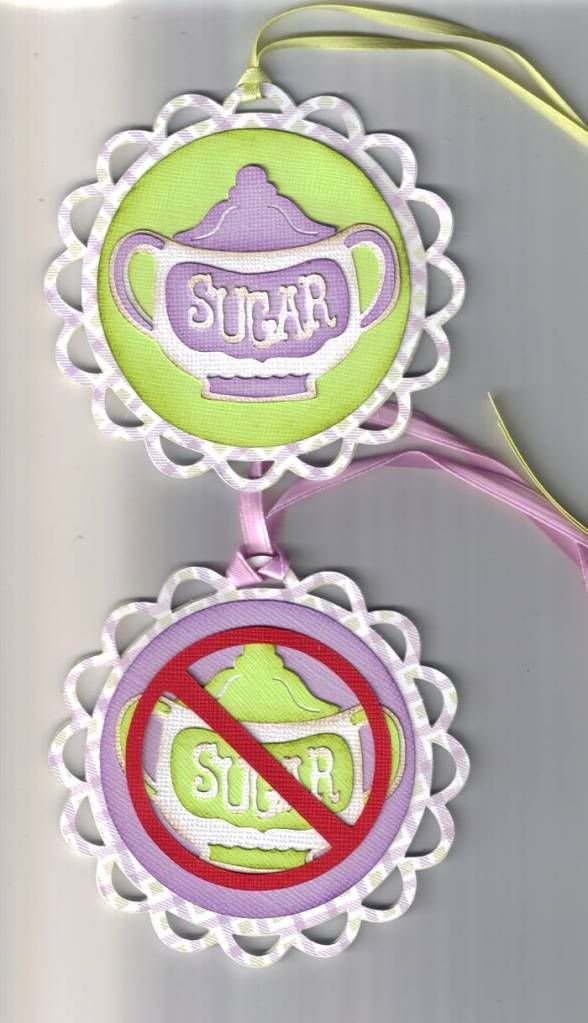 Just remember to take a few extra minutes and a little extra thought for those special touches.
Happy Scrappin' ! ! !
Brenda