Many of my friends say I have a different outlook on life. Well not really but I do sometimes have a different outlook on a die cut.
When the QK holiday dies were released a couple of weeks ago and I received mine, I quickly opened them and had a little look. The 4x4 present die did not scream "gift" to me at all but rather odd little butterfly.
So instead of cutting it and making what it was intended to be I cut it and put it through the A2 embossing folders, added a little ink, and assembled it to be a butterfly. And this was the end result.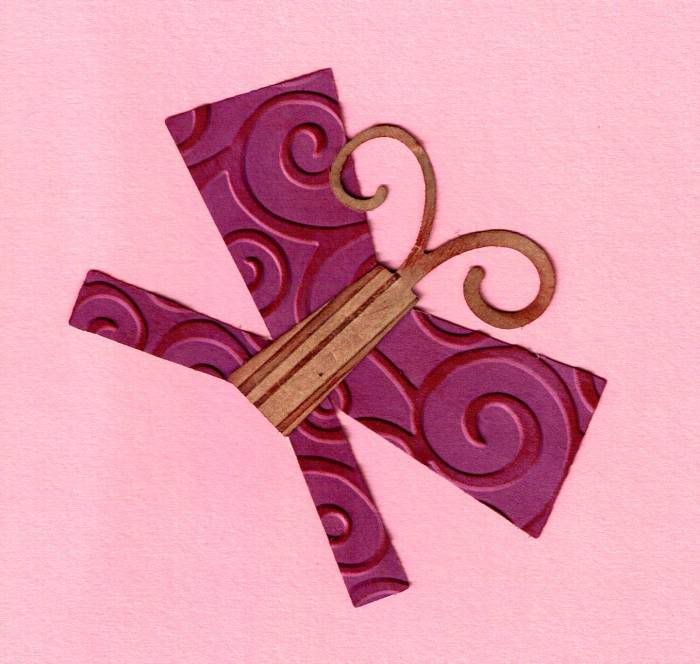 I told you it was a little odd and maybe a little whimsical.
In any case if a die looks like it is supposed to be something else, give it a try and post what you make. Even if it looks a little odd someone else may LOVE what you have made and have the perfect use for it.
Happy Scrappin' ! ! !
Brenda