It seems there is always a special occasion on the horizon. In my circle of family and friends it is generally a birthday, wedding, bridal or baby shower. I love these events and I also love it when the guest of honor makes over a hand-made card or gift.
A very dear friend wed on New Year's Eve and made the comment to me that she could not wait to open my envelope, not because of the gift inside, but to see the card. I try to make (or in this case scrap-lift) the perfect card for the occasion and it is rare that I buy a card.
I saw this card on line and fell in love with it. It just so happened that I had the set of Spellbinder dies to recreate it. The only thing I changed was the colors in order that the colors of the card match the bride's wedding colors.
This card is heavy with the layers therefore I kept the pop dots to the thinnest ones I could find. Also adding texture to this card was the bow and half pearls that the bride also had on her dress. As you may have guess the wedding colors were red and white.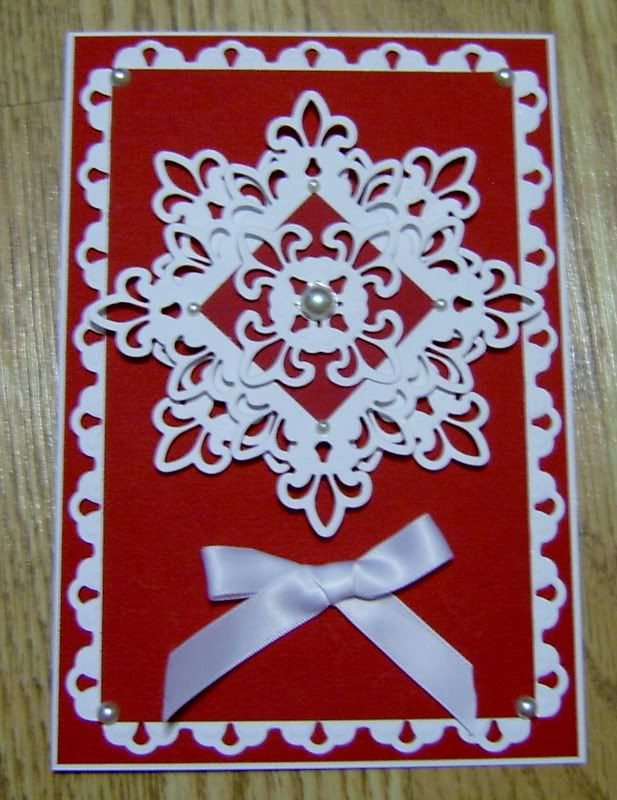 The inside of the card was simple.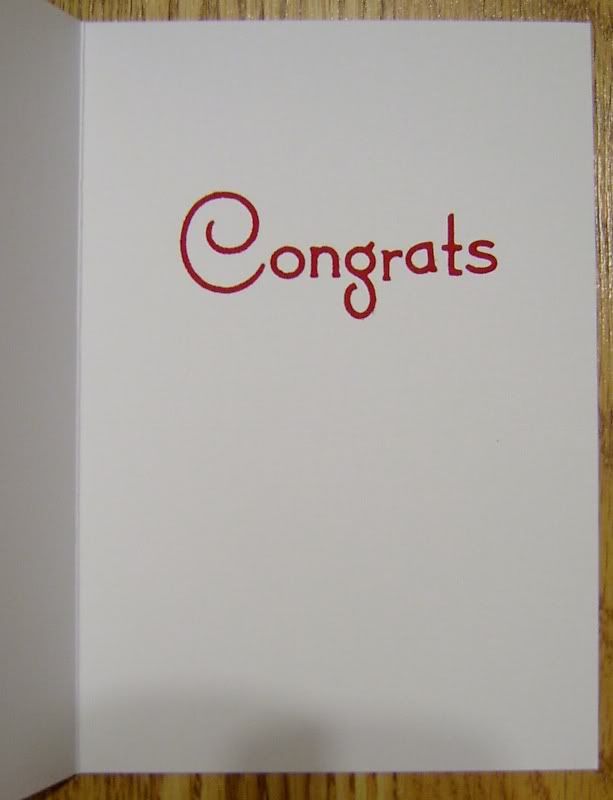 This pictures is just of the closed card so that you can see all of the layers.

When it comes time for a special occasion don't buy a card, with a little planning ahead, and the correct supplies you can create or scrap-lift an idea that is perfect.
Happy Scrappin' ! ! !
Brenda