Yes, you read that right. I am already thinking about Christmas and the New Year ahead. No, I am not crazy.
This project is actually something that I made at the end of last year BUT it will carry me through 2010. If you start now you can have a two year calendar made and then not have to be bothered again for 2 years.
This calendar is a Jewel Box Calendar but I had a clear plastic box that CD-ROM's came in that I like better than the Jewel Box. Each calendar page has a small calendar on it but there is a hidden calendar under the first and both are held onto the page with brads.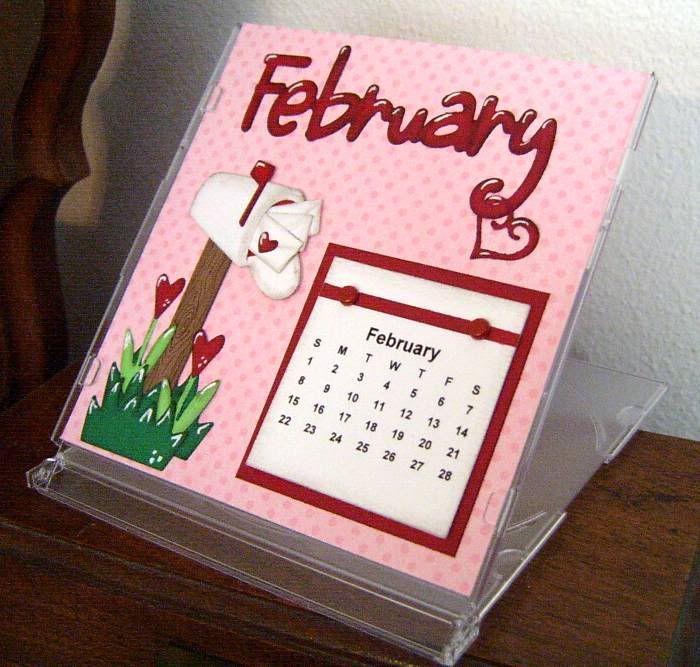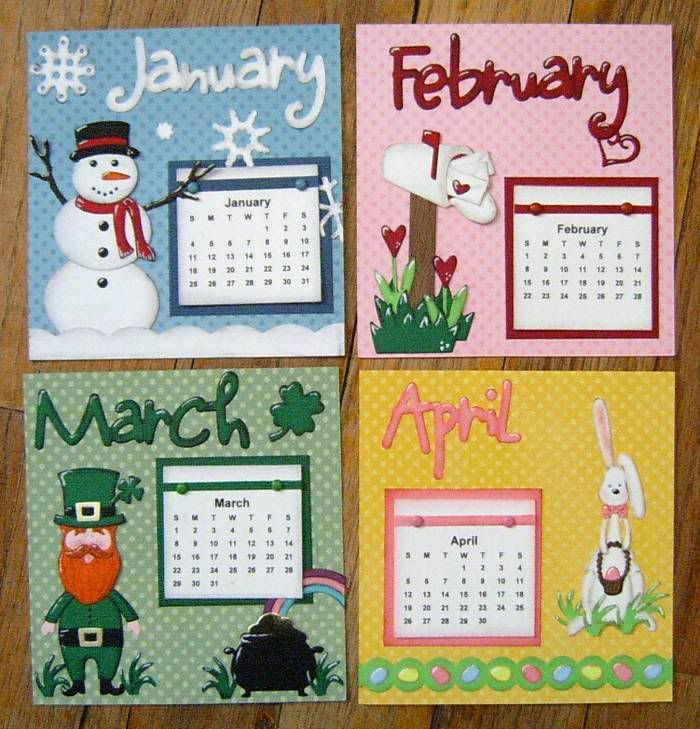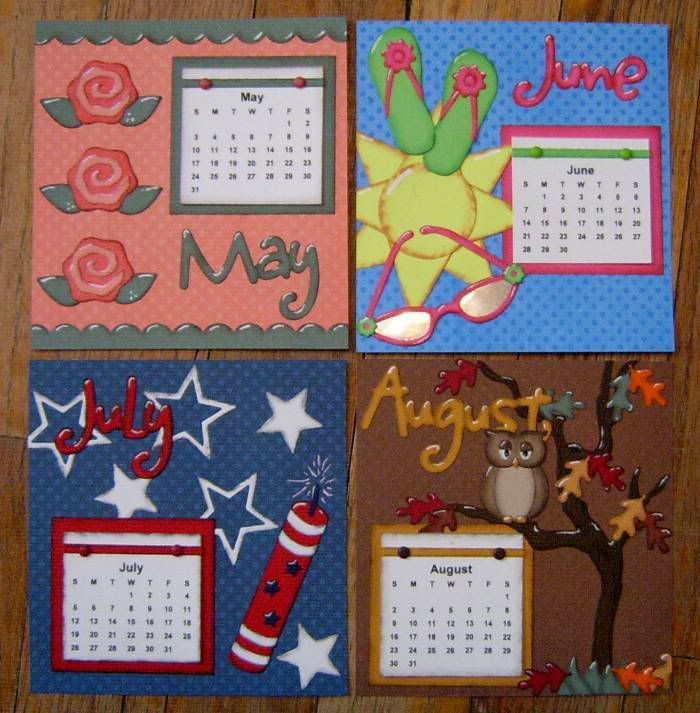 Start thinking ahead and when you do a calendar do two years at the same time to save you time later (for other scrapping and crafting.)
Happy Scrappin' ! ! !
Brenda