It is TRIPLETS!!!!
There is excitement stirring in our family. My son is an uncle three times over! This is the first time that Phillip is an uncle and wow, his brother-in-law and sister-in-law have been truly blessed. Two boys and one girl join the Perry family.
Kim, my daughter-in-law was wanting to make booties for each baby but she could not find a pattern that she could follow, so I helped her out and made 3 sets of booties.
This pattern was handed down to me by mother. I think she got it out of a 1960's Work Basket Magazine. The pattern is timeless.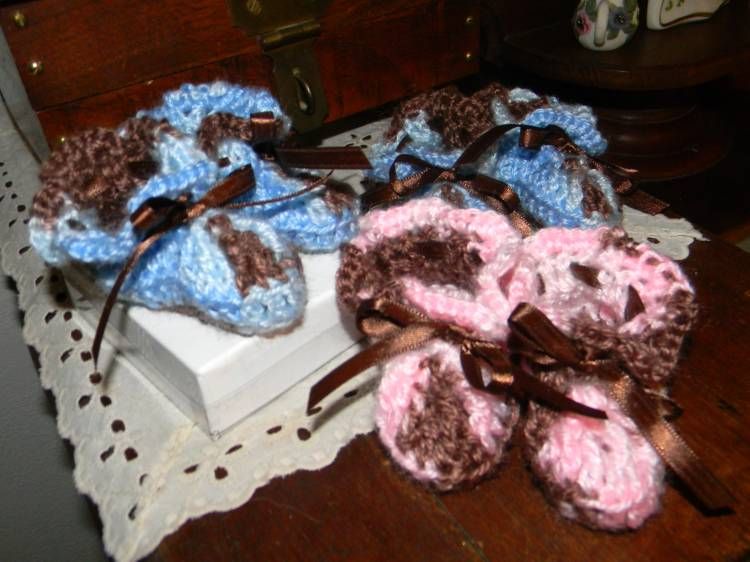 The babies have already wore these and I was surprised when they fit. Each baby weighed less than four pounds.
I am happy to report than all of the babies are finally home and doing well.
Happy Crafting ! ! !
Brenda