With Christmas comes my warped sense of humor. There are generally those who do not like Christmas and try to put a damper on the holiday season. To them I refer to the Grinch Who Stole Christmas. What a great holiday tradition that movie has become.
I think the Grinch has been incorporated into many people's holiday traditions. I know here at my house it has.
Once again while surfing Pinterest for some new ideas I found this little craft. I found 2 different version of it, one using green M&Ms and the other using Spearmint Tic Tacs. I set out to do the Tic Tac version of it.
Nothing can ever be easy, and so with that said perhaps my journey to make these will help you do it with more ease.
I could not find the Spearmint Tic Tacs. Come to find out they do not make that flavor any longer. So to find another flavor in the correct color of green turned out to be my biggest challenge. Low and behold I found "Green Apple" Tic Tacs that were the same color as the Grinch. Perfect!
I then downloaded the "cut" file for folder.... it did not fit. It was fabricated for the smaller package of Tic Tacs - also no longer produced. So out came the Cricut Design Studio, George Cartridge, and scrap paper. It only took two tries to get the design the right size and everything welded. I was able to get six of these folders out of a 12 x 12 sheet of cardstock.
I then had to re-size the front of it. For that I used my computer and Print Shop. One sheet of white cardstock will make 12 of the fronts for the folders.
Score the folders, add a thin holiday colored ribbon, put a little green ink around the white front for the folder, glue into place, insert the tic tacs and tie a bow and these are set to go.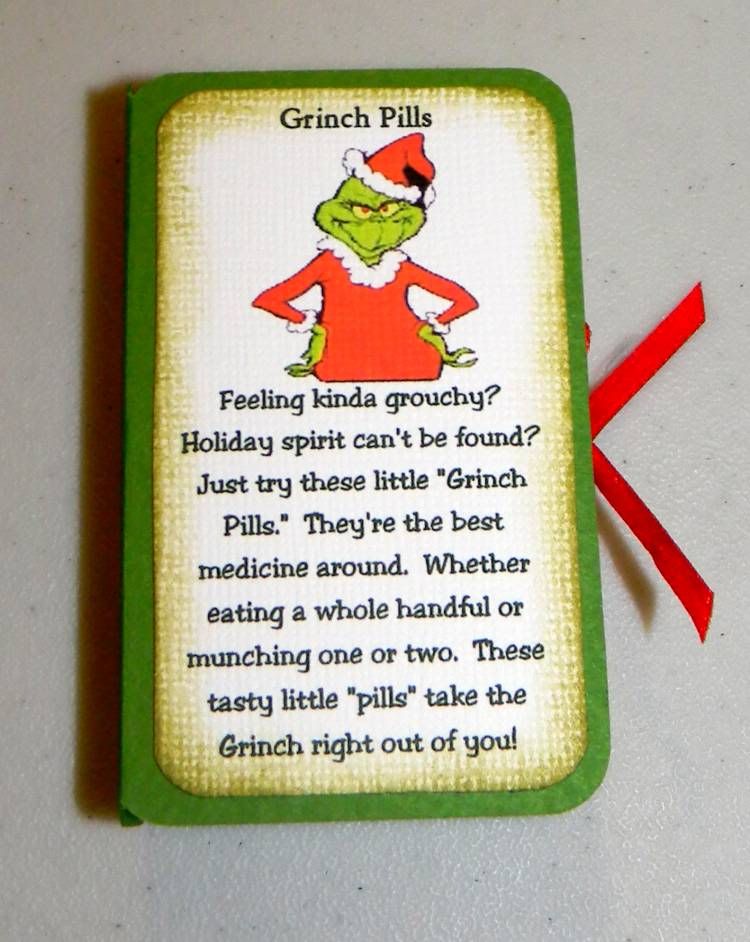 These are going to be a holiday hit... great for me to give clients and a few "Grinch's" along the way.
Happy Scrappin' ! ! !
Brenda