To my mom - Happy Mother's Day and to all of you out there are Mom's as well.
I've said it before and you will hear it time and time again, I am 3 years behind on my personal albums.... and I am trying to do a little here and there as I can. I am always so busy though that I just keep getting farther and farther behind.
With the help of Susan at the ScrapyLand Blog and her Starting Blox, I threw this lay-out together in no time and I love the finished result. This is a picture of my mother-in-law, Karen, who has since passed away and my own mother who since this picture was taken has struggled with getting well after suffering some bone crushing injuries as a result of a car accident. She is now doing remarkably well.
I used several techniques/products to get this lay-out finished. I used my Gypsy to make the scalloped circle that I cut in half and used a piece on each page. (I hate paying $1.50 or more for one of those specialty shaped papers when you can make your own for the price of a 12x12 piece of cardstock.)
I used a new program called
Make-The-Cut
to cut out our mom's names. I am still learning how to use that program but so far I love it. It allows you to cut any True Type Font, that you have stored in you computer, using your Cricut Machine.
I used only one QKs Dies, the font is
Stardust Cookie Cutter
. A Martha Stewart punch set was used to make the lacy doily and a
Dies Direct
Pretty Petal
die was used to make the flowers.
This first page is my Mother-In-Law: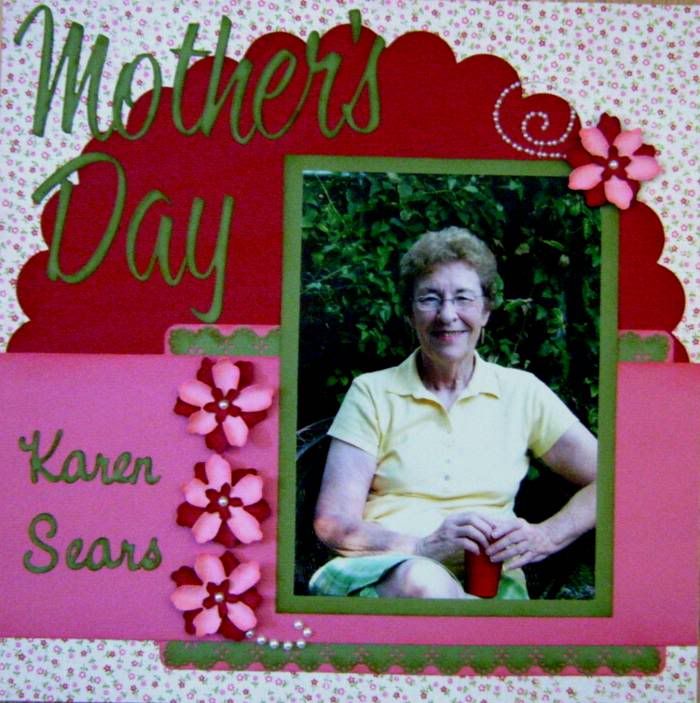 The second page is my mom: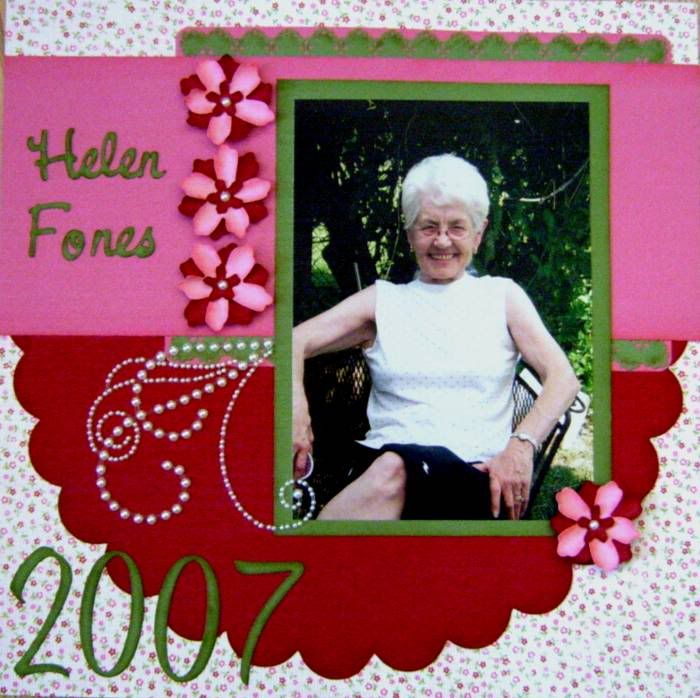 This is a view of the two pages side by side (I used the same starting blox for both pages but flipped the design on the second page.)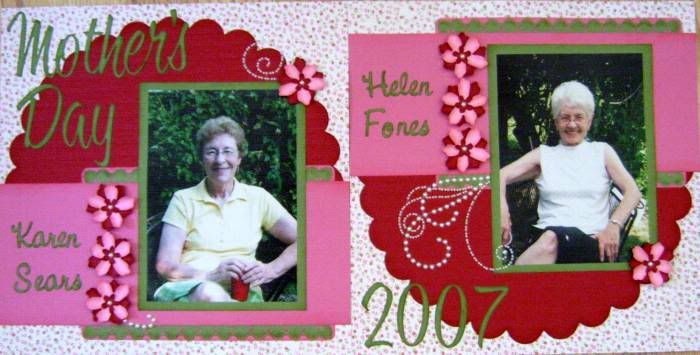 I am hoping to scrap more in my personal album in the coming weeks. I just have to get motivated.
Happy Scrappin; ! ! !
Brenda