Between now and Christmas I will be posting more of the "little" gifts that I have made.
Today's "little" gifts are for co-workers. These are Hershey Nuggets that I used 2 or 3 different double-sided holiday scrapbooking papers to cover the original gold wrappers. Using the same paper/cardstock I fabricated a tray for the candies to nest in and put them in a Wilton Pretzel Bag. I then made a "topper" for the bag and used a die cut with Stickles for a final touch.
This idea is not my own, I found it on Pinterest.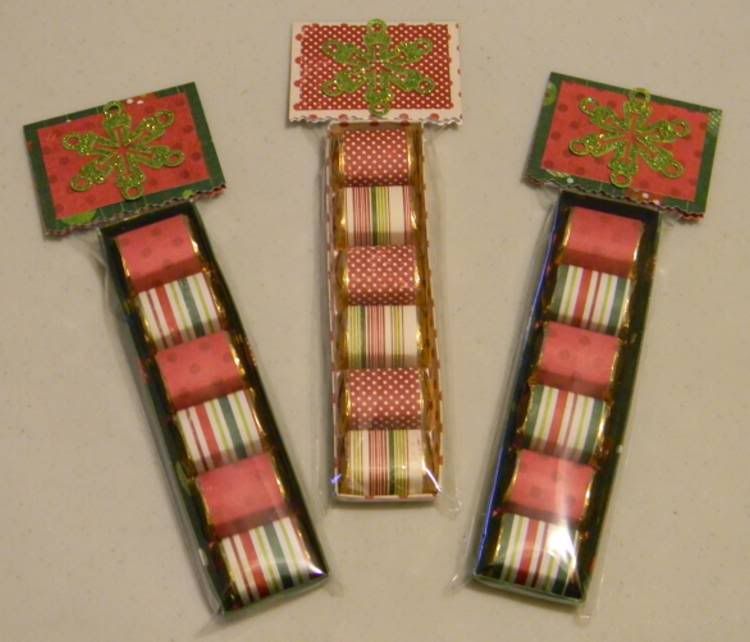 These are inexpensive little gifts and allow me to let co-workers know that I thought of them during the Christmas season.
Happy Scrappin' ! ! !
Brenda