When I get a new set of dies I try to think outside of the norm. The February die release from QuicKutz was so cute. After I used them for "Spring" and "Easter" I tried to think of something else.
This is what came to mind.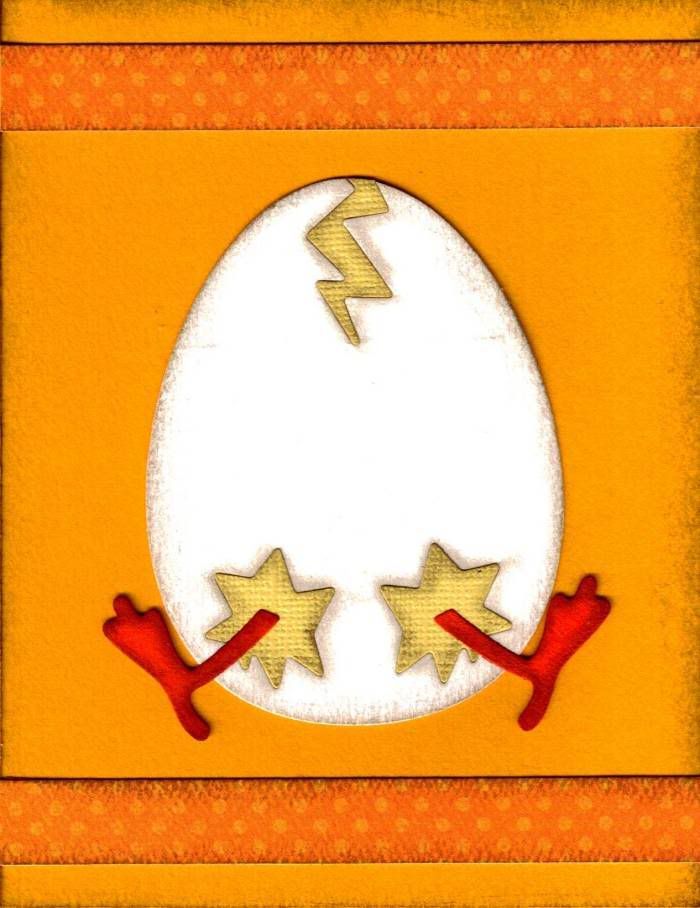 I then thought this would be cute with "Glad to see you are coming out of your shell." on the inside. Or for a teen that was getting ready to be in a play or musical you could "Break An Egg" instead of "Break A Leg."
And did you know that there is a font that matches the new QuicKutz Chick-A-Dee Font? There is and it is a free download called "Heartbreaker."
Happy Scrappin' ! ! !
Brenda