There are those times when our children are growing up that we just can't be with them at every event that they go to. This LO represents one of those times for me. I was always available for room mother, to chaperone field trips, or to do what ever the teacher needed. In 2006 I went back to work for a short time thinking that my daughter didn't need me as much as she used to. I quickly found out she may not have needed me but I still needed to be involved with the things that she was doing.
In April 2006 her class went to the St. Louis Zoo for a field trip and I wasn't able to go because I was scheduled to work. I was just sick about it. For the very first time I was missing something in her life and was feeling guilty and left out.
One of the other mother's knew this and snapped just this one picutre for me of the group of girls that day.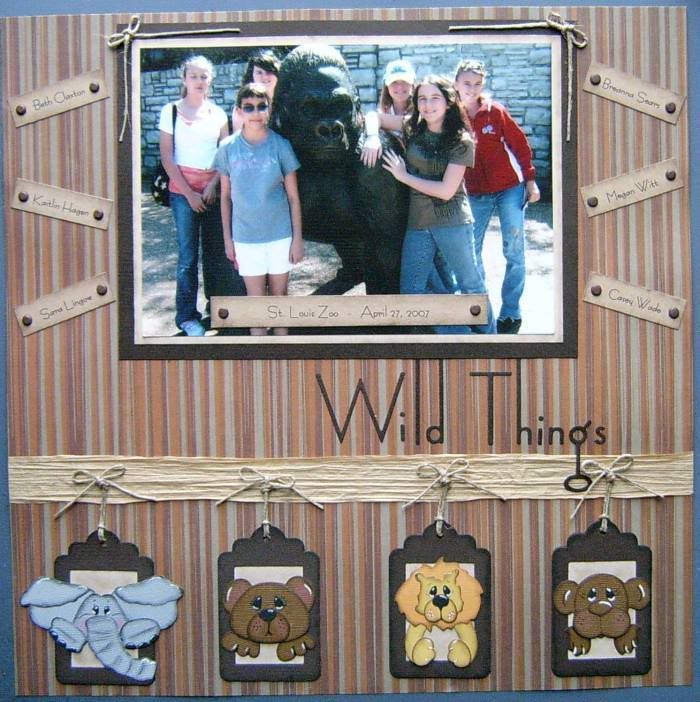 I was still able to scrap the event for my daughter but it wasn't the same as being there with her to share those special moments. My employment only lasted a year and now I am back to enjoying those little everyday things with her and her friends.
Life is just too short to miss those special events.
Happy Scrappin' !!!
Brenda