There have been many changes to my life in the past two weeks. One was life changing and the other very exciting.
First the life changing event I didn't think I was going to survive. My mom who just turned 69 years of age had a horrible car accident. My mom was on her way home from work when she hit a patch of black ice, the car went out of control and she went into on-coming traffic and was trapped under and tractor-trailer truck. Looking at her car I do not know how she survived this.
She sustained extensive injuries and underwent very lengthy tedious surgeries to repair her clavicle and crushed legs. The good news is she survived all of this and will eventually recover. The bad news is that is going to be a very long, hard, and painful recovery. For a while mom won't be able to come home. She was transferred from the hospital into a rehabilitation center but is now closer to us. She is a strong and very determined woman and I have no doubt that she will get through all it. (I may not but she will.)
The second and exciting thing that happened I was released from my Design Team duties from Scrap Mart. I will not bore you with details but I will say that this was a mutual decision but I am tickled pink over this because now I can create for Scrapy Land and that is where my friend Susan heads up the blog. She is fabulous, has a wonderful sense of humor, and she is right on target when it comes to what is good and right in the world of scrapbooking. Hopefully you will be seeing a lot of new designs because I am just stoked about this and can't wait to get back to my table.
For a short while I will be caring for my parents needs but will create when ever I get a few spare minutes. Please be patient with me as family needs always come first.
I have a couple of videos in the works, several LOs started and a couple of cards finished. I am posting those two cards today.
First one for St. Patrick's Day... because I am Irish and can't wait for that holiday.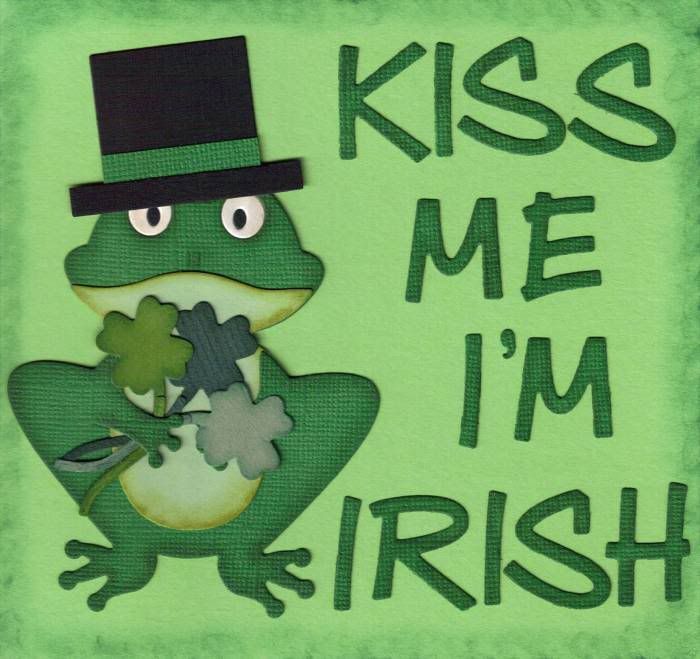 And this one because I have been blessed with so many wonderful friends who have been here for support over the past two weeks.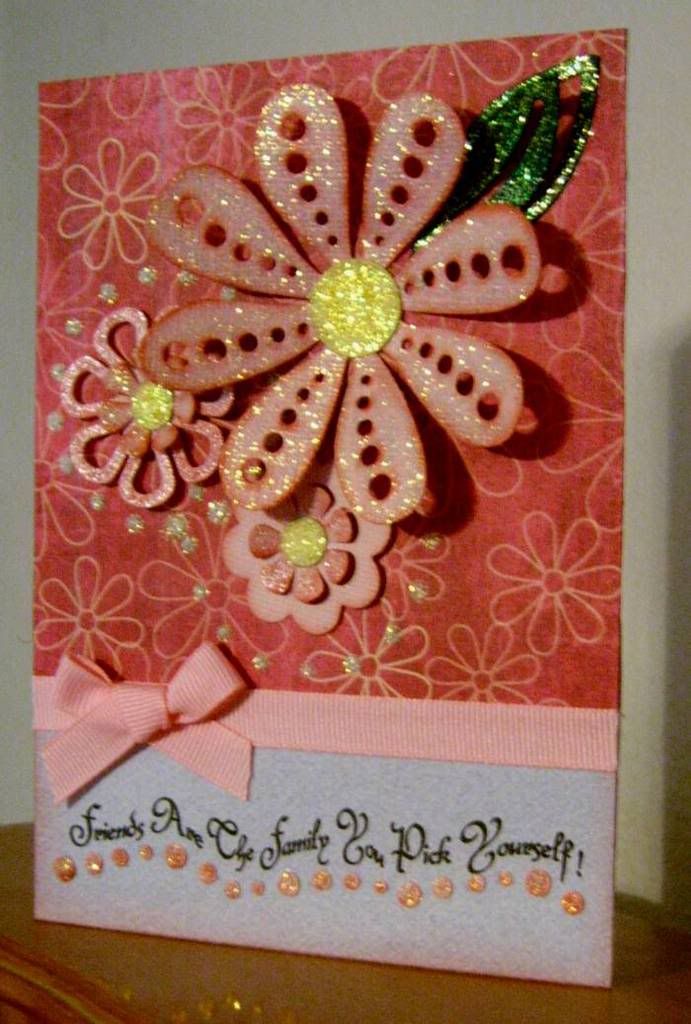 I will be back in the groove very soon.... with more videos, projects, LOs, and cards.
Happy Scrappin!!!!
Brenda