We've all had those moments where we wish we had our camera with us or was just able to get a picture of the moment that means so much to us. This event was one of those moments. We as participants were not allowed to take pictures but luckily others captured the important moments for us!
Easter Vigil 2006 we added two children and their parents to our family. We became God-Parents to Karlie and Sean McGiffen. We were lucky enough that others shared their pictures with us so that I would always have a memento of this very special day.
In sharing this LO with you I am also sharing a technique video.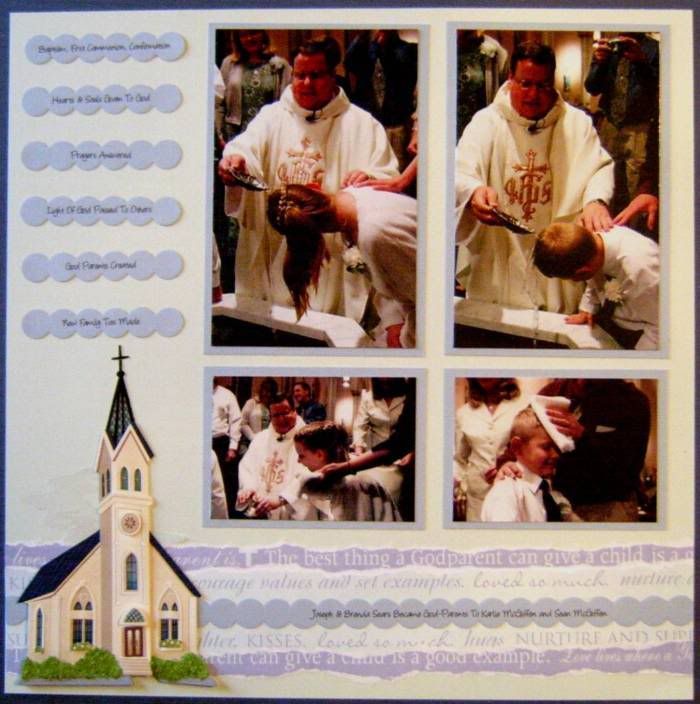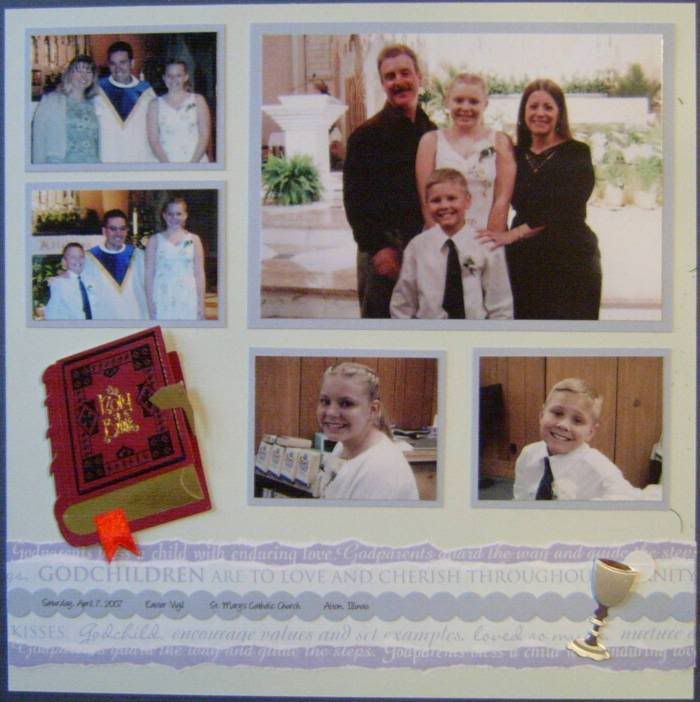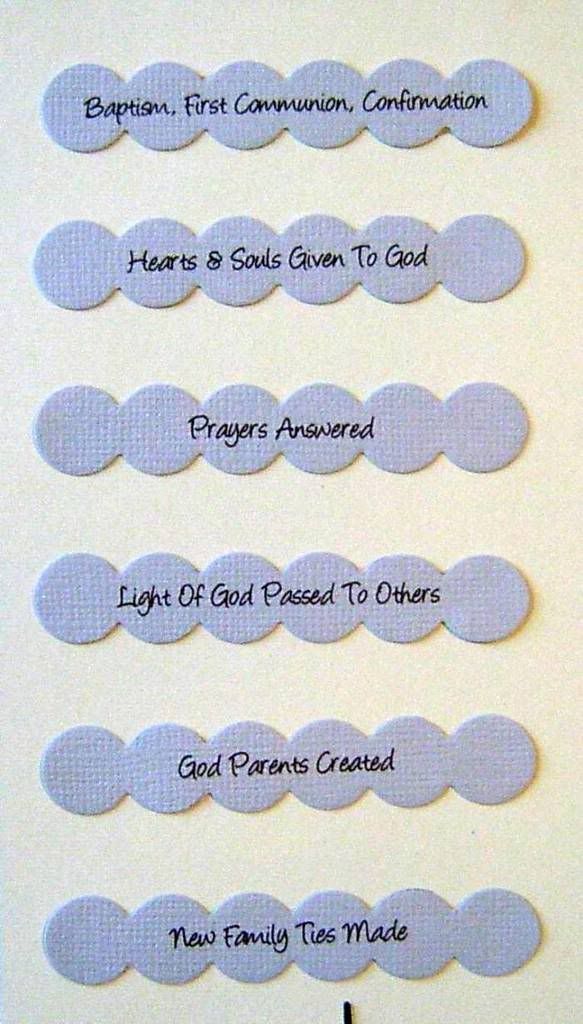 I hope this helps expand the use of your border dies for not only journaling but page accents and for cards. I also hope you will visit http://www.scrapyland.com for your scrapbooking needs.
Happy Scrappin !!!
Brenda