I am always on the prowl to try something new in my LO, card making, and other craft projects. While I was surfing one day I found an amazing blog that belongs to Pam (http://thriftyscrapbook.blogspot.com/) It just so happened that the day I was itching for something new to try she had posted the most amazing card and instructions for Dahlias folding! I was hooked. (PLEASE go check her blog out!)
I do have a Cricut which is what she made her card with but I have been so engrossed in my QuicKutz, Boss Kuts, and Spellbinder Dies that I wanted to use them to make a card very similar to Pam's. My card is a blatant scrap-lift - but I contacted Pam and asked permission to post my copy of her original and she gave me permission.
Here is my version of her card: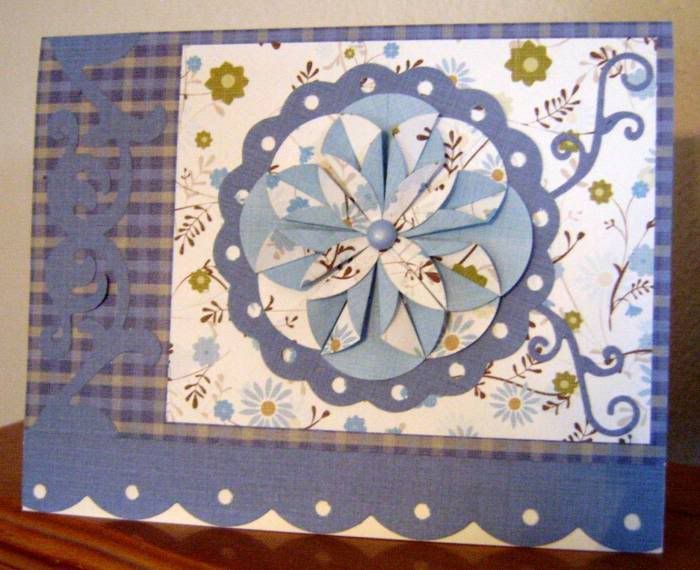 Once I finished that card I had to make more! (These things are like eating potato chips - you can not eat just one.)
So here are a few more Dahlias cards that I created:
This on is more masculine.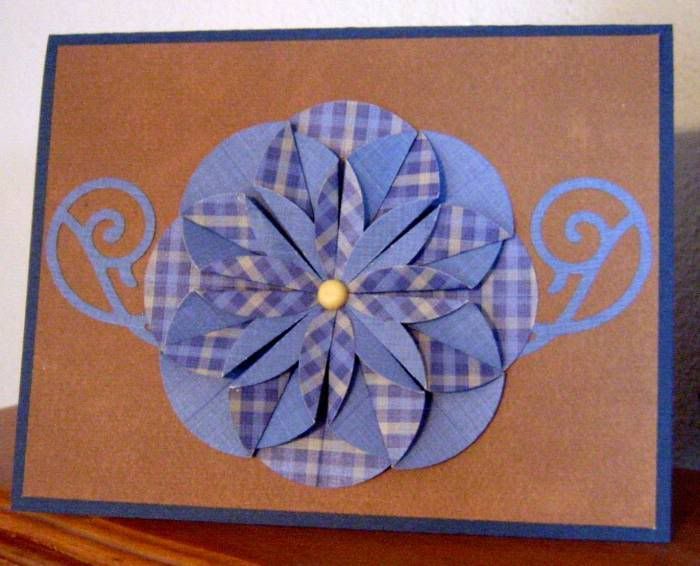 Then this one is for St. Patrick's Day.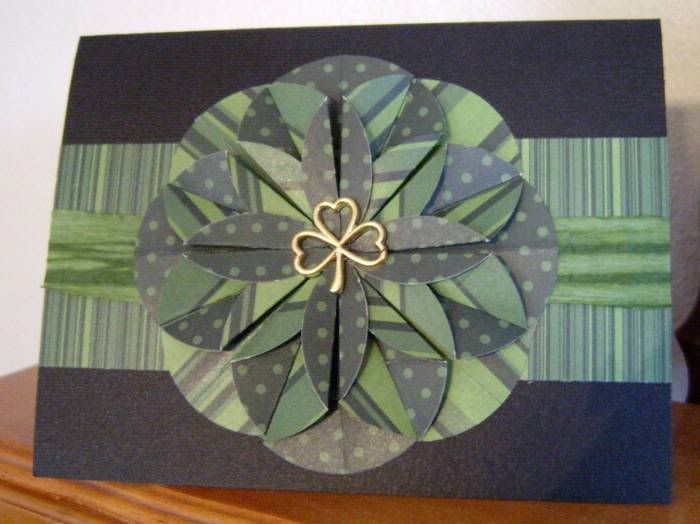 The inside of this card has an Irish Blessing.
But then I could not stop and thought why not make one of these using a round scalloped die and make it bigger and a shaped card instead of putting it on a rectangle card. I love the results.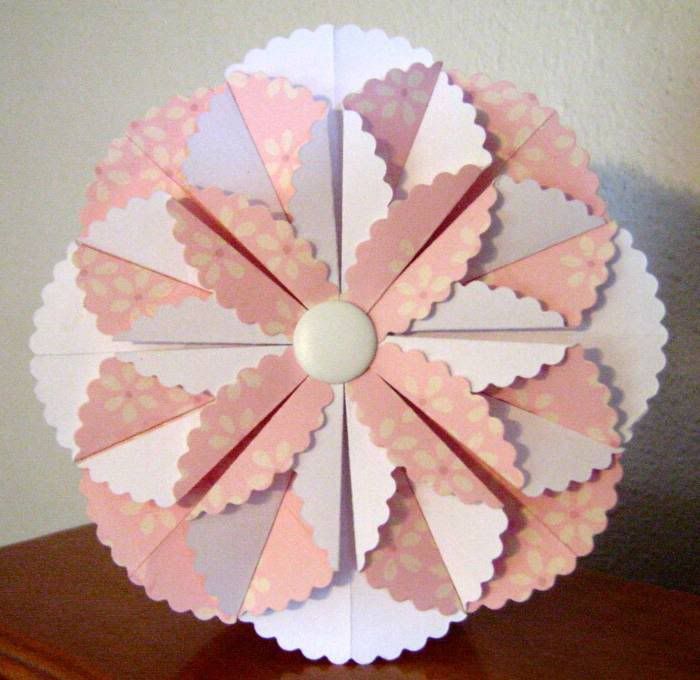 And then inside my card I put my greeting.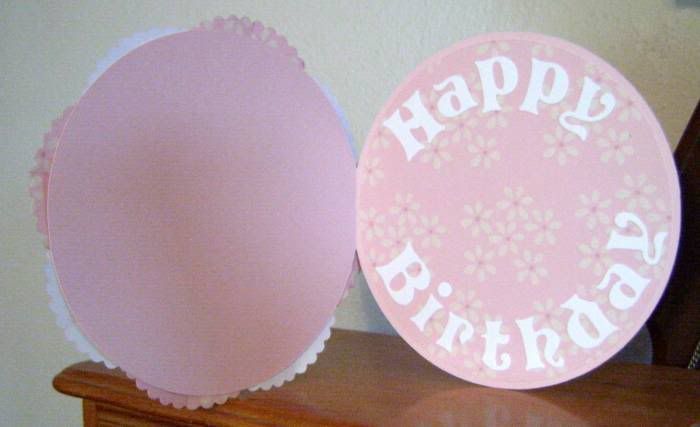 I loved making these so much that it left me thirsting for more folding techniques so I googled paper folding and you would not believe the sites that came up. So I tried my hand at Tea Bag Folding.
Here are two of my card creations using squares of paper.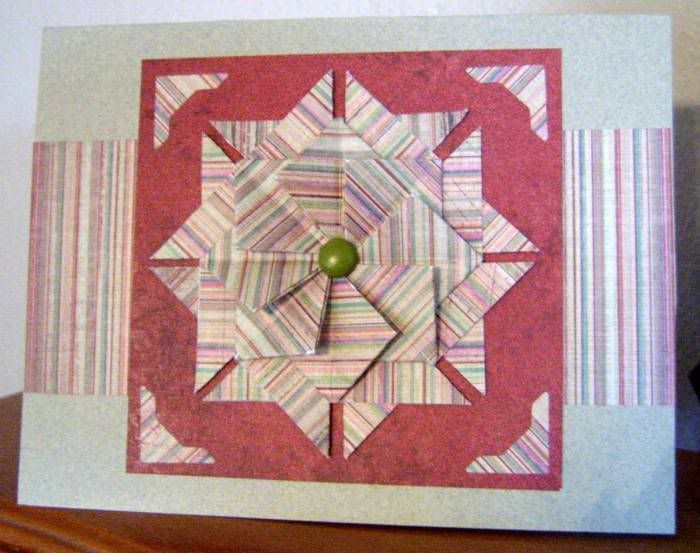 Each card is unique just by changing on simple fold or the color of the papers.
I hope that you will all go over to Pam's blog and check out her other wonderful designs as she has a gift.
Pam thank you for sharing your wonderful talent and giving me permission to scrap-lift your design.
Happy Scrappin' !!!
Brenda