A while back I made my mom at tribute frame to honor my dad who passed away. I loved the finished frame and evidently she did too as it didn't take her long to put it on the wall by her computer.
I wanted to honor mom in the same fashion but I wanted her to have the tribute frame to hang next to the one of dad.
My supply list consisted of metal trinkets that I found in my stash, some older and some newer. Cardstock and papers that I had left over from my dad's frame. I bought the frame, a few Tim Holtz products for the finishing touches, and copies of her pictures. I included pictures of my dad, my mom, a picture that spans two of the boxes of the immediate family, one of my mom when she was a new momma herself, one of my mom and her daddy (that is what she always called my Grandfather) and other pictures of my mom.
This now proudly hangs next to the one for my dad.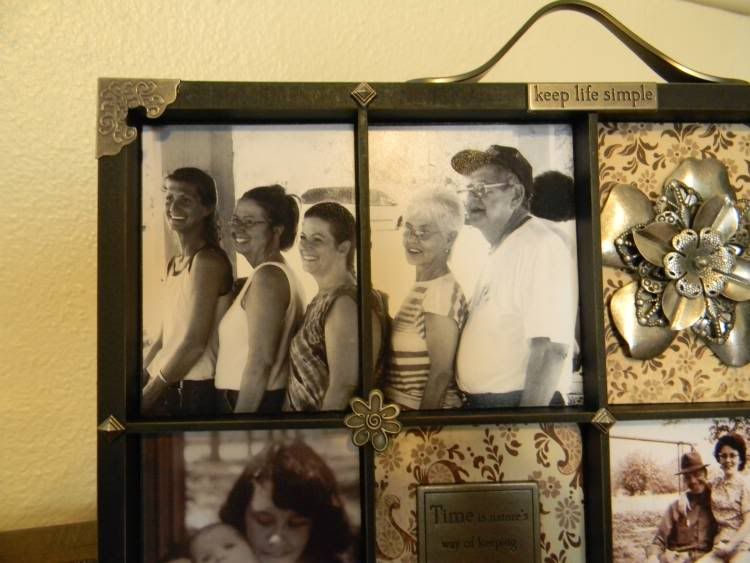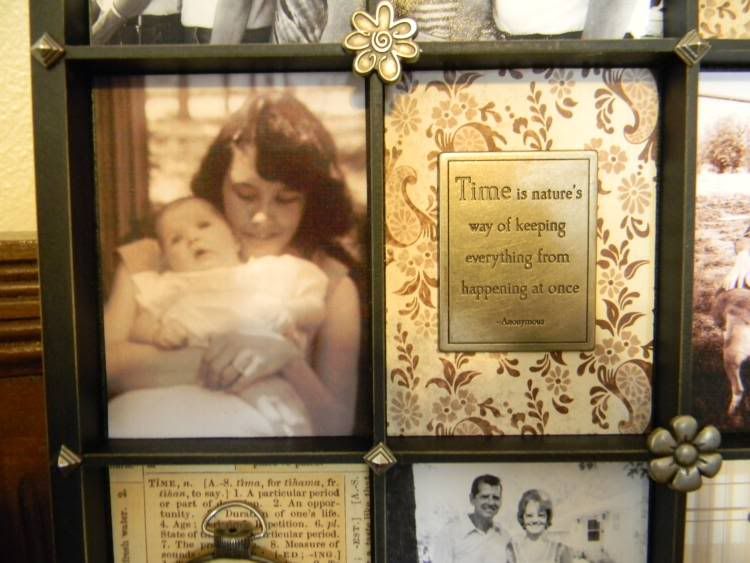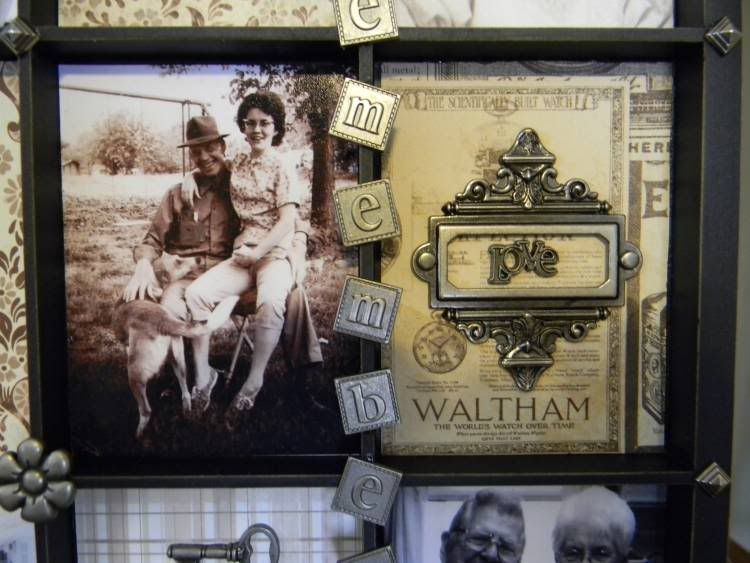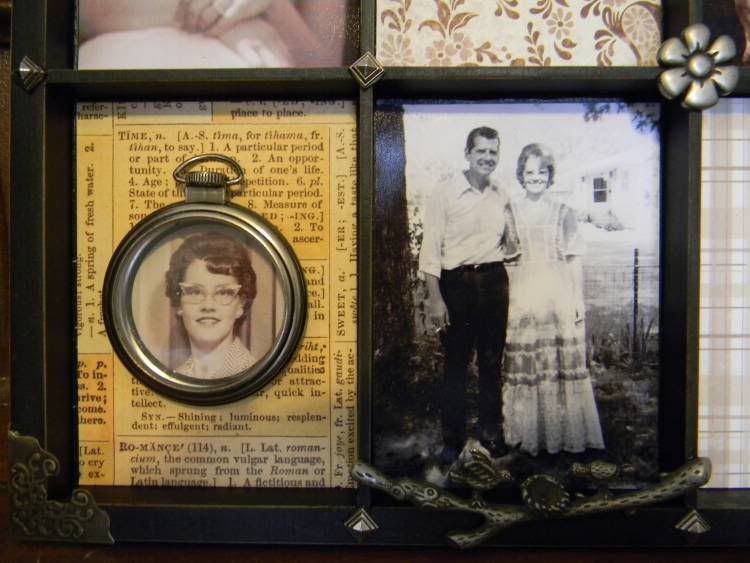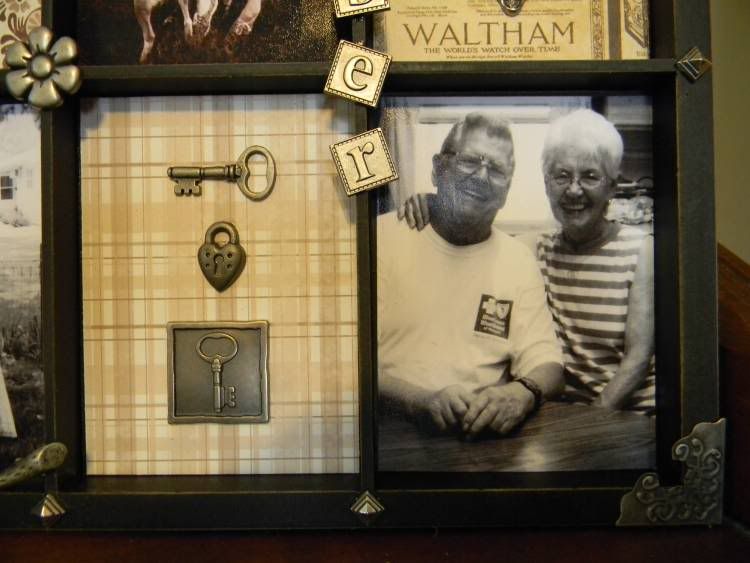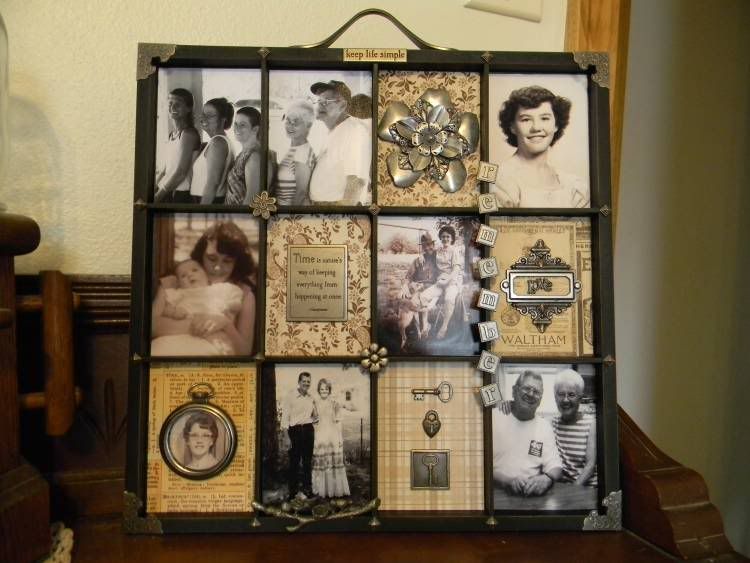 These frames can get a little pricy to make, so if you decide to make a keepsake go into your stash and use some of the things you have before you go shopping for accent pieces.
As you can see I used like colors and materials so that they two frames did not clash and the two frames compliment each other.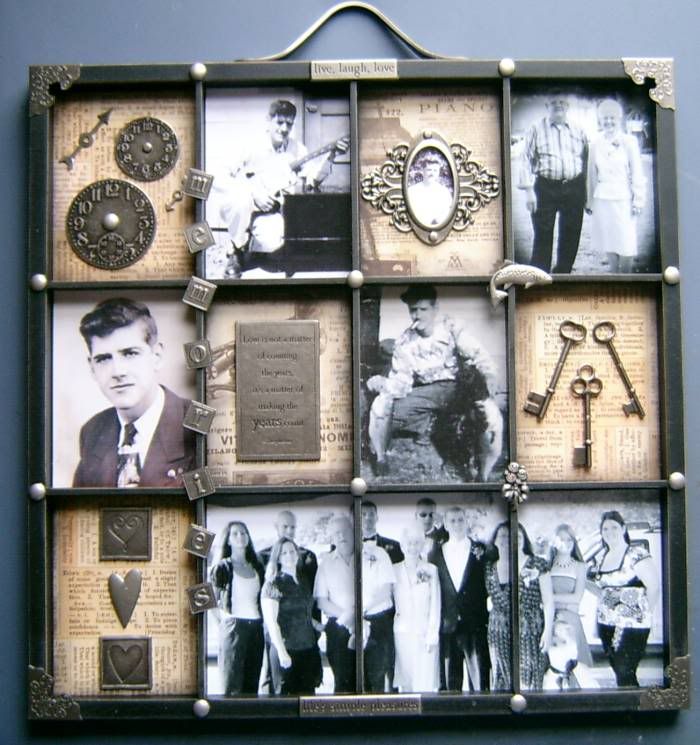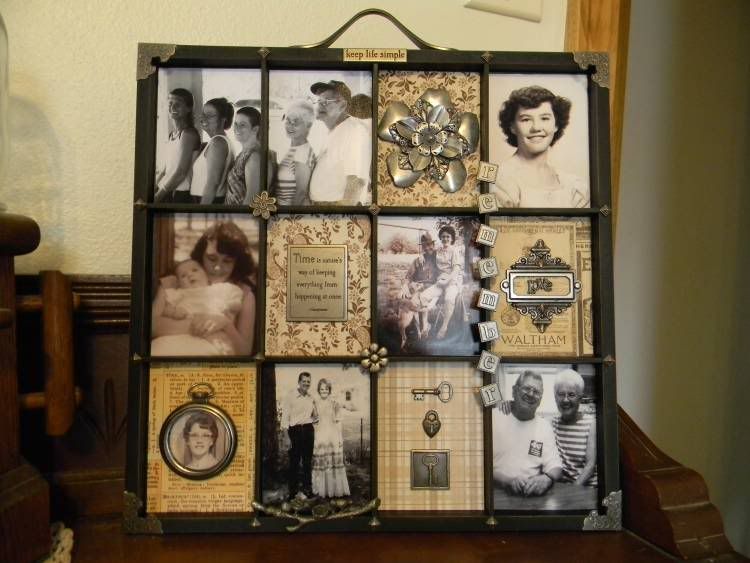 A hand made gift often tells a story, sometimes of the person giving it and sometimes of the person receiving it. In this case it is both.
Happy Scrappin' ! ! !
Brenda