Last year I made a few Valentine Boxes for my CCD class. I used little Love Bugs on the front of the boxes.
Here is a picture of that project: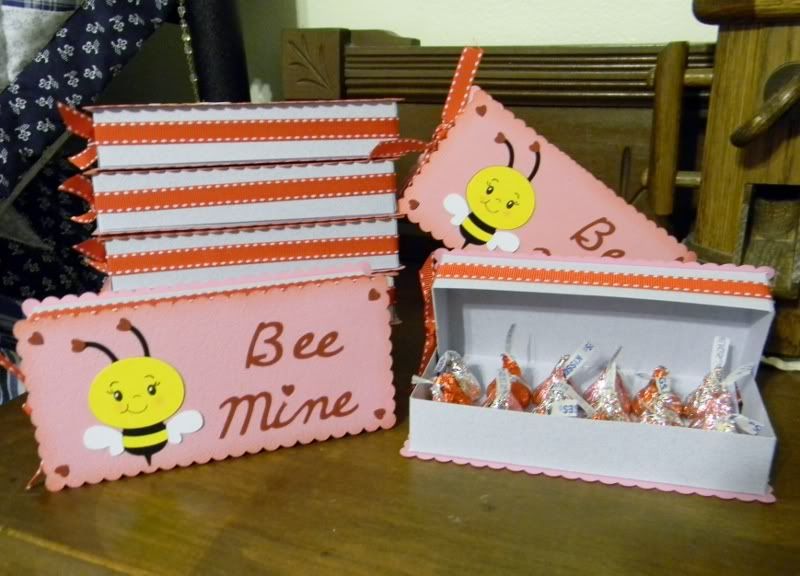 I had a few of those bees left over and decided that I would get out an edge punch and make a few cards.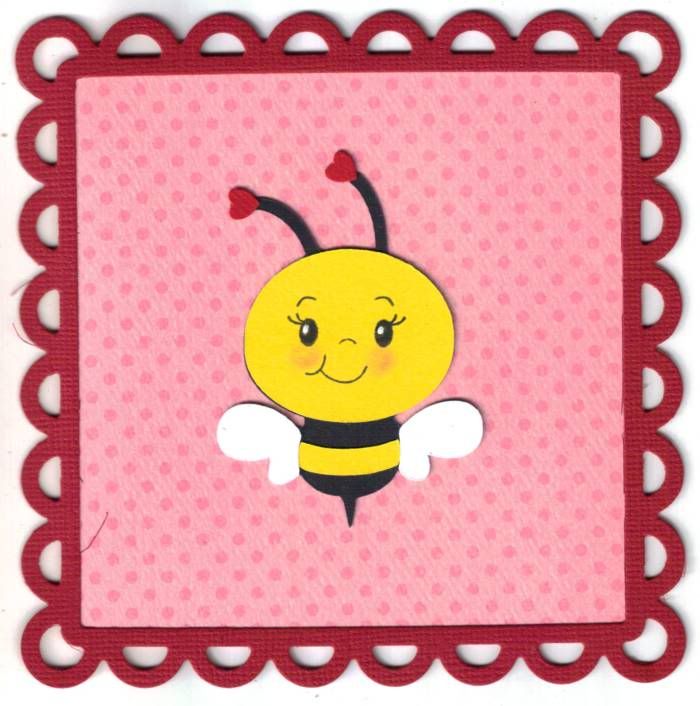 I also had some scraps of other cardstock the perfect size to use for another card. This one is all punched. Again I tell you that I do not like traditional colors for holidays. Everyone thinks that green and red together screams Christmas, with the hearts this screamed "I Love You."
If you have a few extra of something after you finish a project, don't discard them, store them and an idea will pop up out of thin air.
Happy Scrappin' ! ! !
Brenda