I always remember that line when I think about Tigger.
A couple of weeks ago a friend of mine called and needed 20 Tigger heads but they could only be 2" wide by 3" long. I have the Pooh and Friends Cricut Cartridge and I have never used it and thought it was time to break the seal on it.
I know from experience that the smaller you cut the characters from the Cricut cartridges the smaller all off the overlay pieces and the harder it is to make them but I am up for the challenge.
I used all Bazzill Cardstock to make these little guys. The only thing that I added to them was little touches of white gel pen. I can't leave things like that alone.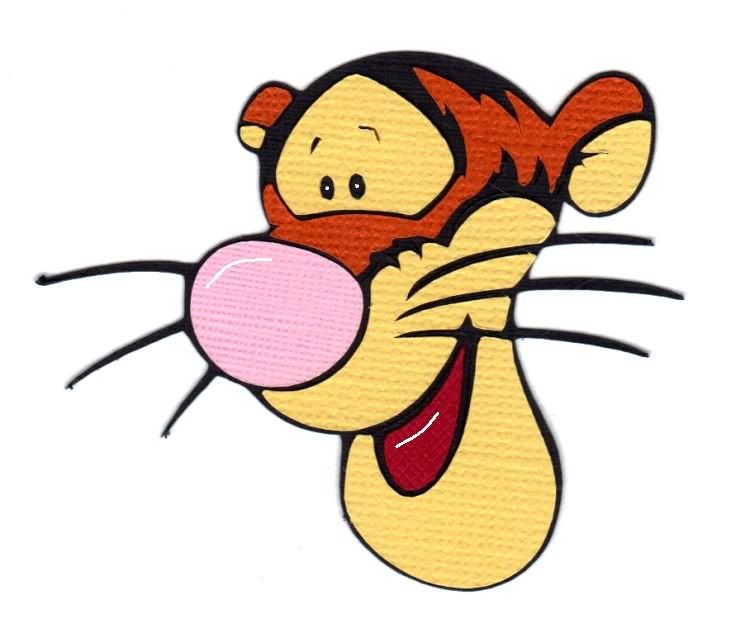 20 of these were put into the mail and sent to my friend Vicky. She emailed me when she received them and told me they were perfect for her task at hand. I was happy to do them for her.
I am always willing to share with others... you never know when you will need a little help yourself. Besides, it was fun to use one of my cartridges that I had never played with before.
Happy Scrappin' ! ! !
Brenda