I was invited into "Pinterest" by my friend Cindy. (THANK YOU CINDY!)
This site is a wealth of inspiration and a very addicting. The word "serendipity" comes to mind. When I am low on mo-jo I go to the Pinterest site and all the creative juices come flowing back. It is a wonderful site.
I know that I am a little late showing these projects, as Christmas was a month ago, but the ideas are fresh, a little funky, and can be used for other holidays or projects. Or if you like to think of it this way - maybe I can inspire you for next year and you can start early for the 2012 Christmas season.
In any case these are 100 % craft lifted.
I found old rulers and Scrabble Game tiles in a local junk/thrift store AND my friend Rainy also sent me some (THANK YOU RAINY.) I found items like plastic buttons that I removed the shanks, ribbon, glue and spray poly in my stash.
Now out on Pinterest there were several versions of these, but I liked the "portrait" hang instead of the "landscape" hang. I also changed them up and put family names on them to be able to use different letters because let's face it there are only so many letters in a Scrabble Game.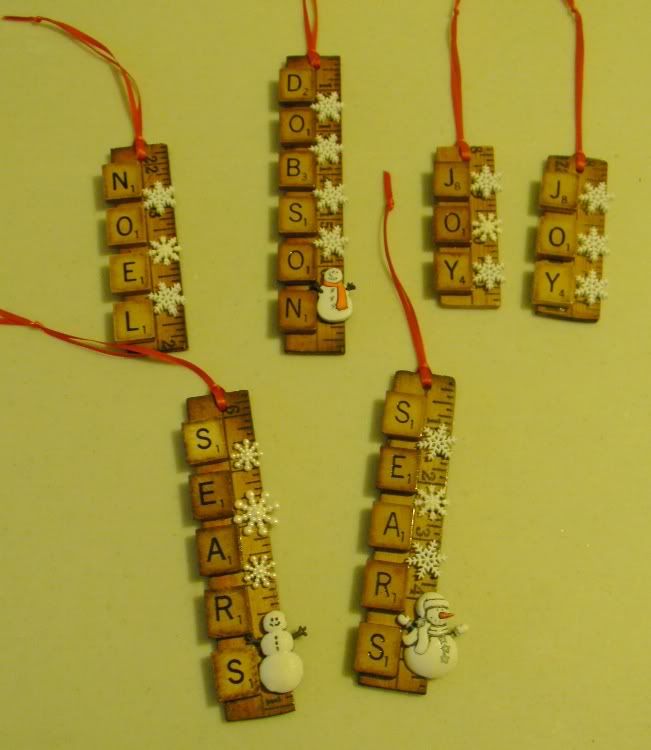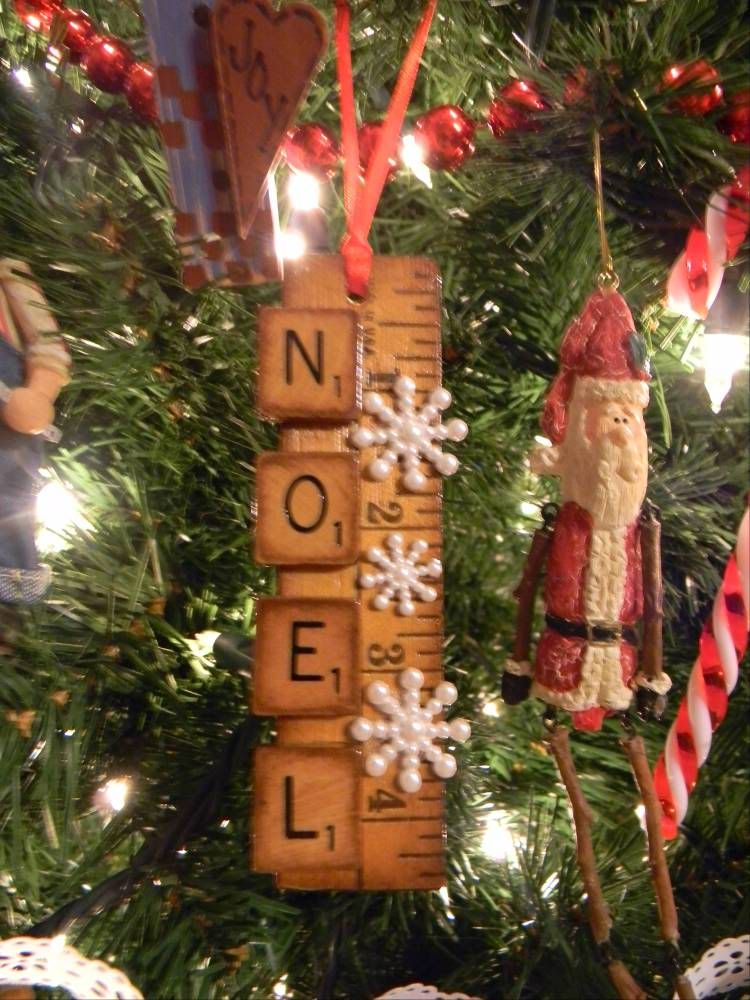 If you look closely at the last picture you can see my hand-made paper chain garland that I posted about previously.
I loved the way these turned out and they made darling "tags" on the top of a gift and I was so excited to see how quickly family members put them on their Christmas trees.
Don't be afraid to "borrow" someones idea and make it your own. Looking forward to next Christmas because I have "pinned" so many more ideas that I found at Pinterest.
So with that today I say Happy Crafting ! ! !
Brenda