I am trying to expand and do a few new things. To many these aren't new at all, they have been around for years and made the home party circuit with the Stamp It Up camps and other creative card making groups. I am just a little tired of making the traditional "plain Jane" cards.
I don't need any "Get Well," "Happy Birthday," or "Wedding Cards" right now and there are no "Baby Showers" or "Bridal Showers" to plan for. I have a several "Thinking Of You" and "All Occasion" cards in my card tin and ready to be mailed out. Since I have all of my cards caught up for the time being, I decided pull out a few Christmas and Winter dies and start making cards for next Christmas. I've decided to not wait until the last minute to make up a few of these.
I've also decided to make a variety of different cards for the Christmas 2011 season. Who says that when you send out Christmas and Holiday cards that everyone on the list must have the exact same card?
In this post I am I am going to share an "Easel Card" with you. This card really does remind me of an artist's easel. My concern is that when the recipient opens the card will they know how to set it up so that it is a free-standing card. I only made 2 of these for that reason.
I was pleased with the card and thought since it is a free-standing card it would be great for any occasion.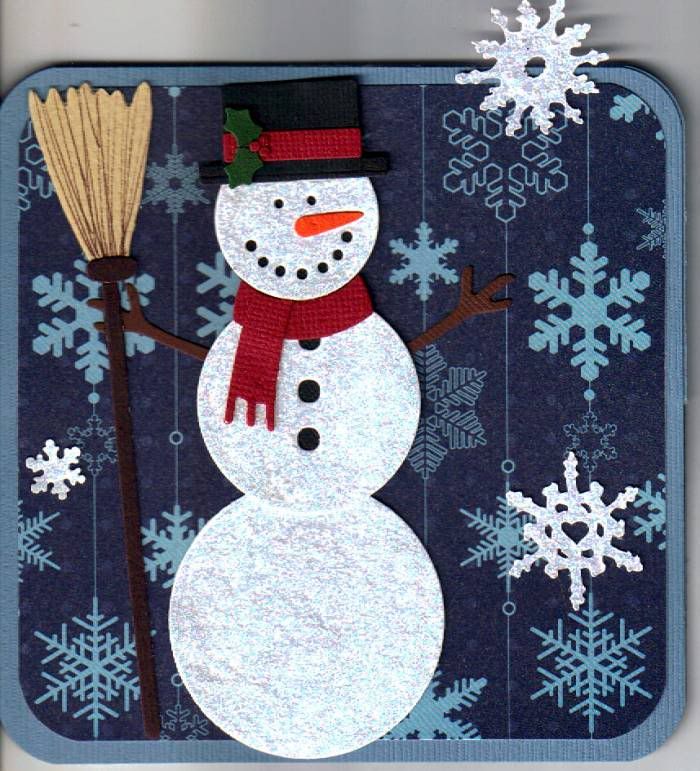 I used a variety of things to make these cards, I pulled out a couple of old QuicKutz Dies, a couple of Cricut Cartridges, and then of course glue, Stickles, pens, printed paper, cardstock, and I used my computer to do the sentiment box.
Think ahead to the next holiday or even almost a year in advance to next Christmas and try to get out of the rut of the traditional card and try something new.
Happy Scrappin" ! ! !
Brenda