I needed a gift box for a dog's birthday party. Celebrating a dog's birthday - YES - there are people around here that really do give their dog a party for their birthday. Although we were not attending the party I will send a gift.
The dog in question is a Sheltie and I am a little partial to the bread since my own dog, Shelby is a registered Sheltie. I ran to Petco and picked up some of their gourmet dog cookies and dog biscuits and came home and needed a special box to put the treats in.
So once again I reached for the Truvia boxes. These boxes come in 2 sizes. For this project I reached for the bigger box. I also grabbed some animal print papers, dog bone and paw print ribbon and a new Dies Direct die that not only cuts the shape but also embosses all in one step. There is a trick to these dies. If you want a lot of detail grab a stamp pad, and working quickly, ink the die, put the paper down, and run it through the die cutting machine. When you are done use a baby wipe to clean the remainder of the ink off of the die.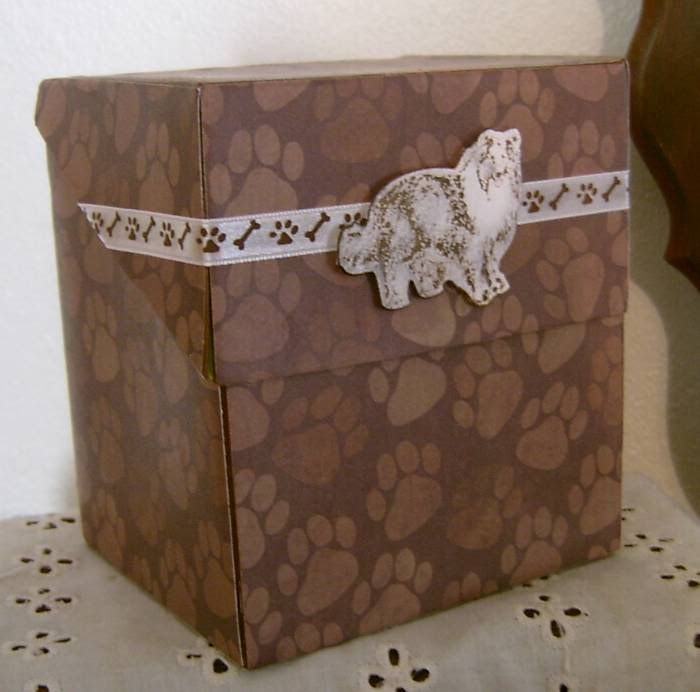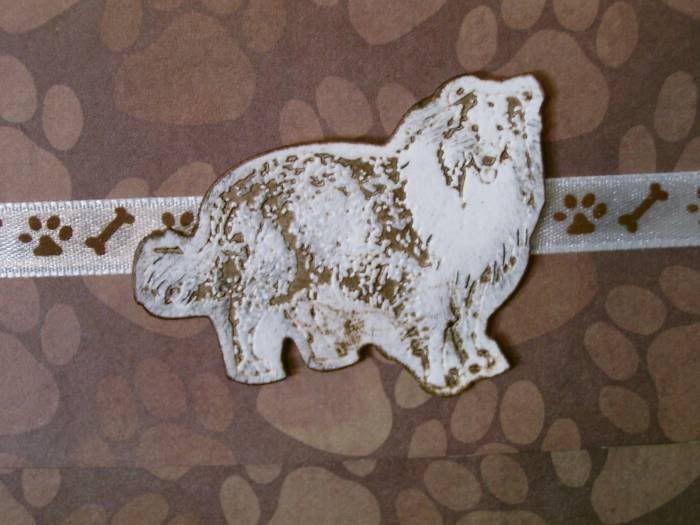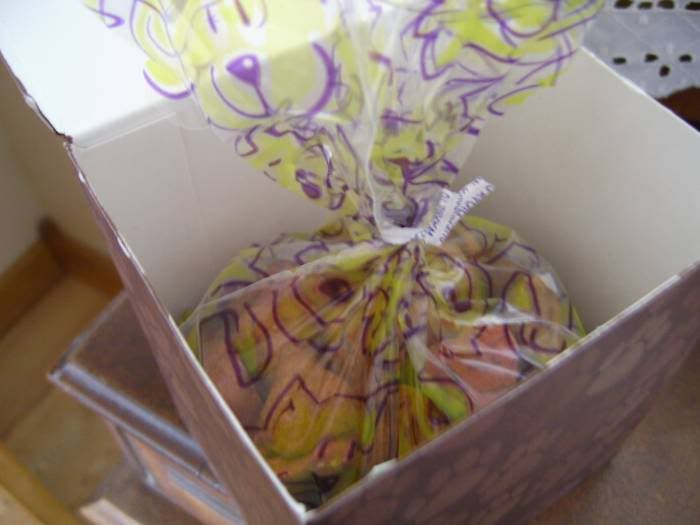 A perfect gift for their perfect dog.
When in doubt as to how to wrap a gift, make your own gift box or bag. I would almost guarantee that they kept the box to reuse themselves or to re-gift for the next party they go to. These pampered pets won't appreciate anything except the treats but the owner will love the time and thought that you put into the gift wrap.
Happy Scrappin' ! ! !
Brenda