This project served 3 purposes.... the first was using a new Dies Direct texture plate, the second was that it helps me store my 4x4 dies and third I found a use for a Truvia box. (I LOVE TO RECYCLE!)
The Truvia box is a sturdy box that has a tapered lid that I just love. I had about 10 of these boxes and knew that I would find a use for them eventually. I had these boxes sitting near my scrapbooking table and had an assortment of my 4x4 laying on the table and they were in the way. I grabbed a box and started stuffing the dies in the boxes just to temporarily clean up my table. Then it hit me that these boxes really were useful.
The new dies direct texture plates with the nuts and bolts seemed perfect to decorate the boxes and I also reached for the Varsity alpha dies.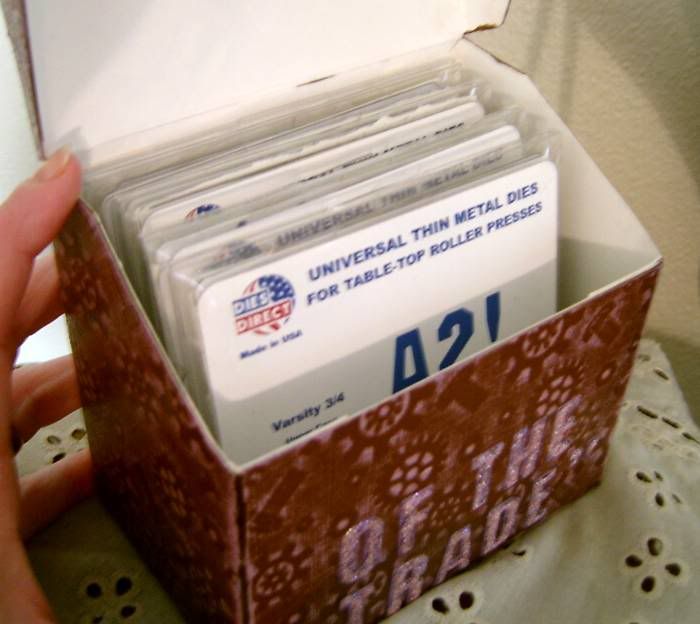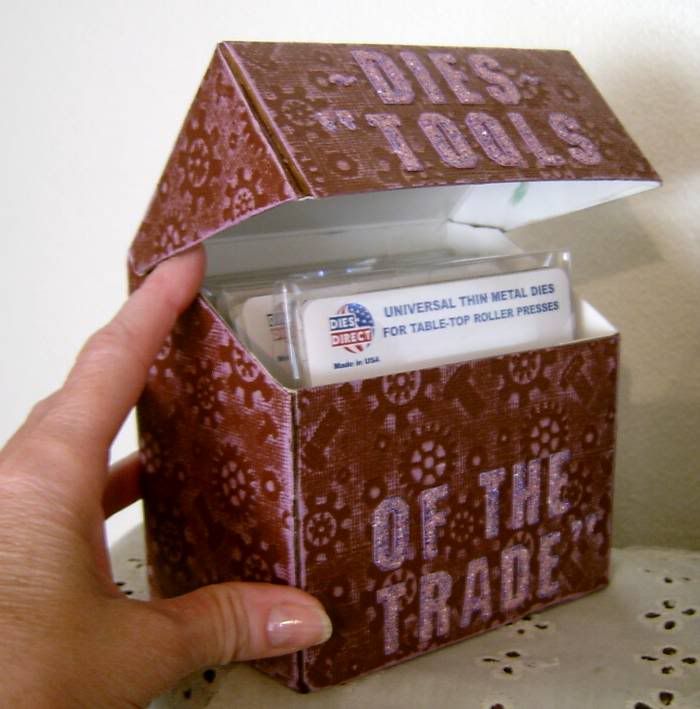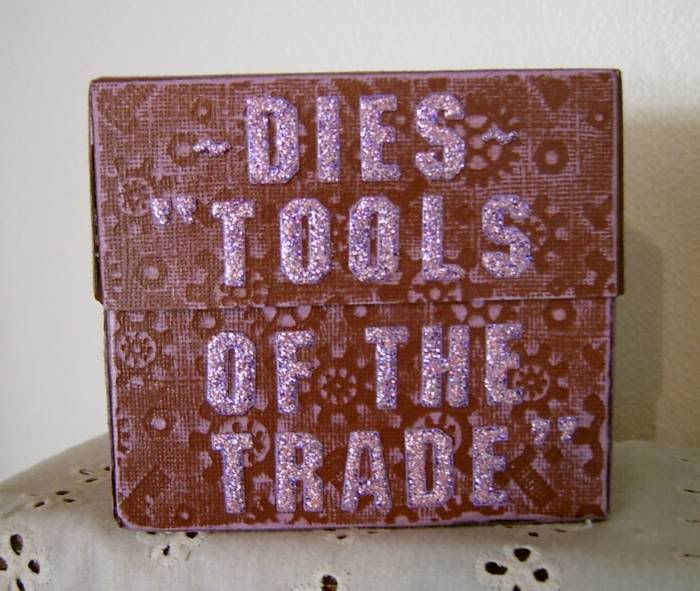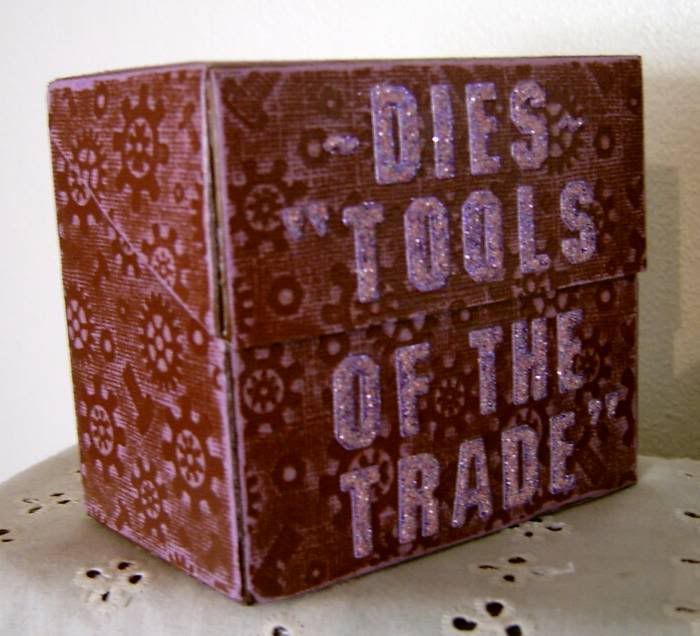 One I embossed/debossed the cardstock I took a sandpaper block to it and really liked the results. To make the letters pop I hit them with Stickles.
I decided to do a variety of these boxes for the storage of my 4x4 dies. Needless to say I will continue to make these boxes because I thought that I would make one for my Christmas Dies, and one box for each of the other holidays that I have dies for and decorate the box to reflect what is in the box.
Dig deep into the trash and see what you can recycle into something useful.
Happy Scrappin' ! ! !
Brenda