I guess that winter boredom has taken over because I am trying different cards. Like I said in my last post, these cards are not new but I have never tried to make any of them before.
This card has a few names but when I did a search for unique cards, it came up as a Tri-Shutter Card more than under any other name. With that said ScrapyLand Susan, who is the blog master at
ScrapyLand.com
had the easiest to follow directions. Let's face it a video is always helpful because you can see exactly how she made it and get exact measurements. I will even share the link to her video at the
ScrapLand Blog
so that you can go watch it if you are interested in trying one of these cards. She called hers a "Plantation Shutter Card."
Here is my finished card. I made several of these but in the back of my mind I had the same question that I had with the Easel Card from my previous post, "Will the recipient of this card know that it is a free-standing card?" This expanding shelf sitting card has some great concepts to it though..... if you watch Susan's video you can see that you can hang things from the different sections so that they overlap and when the card is sitting open it will give it great dimension. I did not do that with mine.
This is the card when it is completely folded up and ready to go into an envelope: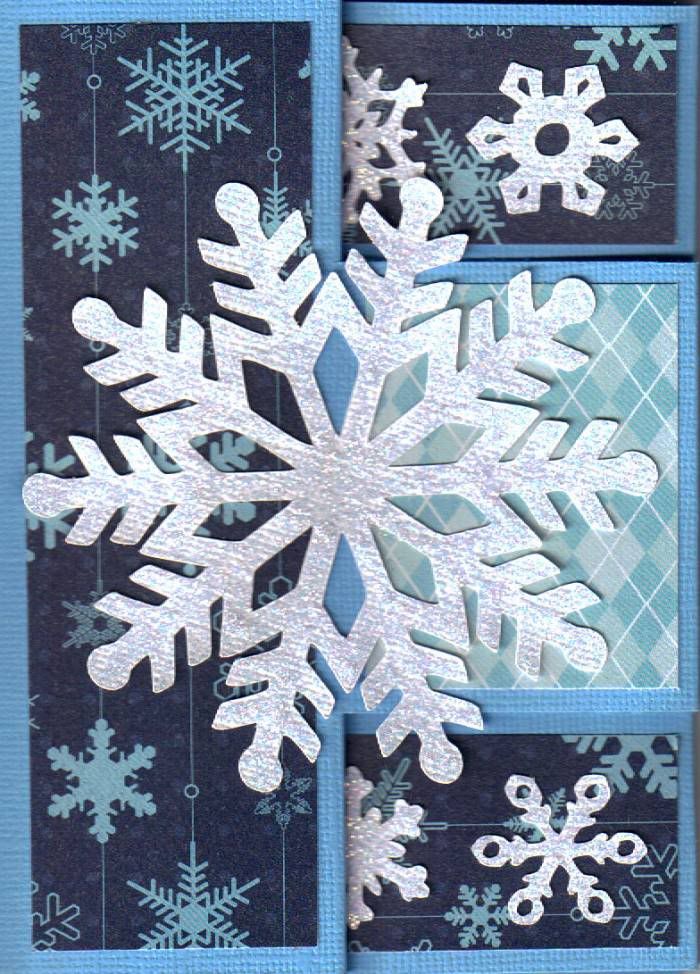 Then this view is of the card laying completely flat: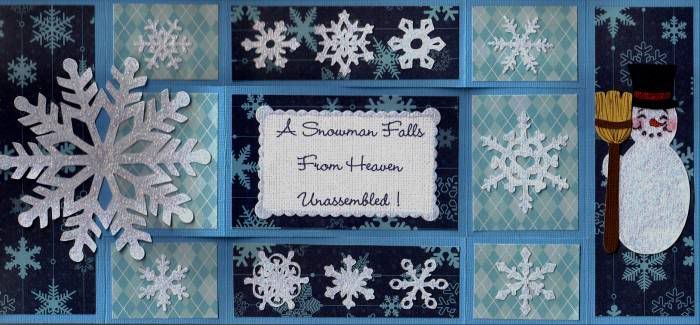 As you can see I used a lot of snowflakes. Some of the snowflakes were made with my Cricut and others were made with punches. The snowman is also made with my Cricut.
I took a picture of the card sitting on the table but a top view so that you can see how the card supports itself: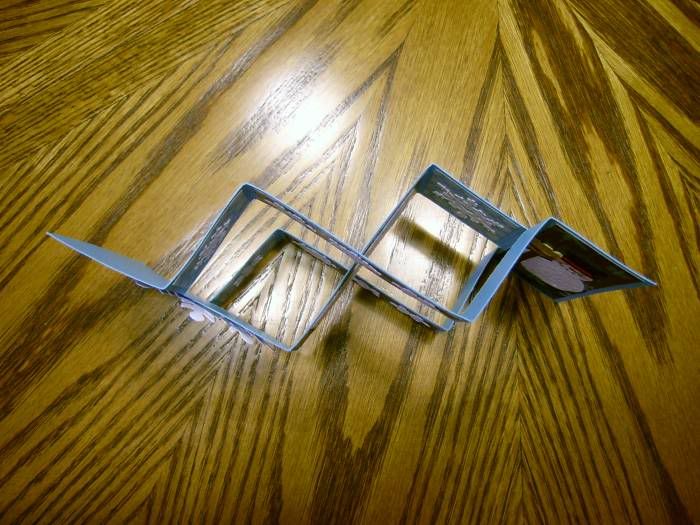 And finally a pictures of the finished card sitting open the way that you would hope that the recipient would display it: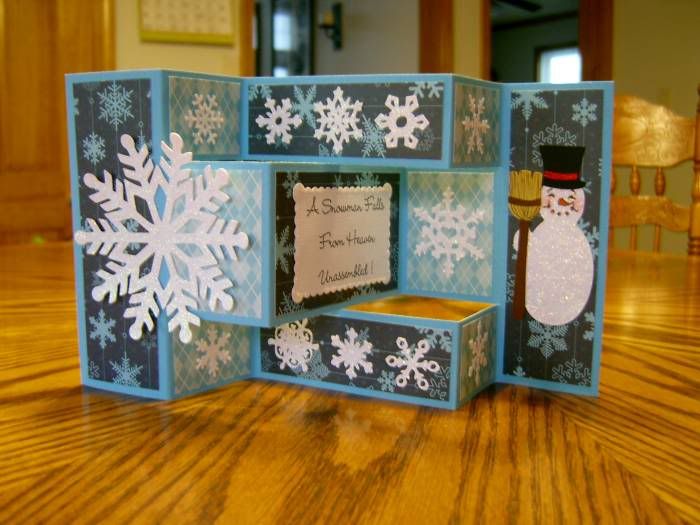 I liked this easy to make card and I am looking forward to making a few more of these for Birthday's or other occasion cards and next time I will try to make them with things hanging from the "shutters" like Susan did in her video.
Happy Scrappin' ! ! !
Brenda