Today I am switching gears and posting a craft item that is not made of wood.
I have an abundance of crafting items laying around and decided to play with some of my scrapbooking and paper crafting items BUT not on paper! I forget the mulitude of items that I buy for one purpose and then find other uses for them.
I have a box of the cheap, glitter, plastic snowflakes that you can buy in any dollar store, craft store, or Wal-Mart. These come 20 to a box and I actually found mine at a resale shop. They were new in the original packaging and sealed.
I also used some old bottlecaps that I have had in my stash for years and never had any idea what I would use them for but loved them. These were sent to me in a swap.
The stamps that I dug out of my scrapbooking supplies were part of a die cut set that I purchased from
The Scrapping Cottage
. I love their products! Here is the
LINK
for the die set that I used. The snowman's pipe on the face is not on the stamp (which I love even more!)
Other materials I used were spray paint to make the bottle caps white, Copic Markers to color in the nose and to pink the cheeks of the snowman face. Stickles to glitter the edges of the bottlecap so that it pulled the piece together. I also use the clear Aleene's Gel glue to adhere the bottlecap to the snowflake.
It took more time waiting for the paint to dry on the bottlecaps then it did to stamp, color and put together 12 of these.
Here are the two differnt ornaments that I made: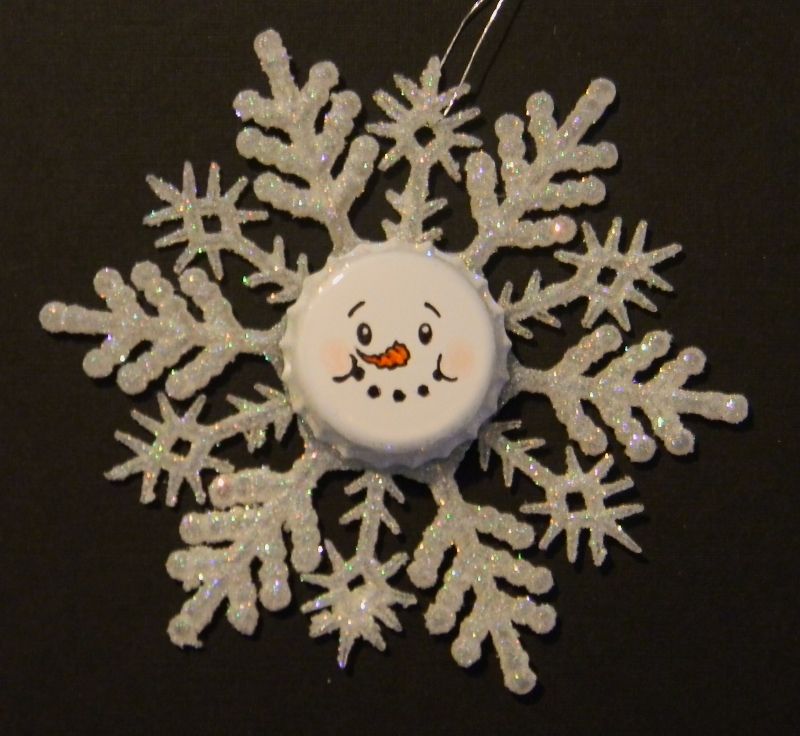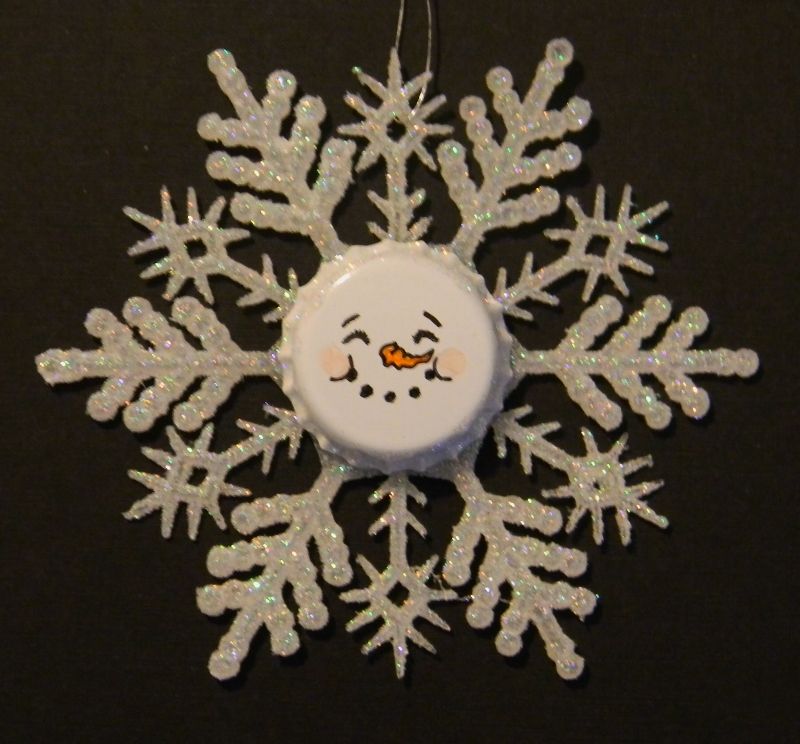 These only cost pennies to make and the little ones on my gift giving list will love these! I plan on using them on packages along with the bow or ribbon.
Just something new to do with all of those tucked away scrapbooking or paper crafting items.
Happy Scrappin' and Crafting ! ! !
Brenda