Today I am sharing a gift that is partially hand-made and partially store bought.
The wood base with charms is a pattern that I purchased when I ordered my wood. I purchased 2 patterns (one with clovers and one with hearts) for these candle bases.
This first one is a Christmas gift for a very special couple (my son and his wife.) My son is very proud of our Irish Heritage and I wanted to make something that they both would like. Kim, my beautiful daughter-in-law, loves candles.
This has many hours involved and the cuts became tedious because progress was very slow to see, BUT, the I really love the end result.
Also a side note for this project, I did not follow all of the directions that came with the pattern because I did not understand them. I do now because of the wonderful men and ladies at the wood working message board. I am exploring and going to try the self-framing method, but for now what I did worked and gave me more practice with my router.
Here is a picture of the candle base: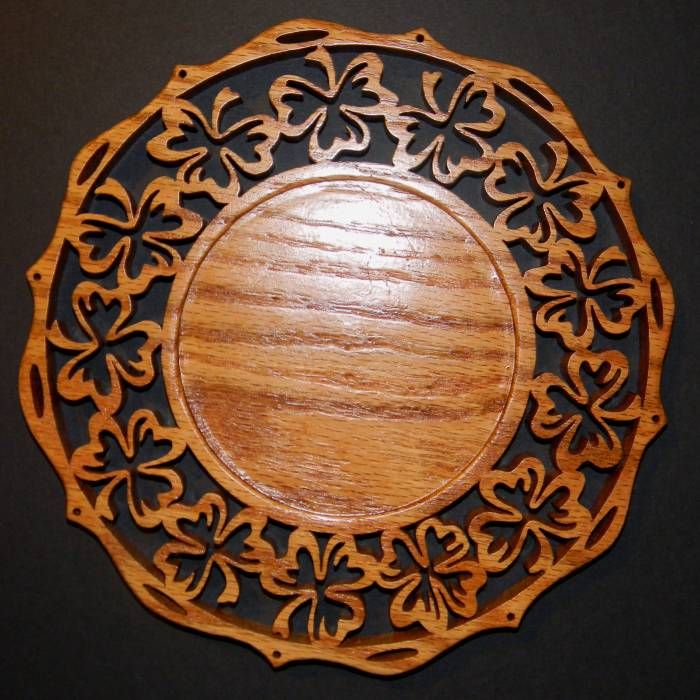 Another photo of the edge so you can see the router work on the edge: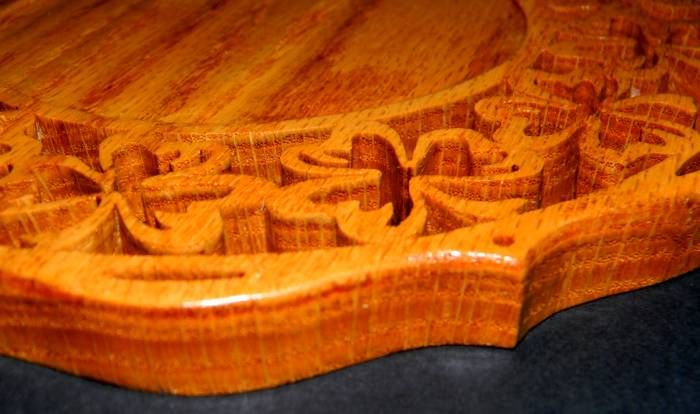 And one last photo of the finished piece with the candle in place. I used jute string to tie a decorative bow and hang the charms from the stings.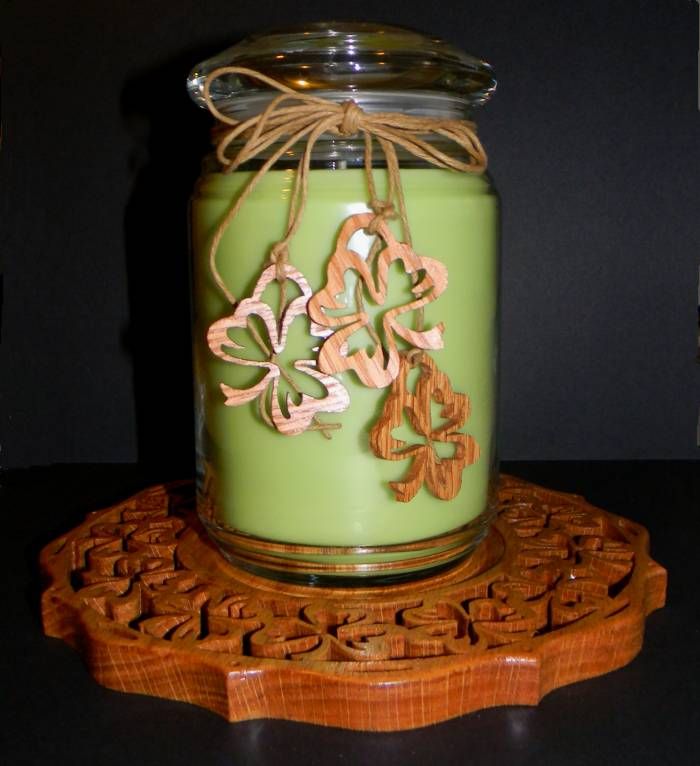 One of these days I will make myself one of these. I have yet to make myself anything.
Happy Crafting ! ! !
Brenda