This will probably be my last post until after the New Year. This also concludes the items that I have made for Christmas gifts. I made two of these heart candle bases with matching charms. One of them is going to my husband's brother and his wife, and the other to his sister and her husband. I just could not come up with a gift idea for them so I made them something and purchased the candle to go with it.
I am not going to get long winded on this post but rather get right to the wood working.
Here is a picture of the just the base: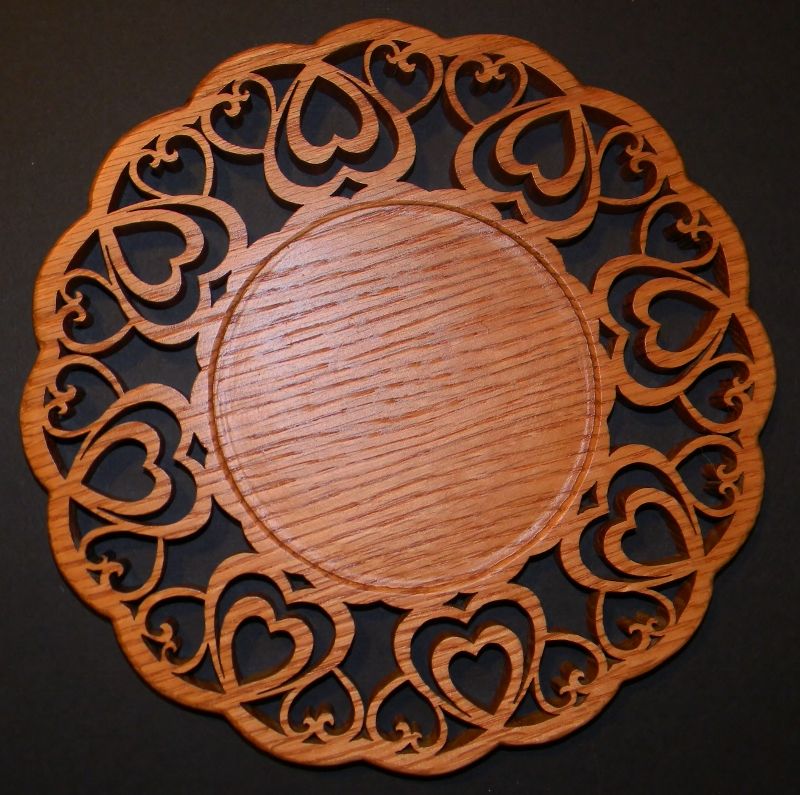 And here is a picture of the candle on the base with the charms tied to it with jute:
I hope that they like them as I put a lot of time and effort into these.
Happy Crafting ! ! !
Brenda