I am a full 2 years behind in my scrapbooking and I am trying to get caught up but as I look at the boxes of pictures I think that I am doomed to always be 2 years behind because every time that I complete a LO I have taken enough pictures to do 10 more.
I didn't even take the picture in the LO. I forgot my camera and one of the other mothers took this picture with her cell phone and then emailed it to me. The quality is not great but I got to document the event.
I used QKs Storybook font to do the title around the picture, some ribbon and bows for accents, and since I only had a 14 inch piece of the music ribbon I used white ribbon on the side and used a couple of music note brads to pull it all together.
It is busy but it turned out just he way I wanted it to and my daughter loves it (which is all that really matters, right?)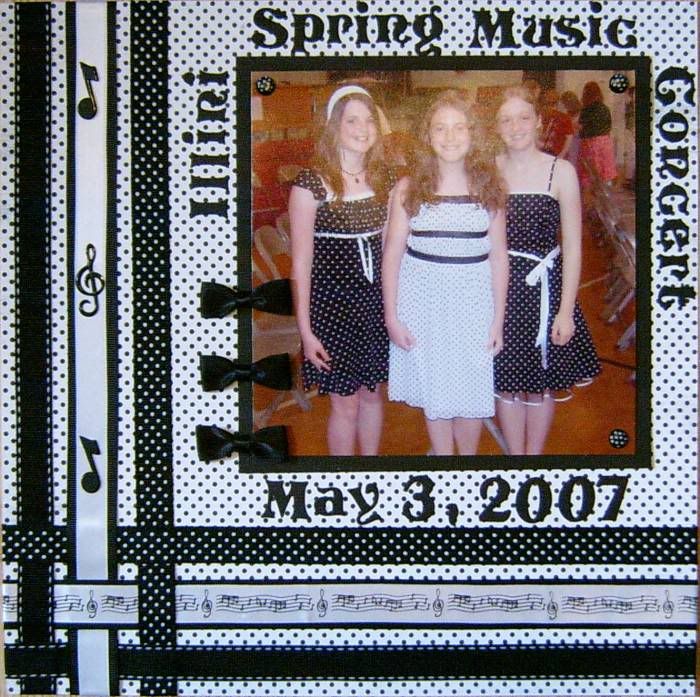 Once again I am using things that I've had in my scrap stash for a while now and that is great so now I can go buy more.
Happy Scrappin' ! ! !
Brenda