A while back I couldn't wait to share a card that I made when I learned a new technique call Dahlia Folding. Okay, maybe the technique is not new but it was new to me and once I started folding I could not stop. I made 20 cards before I decided to learn how to do more with paper folding. In my search I also found tea bag folding which is for another day.
Today is all about the Dahlia Folding. Several of my friends asked me to teach them how to do this simple technique and I did. Then I thought that if so many of my scrap booking friends wanted to learn how to do this that there were others out there that also would like to learn.
Which that sent me into "video mode." So today I am sharing a video on the Dahlia Folding and a new card as well as the link to one of my past blogs so you can see more.
First the Video:
I hope that helps you learn how to do this simple but elegant technique.
You can use those rosettes (medallions) on cards or layouts or for other accents like on a gift bag.
Here is one of my cards: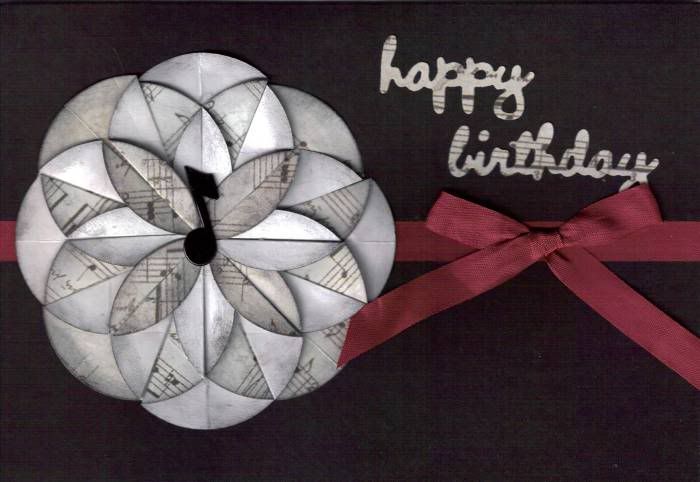 And if you would like to see more of my Dahlia Folding refer back to my March 7 blog post. (http://brenda62052.blogspot.com/2009/03/i-just-love-learning-something-new.html)
I hope everyone tries this fast, fun, and great way to use up scrap paper technique.
Happy Scrappin' ! ! !