Each year I teach a PSR/CCD class. For those of you who don't know what that is, it is a Catholic religion class for public school children. I teach the Kindergarten age students. My class meets every Wednesday following school and last an hour each session. We meet for 21 weeks.
This year I handed the reigns over to my then 13 year old daughter. There was two reasons for this change. First, I am trying to get her use to volunteering her time and second, she has to gear up to have a place to do her community service hours for a government class in high school over the next 3 years.
Because of Bree's age, she had to be supervised at all times, so I supervised but Bree prepared the lessons, practiced the lessons, and then taught the children, cleaned up any messes. She did a wonderful job and earned the praise of being the youngest volunteer to teach a PSR/CCD class.
Each year I do a lay-out for my Kindergartners. I try to incorporate one or more of the Bible Stories or lessons into my lay-out.
Because there are so few religious scrapbooking items this is always a challenge for me but somehow I always manage to come up with something for these special children who have touched my heart.
When I was ready to do this lay-out the QuicKutz Anime had just been released and that little monkey just jumped out at me! I knew that I had to use him for this class of little boys. So I went back through our lessons and decided on the golden rule with a twist and below you will see the results of my labors.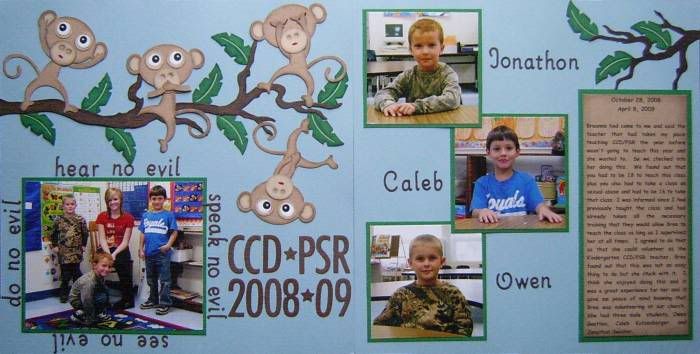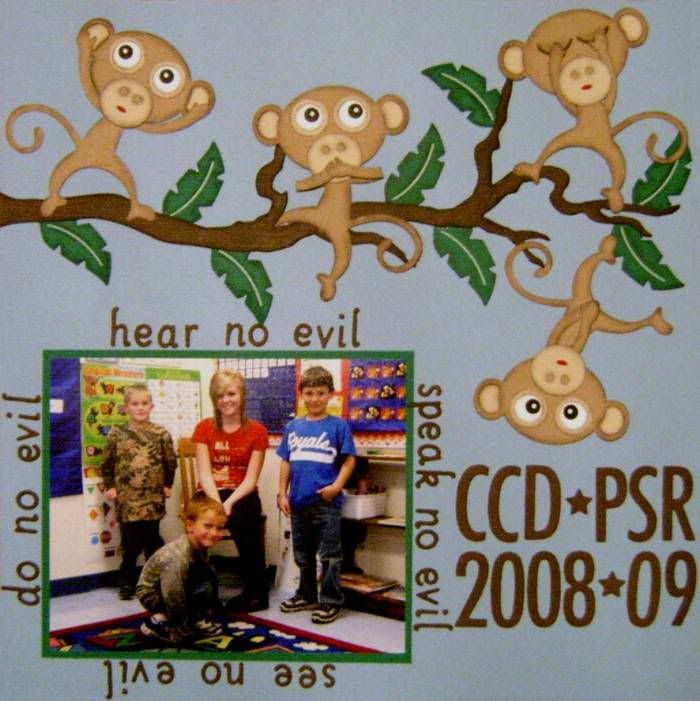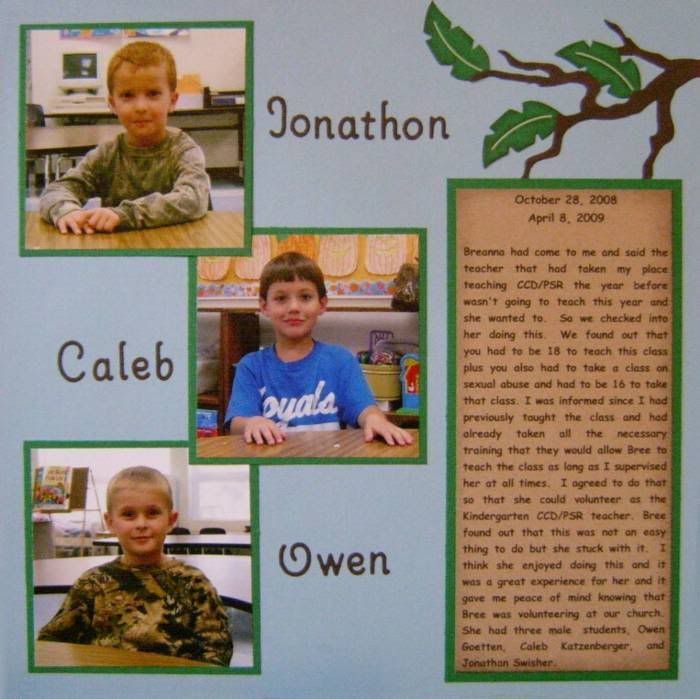 In order to make the monkey's arms cover the eyes, ears, mouth, etc. I cut the shape out and then cut off his arms and repositioned them to fit my needs.
So my challenge to you is to take a shape that may not necessarily be perfect for your theme and adapt it to fit what your vision is.
Happy Scrappin' ! ! !
Brenda