We are each so unique and my daughter is one of a kind. I love taking her photographs and scrapping them because the photos say so much about her. If you give a teenage girl a camera you never know what pictures they are going to take. With my daughter most of the pictures are of herself. She takes time to set up a tripod and sets the camera on timer mode and she may take 50 pictures before she gets one that she likes.
And then behind every saying there is a story. One of my daughter's friends was always telling her how unique she is. One day after school I found a little corner of a piece of paper in Bree's bag that said, "In a room full of squares, you're a triangle." I don't know if her friend thought up this saying or if she saw it somewhere and copied it but I loved it. It described Bree to a "T" because Bree is always trying to be different from the other girls that she goes to school with.
I changes that saying just a little bit and made it into the title of the lay-out for some of my daughter's self portraits.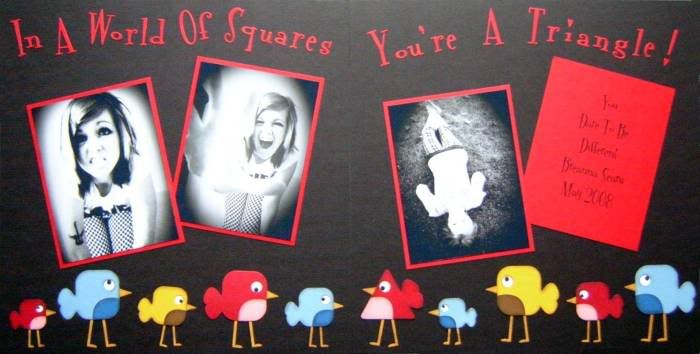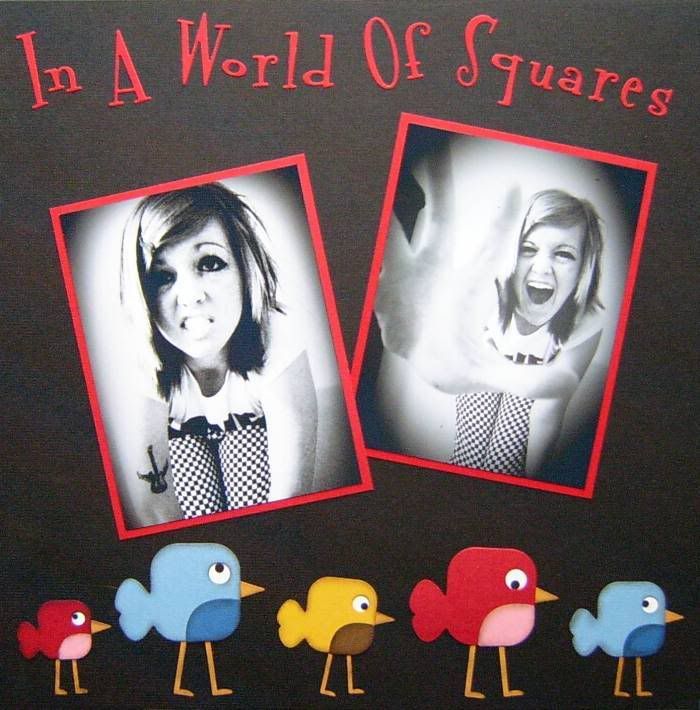 That title paired with the QuicKutz Square Birds and then one changed slightly so it was a triangle fit perfectly onto this lay-out for her.
Nothing makes my day more than to see what pictures she has taken so that I can have something unique and different on her pages.
So today's challenge is "dare to be different." Find a new use for a die or just tweak it to be that little something special that you need.
Happy Scrappin' ! ! !
Brenda