I love to keep the little tins that embellishments come in and try to think of new ways to recycle them. Around Easter I was tinkering with different ideas and came up with a little candy box from a "window" tin that I bought silk flowers in. I love this little tin and decided to make my mom a little something for Mother's Day.
I took Hershey Nuggets with Toffee Chips and covered each candy with Springtime looking papers. In this case the Basic Grey Oh Baby line.
After choosing my papers and covering the candy I noticed that the wrappers on the candies were gold foil and my tin was silver. So I grabbed my Tim Holtz Alcohol Inks and turned the box green to match the greens in my papers.
Now here is a trick... I wanted the candy to be centered in the window of the tin and I wanted to be generous with the candy but there was no way to put 3 rows of these candies in this tin. I didn't want the candies to move around in the tin so I fabricated a "cradle" with the same cardstock.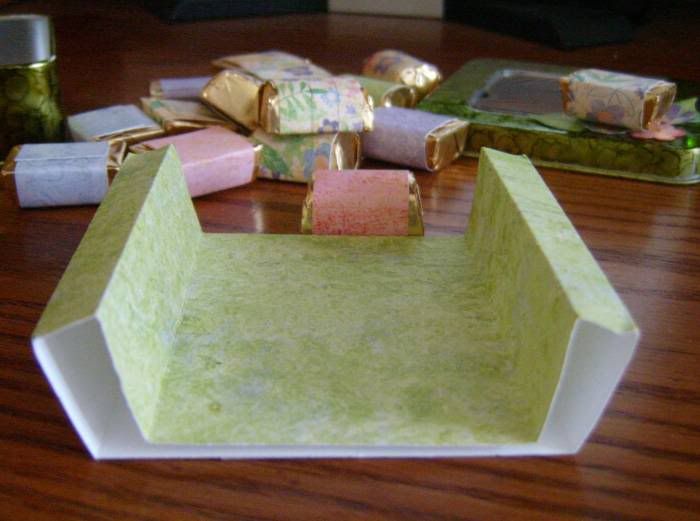 A few die cut flowers and leaves for the top, just in one corner of the box and I recycled the tin into a wonderful sweet gift for my mom.
The tin can then be used for a little jewelry box if you or they take the time to line it with a little velour or velvet. In my case I get a call that the box is empty and she would like to have some more candy.
Here are a few pictures of the finish tin: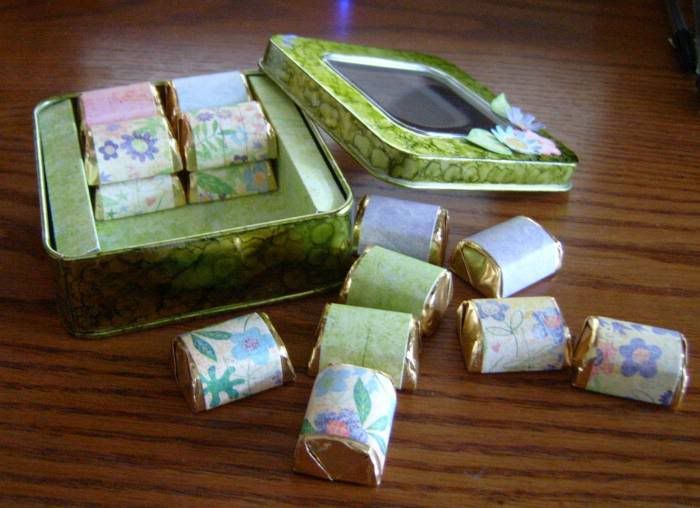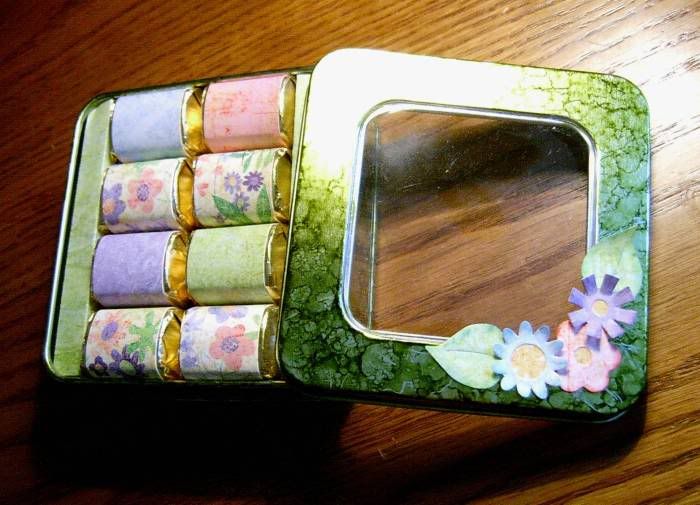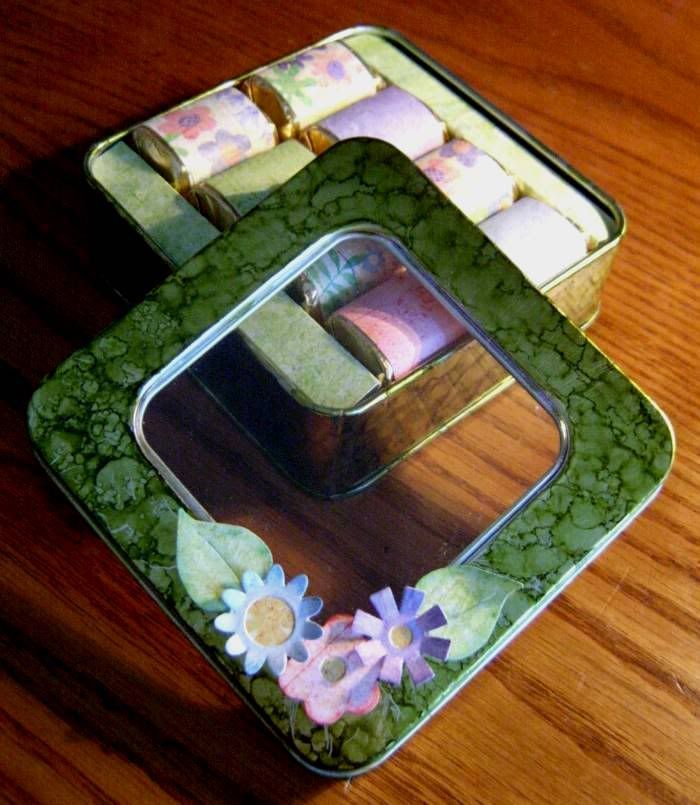 I hope that you will each take the time to look in your stash of saved tins and containers and try to recycle or re-purpose something.
I hope everyone has a great day!
Happy Scrappin' ! ! !
Brenda