The excitement is in the air as my future daughter-in-law graduates from college. She is now a teacher.
So my hat is off to her and I'm sending her my sincere CONGRATULATIONS!!!!
She is such a sweet girl and is so good for my son. I love her like she is my own daughter.
Also this month my own daughter, Breanna, is graduating from middle school. We never had a graduation when going from one school to another but they do now. Times have changed.
Congrats to Breanna as well.
With these graduations comes card making. I reached for some of my older dies to make these cards and then some new ones to make perfect squares.
The front of the card:
Inside of the card: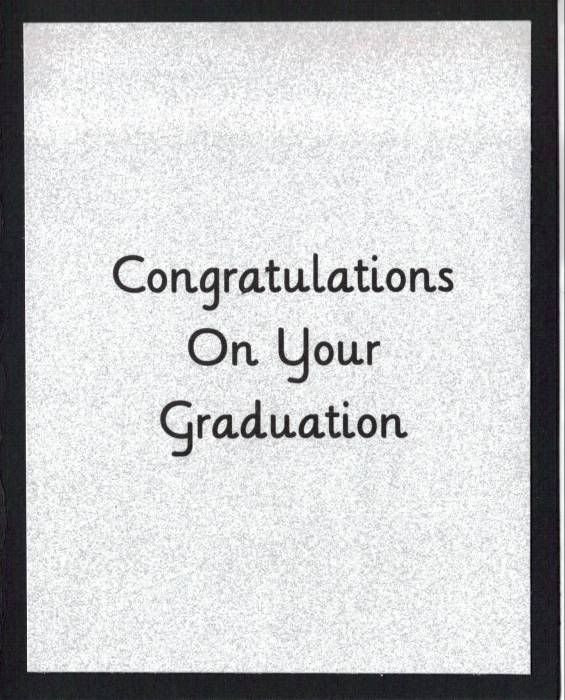 Of course the card isn't what they will be looking at - it is what I tucked inside the cards. (Let's just say they will be seeing a little green.)
Don't think that you always have to have a brand new die to make a card or lay-out. Reach for some of those older dies and make them come alive again.
Happy Scrappin' ! ! !
Brenda