I've always wanted to share some of my recipes but wasn't sure how to do it. So I am starting to take a few pictures of our favorites food as I make them and incorporate them into my family scrapbooks.
I may even try my hand at making a family cookbook to pass down to someone.
In the past I made a Recipe Tin for my son who wanted me to leave him my recipe box when I die. (I know that sounds morbid but I took it as a great compliment.) I could not stand the thought of him not getting it so just to make sure he had the recipes I created that. There are so many of my family's favorite recipes that are not wrote down - they are just in my head. They get so mad at me when I say "season to taste" or "just a pinch of this or some of that." It drives them all crazy!
Here is the start of my recipe Lay-outs.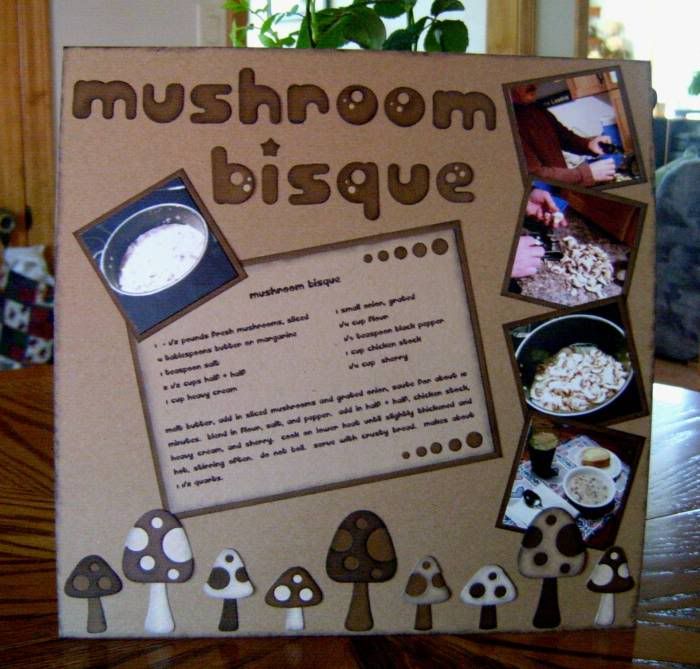 Next time you make it, take a few pictures and write down that recipe and create a scrapbook lay-out because you never know who in your family might love your cooking and want the recipe. Take time to sign the lay-out someplace as well. (I signed the back of mine.)
This is just one more way of sharing with your family... and what a surprise when then they are looking through your scrapbooks years after you are gone and finding not only a special recipe among the pages, but also your signature.
Happy Scrappin' !!!
Brenda