Have you ever had something in your scrap supplies call your name? Not just call your name but nag at you. Okay if you answered yes to that you are as crazy as I am! They always say you are crazy if you hear voices and no one is close by.
I had bought this awesome
QuicKutz Exclusive Bunny Die from ScrapyLand.com
. I could not wait to use it. When the mail arrived the Bunny laid on my scrapping table for close to two weeks and it called to me... but I had no pictures to scrap. So this little guy started screaming so loud that I had to find a project to do, and so I did.
I have 3 little boys that I teach religion to and I think that a special gift is in order for each of them for Easter. All 3 of the boys have learned the prayers and can recite them back to me. Each has completed assignments and if they weren't there for class because of illness or other reasons they made up the work missed. I think that earns them a gift.
Today is our last CCD lesson and my three Kindergarten students graduate. Along with their certificate of completion they will each get this as their gift: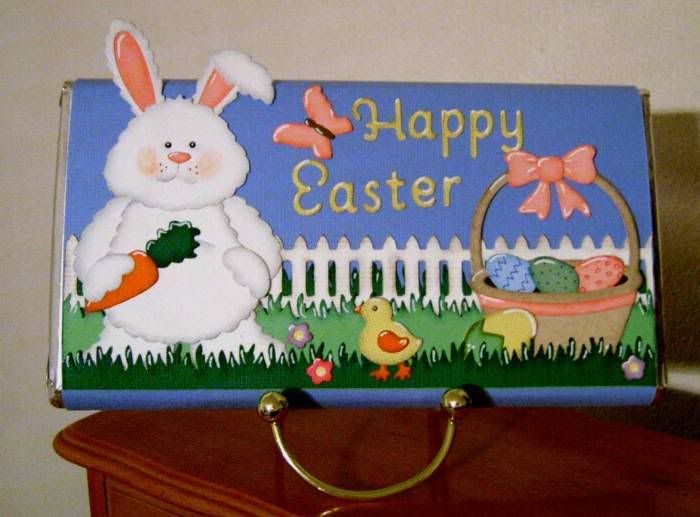 It is a huge Hershey Cookies & Cream Candy Bar with a new cover made for it.
I don't just use my dies for scrapbooking lay-outs... I am always thinking of something to use them for to get more out of my investment. I hope this helps you look at your dies a little differently and think of new ways to use them.
Happy Scrappin' !!!
Brenda