This is the next to the last Trivet that I will be sharing for awhile.
This one also has my first attempt at using a router. I am all for trying new and different things. I love the rounded edge that the router provides that I could not get my sanding alone.
The pattern for this came from an internet site called:
Free Scroll
Saw Patterns by Arpop
This site is full of free downloadable patterns.
Here is the wooden trivet that I made using one of his trivet patterns: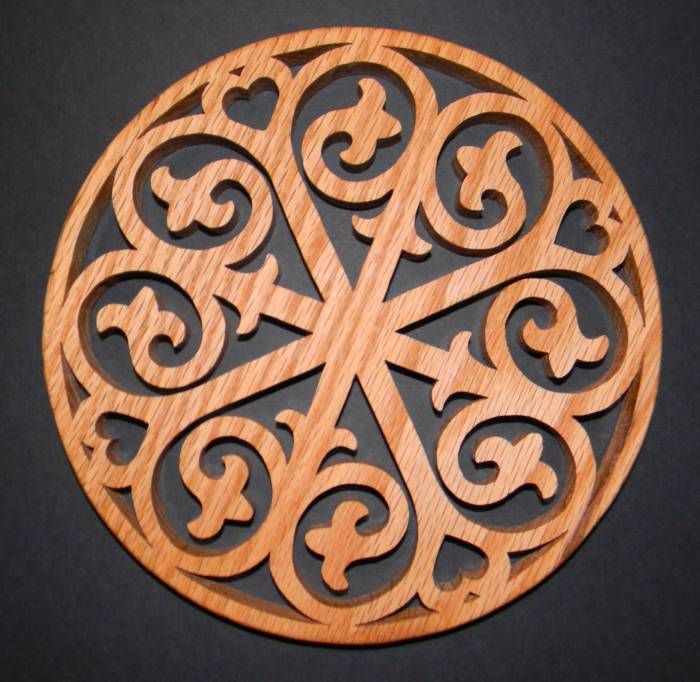 Here is a closer look at that routered edge that I talked about before: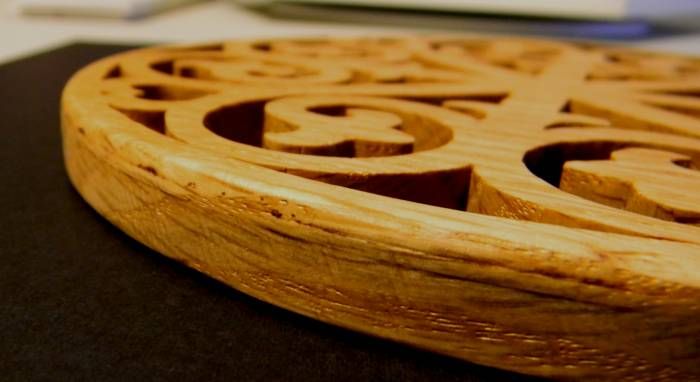 There is only one more trivet left this round and then I am moving on to so me of the Christmas ornaments that I am making!
Happy Crafting ! ! !
Brenda