I have seen these little message centers all over the Internet and I love them. I have seen them done as calendars, with a Post-It Notepad, and also accented with pictures. I've always wanted to do one but never had the die that screamed "message" until
Dies Direct
came out with a new die called
"Message In A Bottle."
That was all it took for me to get out that dollar store acrylic frame and get to work.
I cut a piece of cardstock the size of the frame, decided where the note pad should go, and then the die came to life. I also used the
3/4" Optimistic Font
. A pen that can be taken apart so that a small cylinder of cardstock can be inserted so that the pen matches the scene pulls it all together. Now the secret to this is that the artwork goes in the frame and the note pad goes on top. I used a Crop-A-Dile to punch a hole in the back of the frame to attach the pen.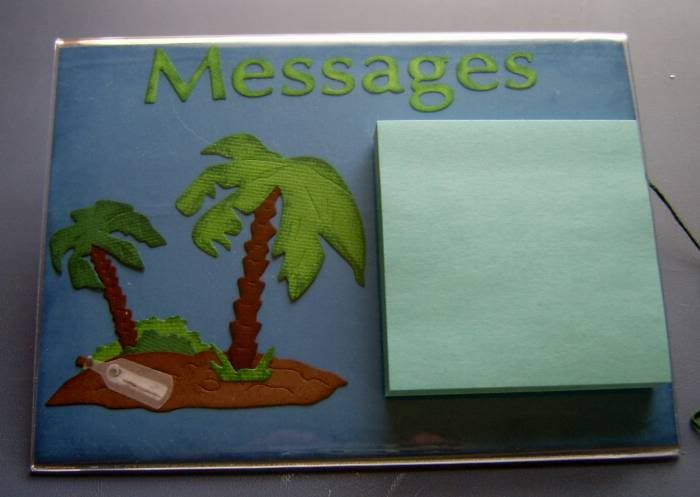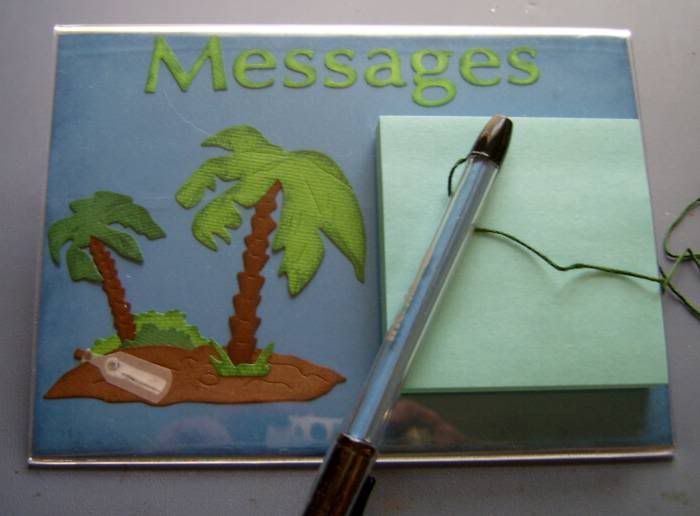 These are cute gifts to welcome new neighbors, for teachers, bosses, or secretaries OR you don't have to have a reason make it a "just because" gift. While you are making someone else one make yourself one as well and put it by the phone so the teens have no reason to say they forgot to take a message.
Happy Scrappin' ! ! !
Brenda