There are two things that my family loves, a celebration and my men love to go fishing. This next weekend they will have a little of both. It is Father's day on Sunday, June 20th. I can't believe that the year is half over already.
Father's Day, at my house, always means a BBQ and that the men will get up at the crack of dawn and go to their favorite fishing hole. When the men get home we will fire up the grill and country ribs will go down, they will drink a couple of cold ones and gifts will be given.
I have busy making the cards, which is what I want to share with you today.
I took a different approach to my cards this year and incorporated the fishing theme into them.
Dies Direct
had the perfect embossing plates for this. These are
new plates
and they work flawlessly. After embossing the image from the plate I grabbed a
grunge plate
and tore the edges and then inked the edges and the image for some distressing effects. I layered the embossed cardstock on a printed fish paper and then that onto a card blank. I left the inside blank so that the kids could write their dad a personal note. A gift card to Cabela's and Bass Pro Shop complete the gift!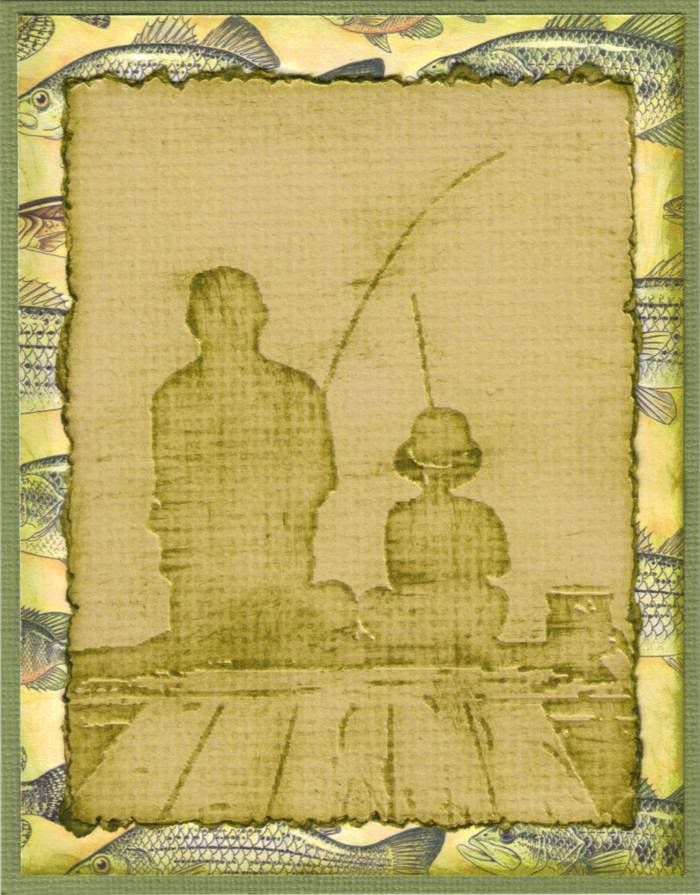 Throw a themed Father's Day for the big daddy in your life.
Happy Scrappin ! ! !
Brenda