My last post was around Mother's Day. Wow time really flies. I guess I should be more faithful about getting posts up and keep everyone informed.
I am going to show you a few projects that I made and sent in for the Dies Direct Design Team. These don't really have any rhyme or reason as to why I am using a snowflake or Easter Bunny die in the middle of summer other than I was sent the dies and wanted to use them.
The first project is a candle. I used the
Dies Direct Snowflakes
, along with 2 colors of tissue paper. After I cut the tissue into shapes I used a regular blow dryer to slightly melt the outside of the candle, working quickly place the snowflakes on the candle and then melted the candle again so that the wax engulfed the tissue paper and it became part of the candle. This is very easy to do and you can make several at one time.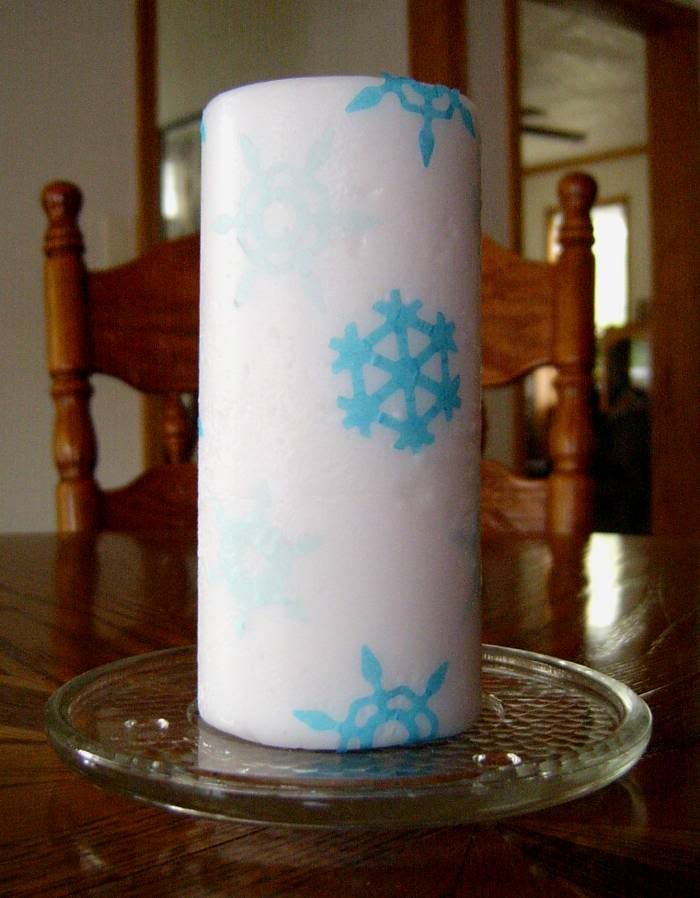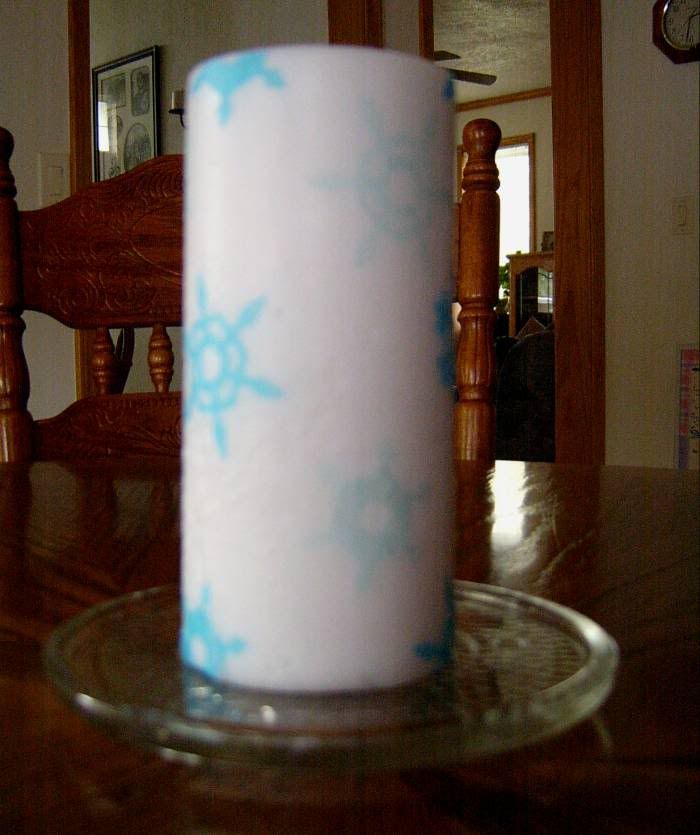 The second project is a basket made from a 9x9 inch piece of cardstock with a 1 1/2 x11 inch piece for the handle. The 9x9 is scored in thirds both ways, and then cut 1/3 in on the score lines on opposite sides. One brad on each side holds both the basket sides and handle into place. Then it I used the
Dies Direct Pretty Petal
4x4 die for the 3D flowers around the edge of the basket.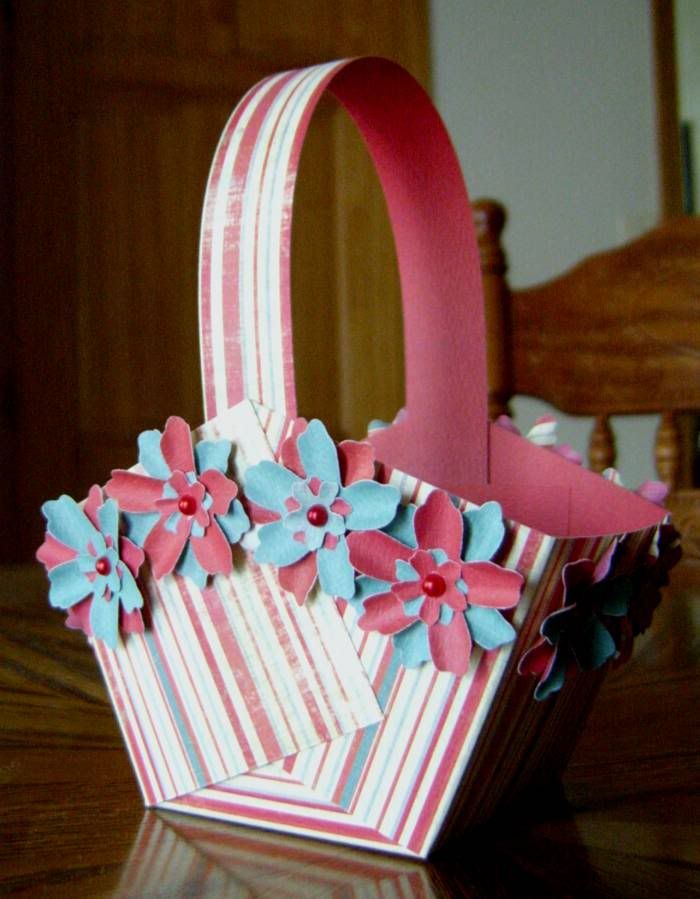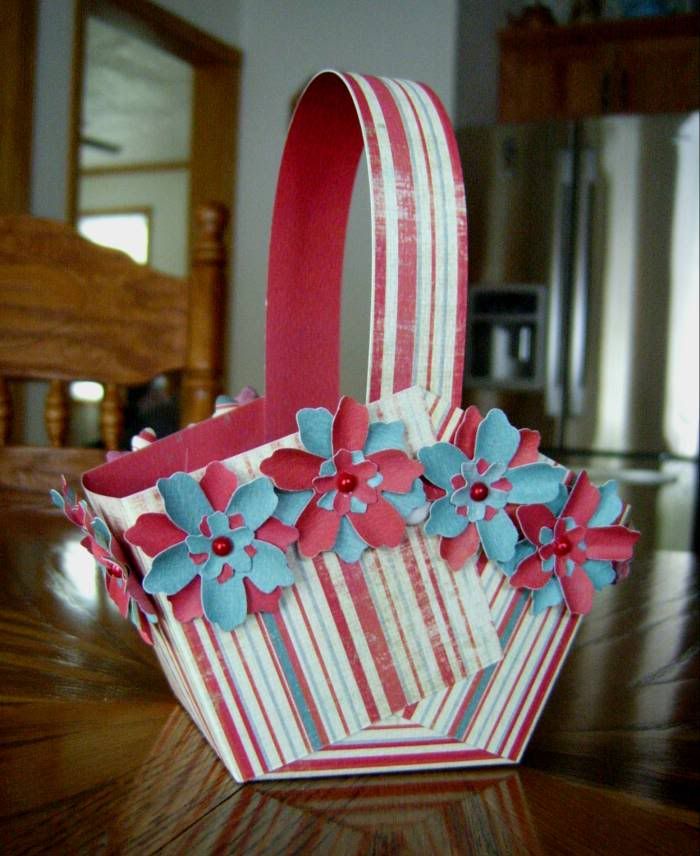 The third and final project for today is a 6" metal bucket that I used the
Dies Direct Bunny in a Basket
and a product called Modge Podge. I first prepared the bucket with alcohol inks, then cut the pieces to the die cut out, used various inks and chalks and the assembled the die cut, coated one side of the tin with the Modge Podge, added the die cut to the tin and then coated the entire piece with Modge Podge two more times. This piece can be cleaned with a damp rag and would be a little more child friendly. This would be perfect for a child's mini Easter Treat basket.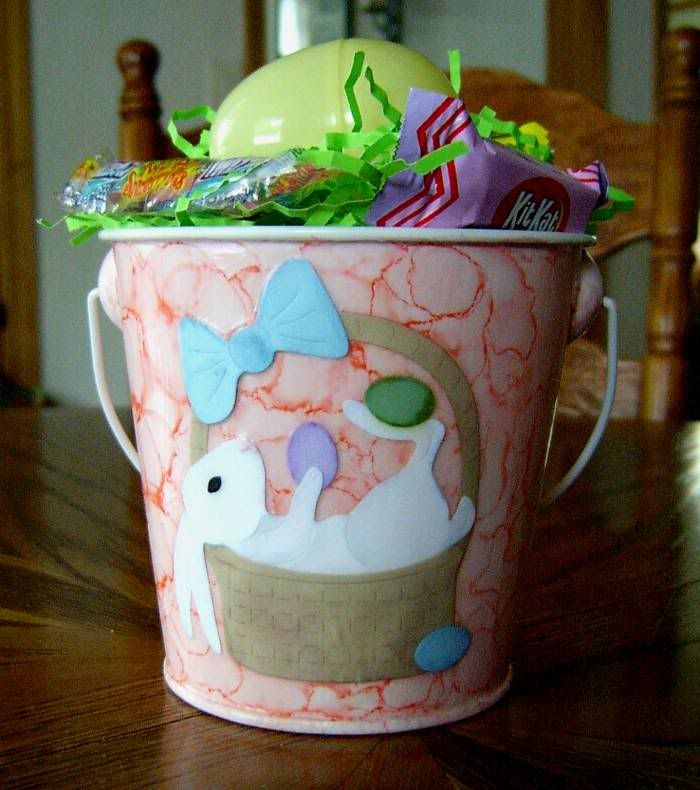 I hope that you will check out the
Dies Direct Website
as they are coming out with new dies everyday.
I will try to have a few more pieces to show you soon. Dies Direct has some really cool new products that I just got my hands on a couple of days ago and the wheels are turning and I am itching to scrap some of the things that I immediately sketched.
Happy Scrappin' ! ! !
Brenda