I am always looking for something new to do. Sometimes these ideas come out of thin air and other times I find them in things that other scrappers are doing.
Today's idea came from a friend who showed me a card but then would not tell me how she made the card. With a little research and help from the Internet I found instructions for the card that my friend had made. Here was my next problem, I didn't had the Stamping Up Slot Punch that is used to make the card. That wasn't a big problem for me because where there is a will there is a way.
I thought about this for a couple of days and reached for my Cricut Machine, a couple of cartridges and my Cricut Design Studio and within a few minutes had the card done.
So today there is a couple of pictures the cards, a video on how to make and assemble the card, and then because I wanted the envelope to be as special as the card a video on how to make a matching envelope.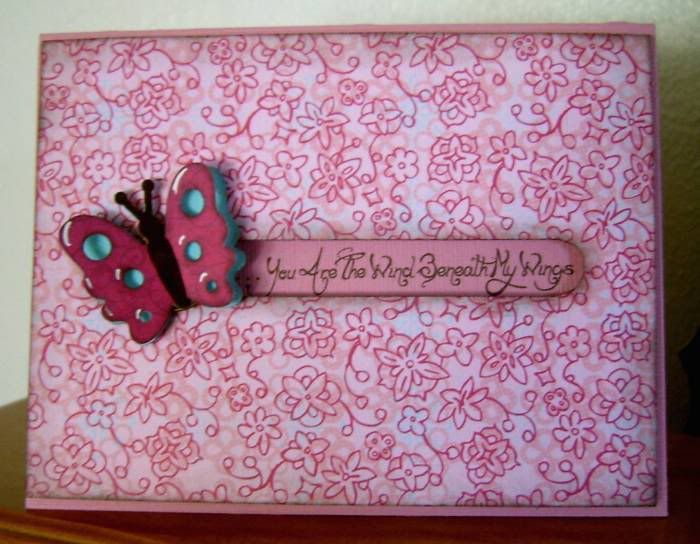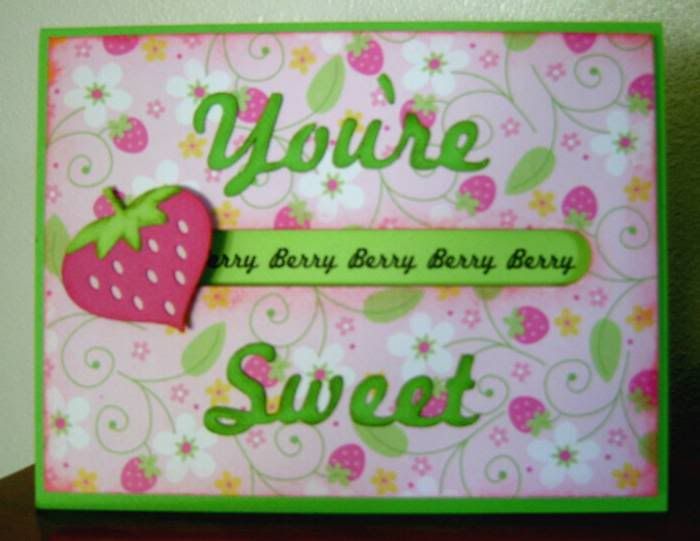 At the beginning of the video you can see how the die cut that is on the front of the card spins to the other side. A channel cut into the top of the card and secured to a card blank with pop dots and a little magic with pennies allows the die to spin from side to side.
This is so simple.
Here is the video that I made on how to make these cards. (Can you tell that I share my videos with ScrapyLand.com?)
And then I went one step farther in making a video on how to make an envelope for my cards and here is that video.
I hope that I have inspired you to make a couple of cards but also that when you see something that you like and don't have the same tools as someone else to think outside of the box and find a way to do them.
Happy Scrappin' ! ! !
Brenda