These pages were a gift to a special friend of mine.
I wanted to use some of the new dies I had (the ideas were racing and I had no pictures of my own so I borrowed pictures and then "gifted" the lay-out.)
The first page of this 2-page lay-out is done with QuicKutz and Go-Create Dies. The second page of this lay-out (the fire truck) was created with a Sure Cuts A Lot pattern that I got from a fellow scrapper. If you like the fire truck I am happy to provide her blog site (sorry this is not my pattern and I don't feel like I can share it but it is a free download on her site.)
So here are the pages I created. (The blank box is for her to do a little journaling about her Grand-children and husband who is a firefighter.)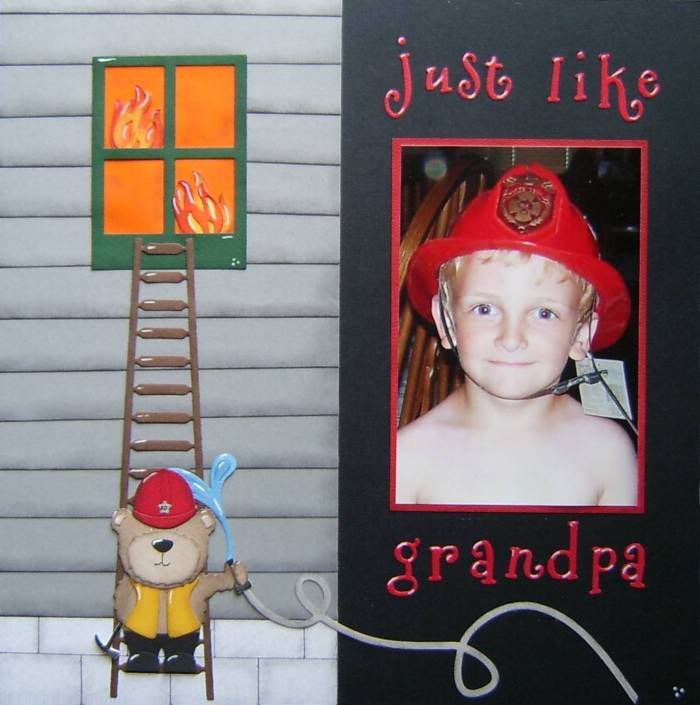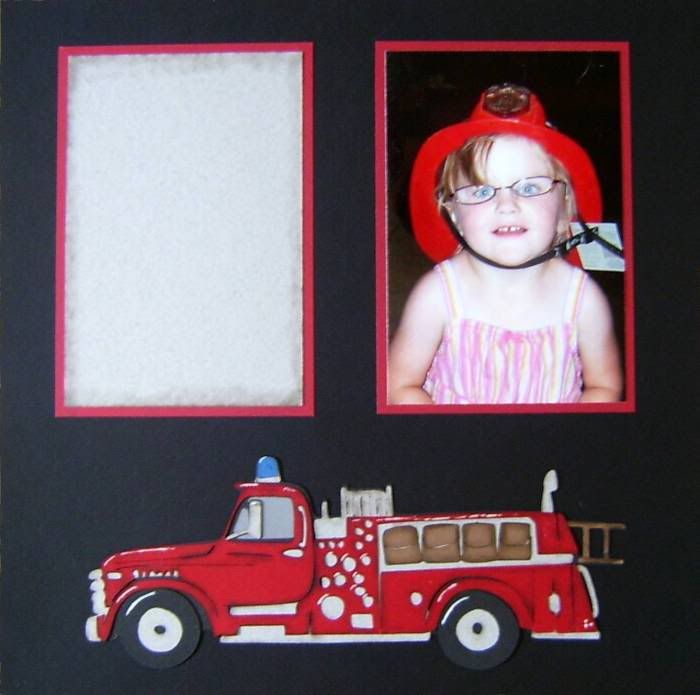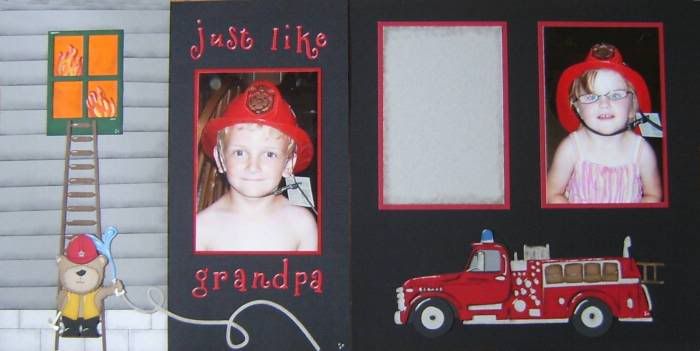 Here is the link to the blog where I found the pattern for the fire truck (this is a direct link to the page where the fire truck is - please look around and comment on her beautiful work.) http://mardenz.blogspot.com/2009/06/fire-engines-old-cars-and-traffic-signs.html
A very special thank you to Vicky in Stockton, KS for the pictures so that I could create this lay-out.
Happy Scrappin'
Brenda