Before you know it the little ghouls and goblins will be knocking on the door begging for a trick or a treat. I'll take the treat any day as I do not like fishing toilet paper out of my trees for the next week or better.
I try to keep a few non-food goodies in my basket just in case there is someone who can not have candy - those will be coming soon on my blog but for today I have a card that I made that will be going out to a few scrapping friends that live away from me and to a few special people like my small nieces and nephews.
So that is what I will share with you today is my card. The card is so easy and fast. It only took about 10 to 15 minutes to make several of them.
I stamped the pumpkin image with a stamp and then colored it in using Copic Markers, cut the square, and square scallop with Spellbinder Dies. I used QuicKutz Aquarius Font and a 4x4 Spiderweb Die that had the spider on it. Add a little dye to the edges and white gel pen for accents and you have a card. Easy as pie.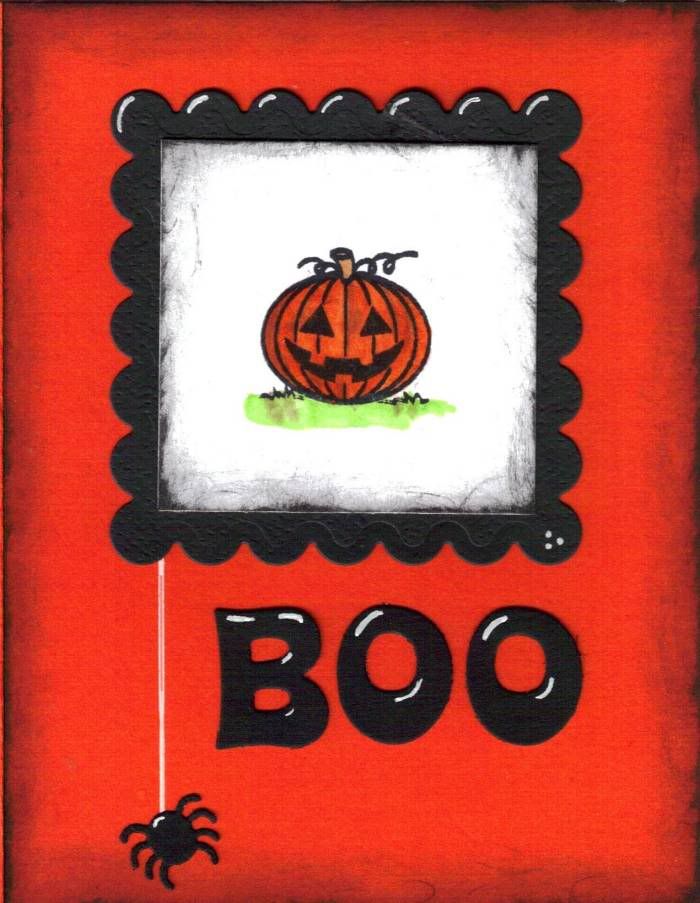 Don't forget to sent a few people a Halloween greeting and make it special by whipping up a few cards.
Happy Scrappin ! ! !
Brenda