I promised another folding technique and it is here today.
This is called Tea Bag Folding. It is done with papers, not cardstock, and it can be single sided paper. The pattern on the paper should be relatively small. Materials are in the video.
It is very easy to do (remember if I can do it anyone can do it.)
First here is the video:
And then here is a picture of the finished card: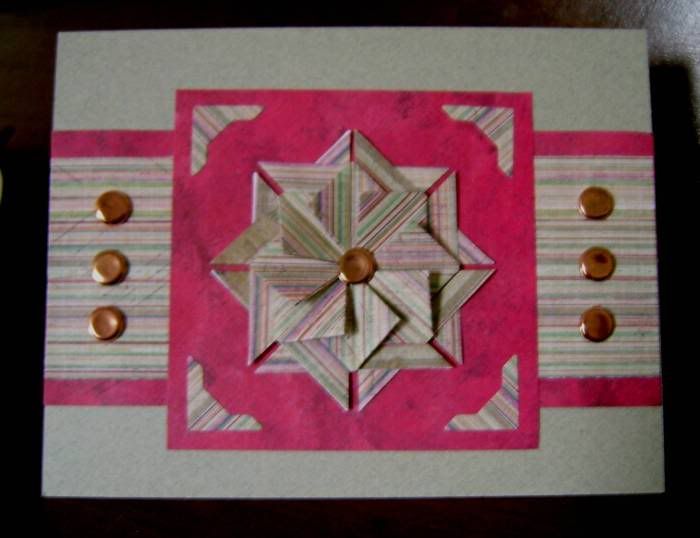 I hope all of you will try this and keep in mind this is just one of many folding techniques that I found.
Happy Scrappin' ! ! !
Brenda