I find it is helpful to make up a few cards ahead of time that way when you need them you have them on hand and don't have to stop what you are doing to make just one. I also learned from a friend, Susan, from ScrapyLand that it is easier to make up a card while you are finishing up a scrapbook page or other project. She is right when she says "hey, you have the matching papers, ribbons, stamps, embellishments out anyway so use them."
I decided to clean up my scrap area and found little things that I had made for various projects like the tea bag and dahlia folding videos and then when I got my "Hello Kitty" Cricut cartridge I just had to make one kitty. So those things were just laying there begging to be used.
Here is what I threw together with the scraps on my table and the rosettes and kitty that I found laying there.
This first on is a tea bag folded rosette. The inside of the card is blank so that I can either add a sentiment later or just use it at a note card.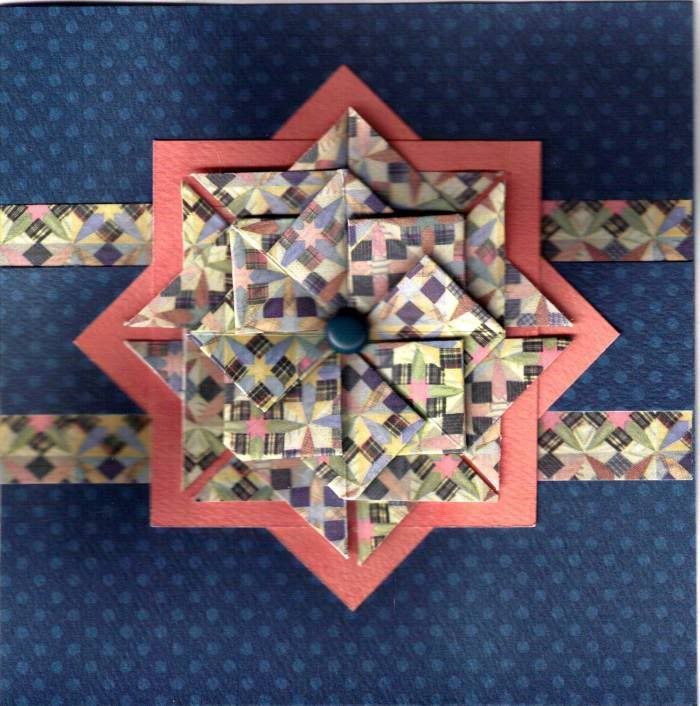 Then I did another one using the Dahlia rosette. It looks a little something I would use for a Christmas card or a Thank You note at the holiday time but I think that is just because of the colors. I don't know why we associate Christmas with red and green used together.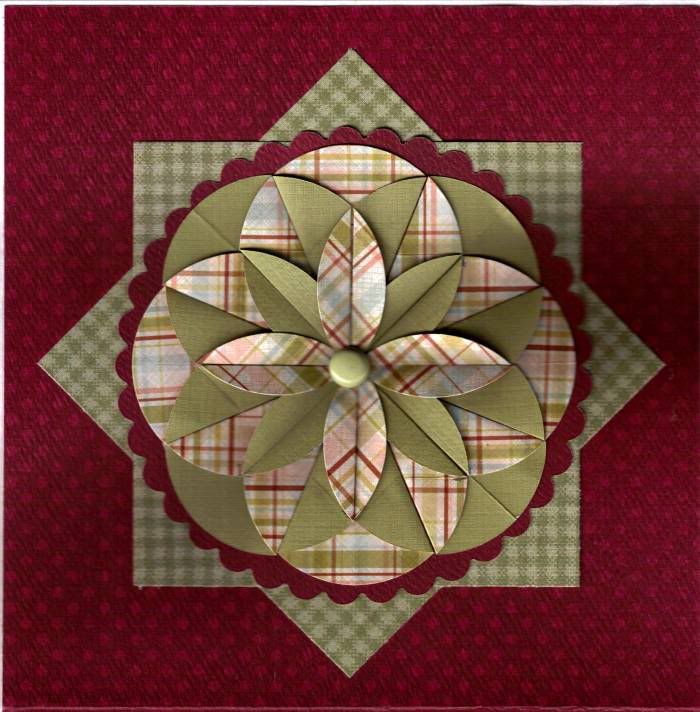 And finally today a card just to say hello. I love this Hello Kitty Cricut cartridge and I just had to have it but I have to say that the font cartridge that is also Hello Kitty I was not that impressed with (I just don't like the fonts that are one it so I resorted to using my SCAL and cut a TTF that I really liked called Marketing Script. It is a free download.)
This is the outside of the card: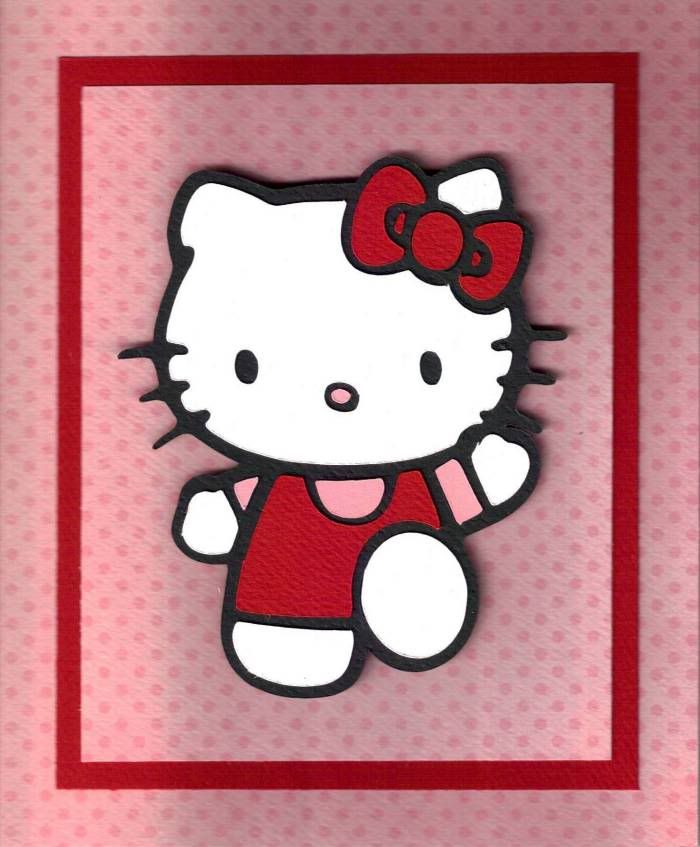 And then on the inside of the card it simply says Hello: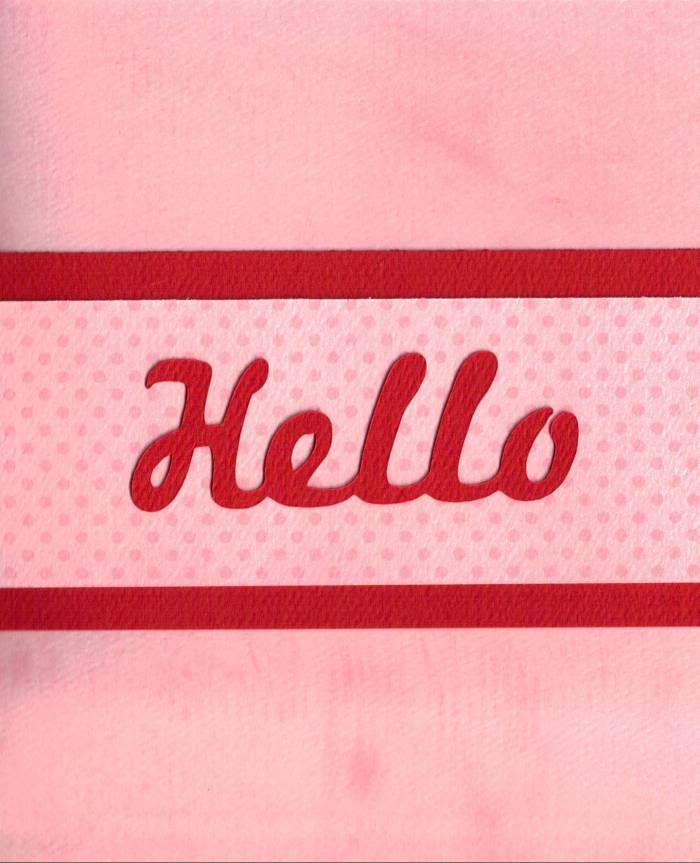 So my challenge for you today is to clean off your scrapbook table but while you are doing that use the little things that you have laying there as you are cleaning. Make a few cards and have them on hand for that special gift or birthday.
Happy Scrappin' ! ! !
Brenda