As I purchased my last few gifts yesterday I remembered the fun things that I used to do for my kids (now ages 27 and 13.)
We would make up a batch of Magic Reindeer Food and just put it in a simple plastic bad and go out on Christmas Eve and sprinkle it on the lawn. The kids would forget about it until after the gifts were open and by the time they went out to check the birds would have ate all of the oats and seeds.
And then Joe and I would always read the Nativity story to them. When they were small a story book form but as they grew we now read it from the Bible. I still look forward to doing that as a family followed by midnight Mass.
After the kids were tucked into bed Joe and I would busy ourselves with putting bows on all of the wrapped gifts and putting them under the tree. We would then get his boots and make Santa's foot prints from the front door (no fireplace) to the tree and then to where they sat the treat for Santa. The next morning I would always grumble about the mess that Santa would leave for me and clean up the "Magic North Pole Snow." Each year Breanna would save a little box of the snow and take it to school for show and tell - she never took one of her toys like the other children - she wanted to share the tradition although she didn't know about the ma and pa Santa behind the snow.
Here is a couple of projects that I did reminiscing about Christmas Past Traditions.
A fun little Reindeer Ornament to put Magic Reindeer Food in and hang on the tree until Christmas Eve. I used my Cricut to make the Cake Box and then used various QuicKut Dies, Boss Kut Dies, and Punches to transform the box into Rudolph.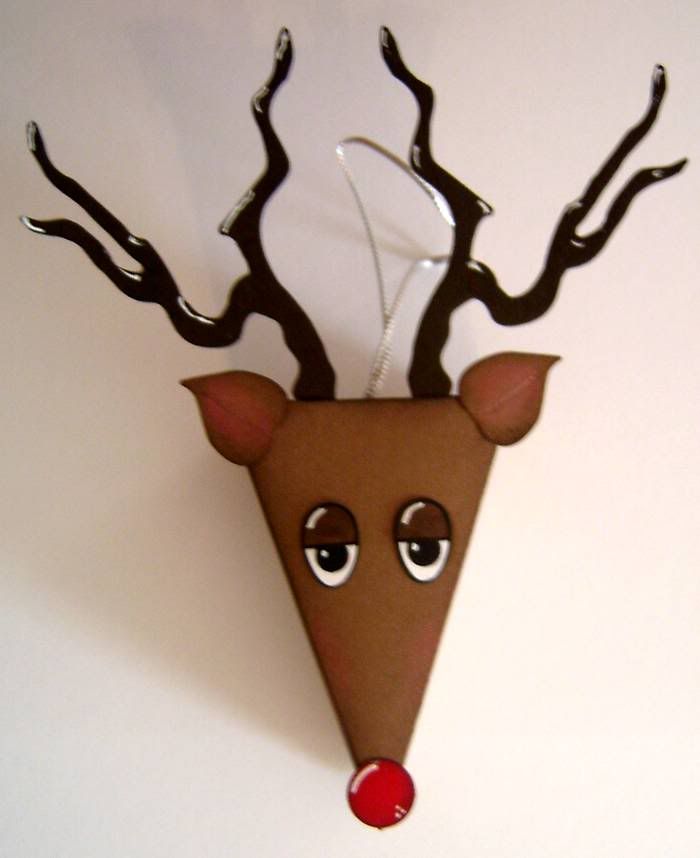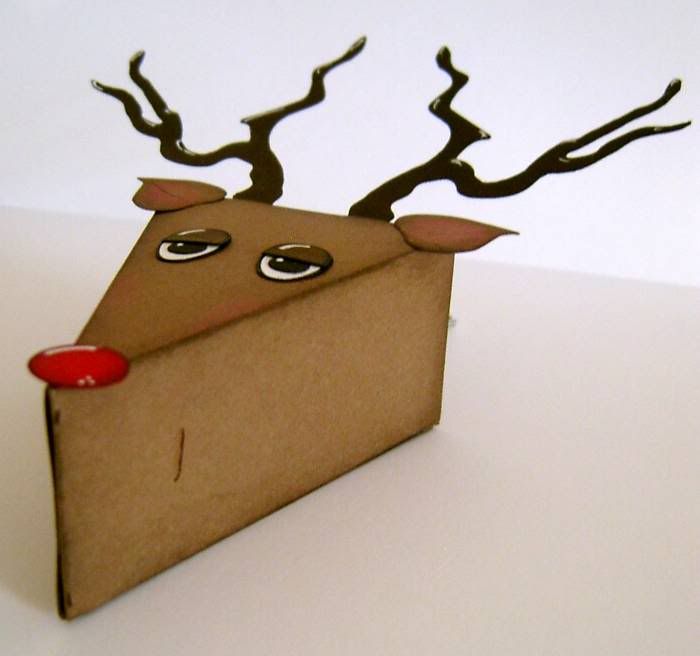 I know the kids, even though they are grown and don't believe any longer, will still get a kick out of the Tradition behind this little guy.
Then I made this angel out of cardstock. I have to be honest, THIS IS NOT MY IDEA, you can find the directions for this little girl on MarthaStewart.com. They made these out of a 6" paper plates and used hand punches to decorate them. I didn't have 6" paper plates so I took the pattern and cut her out of cardstock, used decorative scissors to scallop the bottom and a small hand punch to punch the holes. I just love her.
If you have the SCAL program and a Cricut you can download a cut file for this little beauty at:
http://forums.surecutsalot.com/index.php?sid=9b8af66d5e32c4bf9be9df86f13b2d69
There was a wonderful person there that was wonderful enough to share their cut file.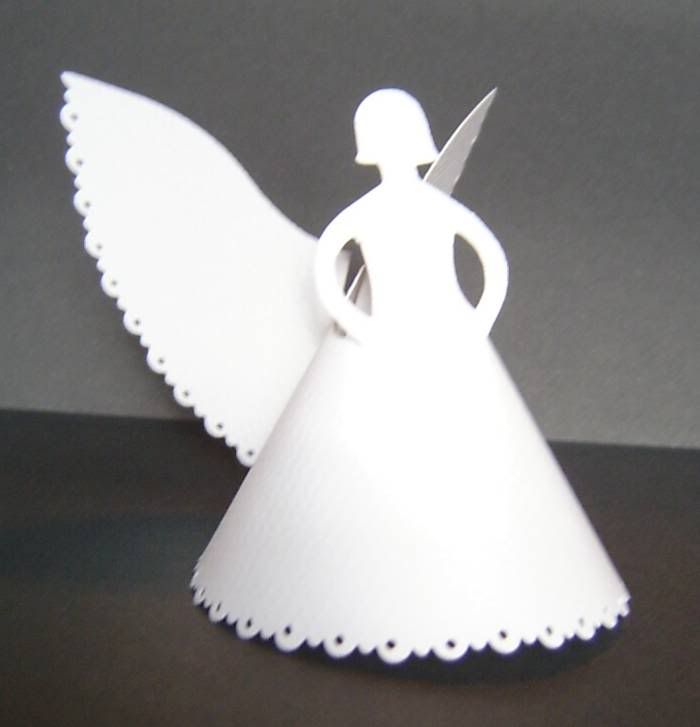 Now over the next week I will make a few last minute Cards to put money gifts in for my God-Children, the mailman, and our Priest. I will share those in a day or two.
It is all coming together.