Seems like the Christmas Ideas just keep coming and I can't make them fast enough.

Today I am sharing 3 projects.

The first are simple tags made with Boss Kut Dies.

The second project is a Take-Out Box filled with candy and decorated with Boss Kut Dies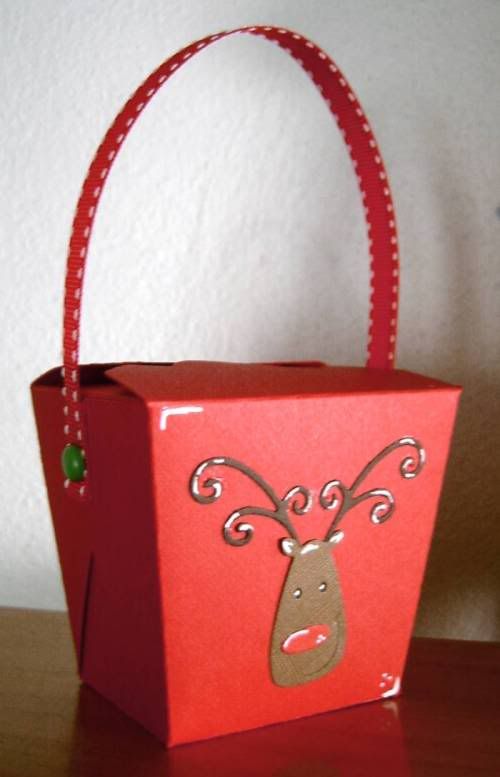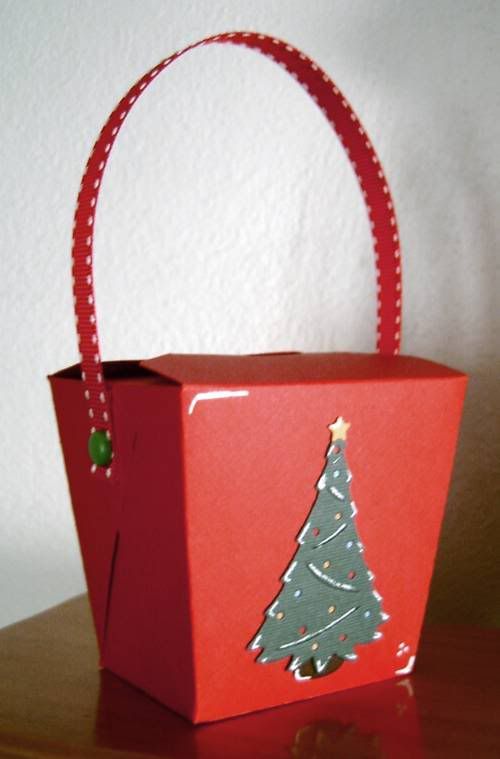 Now this last one I have posted directions for - it is very simple. And I have filled them with candy kisses so that the kids will have an added little gift on the tree!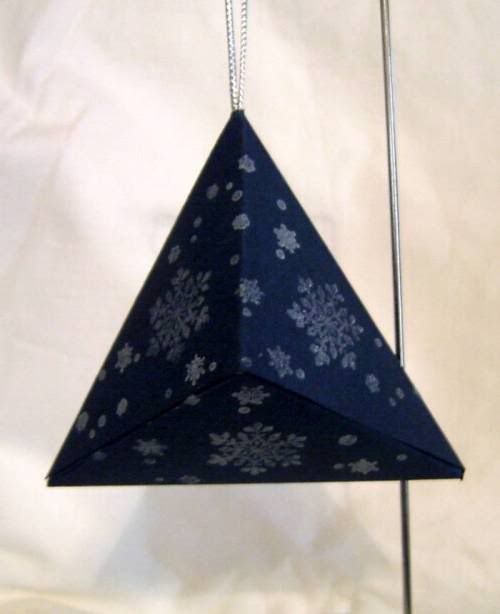 Directions:
Materials:
Paper cutterScor-Pal
Scor-Tape
Snowflake Stamps/Versa-Craft white ink pad/embossing powder
Heat gun
4" of cord/stringNavy Blue Cardstock
1) Cut your Cardstock to 3 1/2 x 8"
2) Using Scor-Pal and short side of cardstock at the top, score at 1/2" and 3"
3) Turn Paper 90 degrees and score at 1/2", 3", and 5 1/2".
4) Mark 1/2" from each scored (I used my scor-pal for this as well.)
5) Cut triangle off at each top corner (see diagrams) using the 1/2" marks and scored corner as your guide.
6) On the left cut a triangle using the 1/2" marks and scores (see diagrams.)
7) On right side cut a diagonal cut to the first score and straight down the score mark (see diagrams)
8) Score the piece diagonally across first square, diagonally the opposite way across the second square, and diagonally the opposite way across the last square (see diagrams.)
9) Use stamps/ink/embossing powder to add decorations and raised stamping to the piece. Avoid embossing on the glue tabs. (See diagram.)
10) Fold on score lines
11) Use scor-tape on each of the glue tabs and peel of backing.
12) Form a loop with cord/string and knot the end. Place the knot side in next to glue tab #1. Adhere tab 1 to the inside forming the side of the triangle.
13) If you wish fill with candy at this point and adhere the other 3 glue tabs to the inside of the box.

And here are the diagrams: