I love Pinterest. It is not a secret! I find so many things there that I want to try. Most of the time the items that I pin just sit there on a board but they are there if I ever want to make them.
My mom called the other day and needed some Thank You notes. So to the crafting table and to my computer I went. I found this amazing card.
What is funny is that when I started backtracking to go to the person's blog to see how they made it, because let's face it, you want to see instructions if they are there, she said that she has also scrap lifted the idea. Here is a link to
"Created By Rosie"
to see the card that caught my eye.... but then also please go to
"Stamping Sanity,"
to see the card that inspired Rosie in the first place. It is amazing the difference just changing the color makes.
It was Rosie's card that really caught my attention but wanted to give both girls a shout out because I thought that was fair. So mine is actually a scrap lift of a scrap lift. I have to be honest as well. I also was going to change the colors but the colors I tried just didn't pop. So I went back to Rosie's white on mid-grey.
I used the embossing folders I had on hand and scraps in my bin. I also used the dies that I had so the shapes are a little different but it has the same feel to it.
Here is my scrap lift: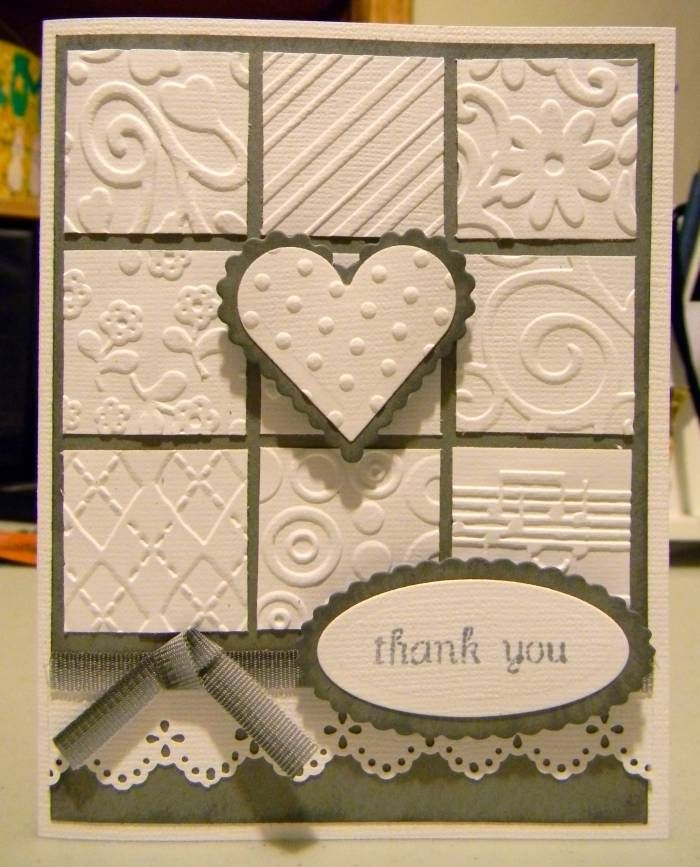 And since I made multiple cards one more picture: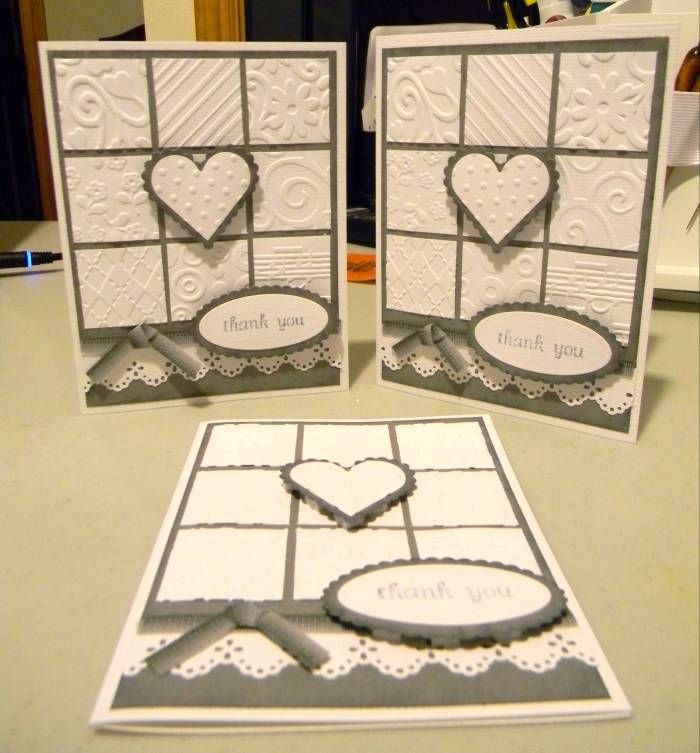 My mom liked the cards and I would have made her a few extra but I ran out of ribbon and scraps of white and grey.
I wonder how many times a scrap lift is scrap lifted and how it changes through those lifts how the changes occur. Scrap lifting evolution?
For me too this card was all about finding a way to use those scraps and what I had on hand, which sometimes is a challenge in itself.
Happy Scrappin' ! ! !
Brenda