Recently I started showing you some of the scroll saw (fret work) pieces that I have made.
This new found love of creating lots of sawdust has sent me on a mission of finding scroll saw patterns. There are patterns all over on the web but the best ones you have to pay for. I do understand that but for right now I am a novice at scrolling and want patterns that look complicated but really aren't and since I am practicing I don't want to have to pay for patterns.
The other thing is that I am in a "Christmas frame of mind" and I have started to make a few gifts for family, friends, and co-workers. My ultimate goal was to make each of the girls I work with something special. Something that not everyone would have. Since they all have their own homes and most love to cook I thought a Trivet would make a nice gift.
With that said this had me thinking of what I already owned that could help me on my quest. I sat for hours looking through my dies and then turned to my Cricut and started looking through the endless booklets to find the perfect pattern. Why stop there, I want each of them to have a unique Trivet.
I found several things in booklets that are able to be cut with the Cricut, scanned into my computer and then printed off so that I can use the printed copy as a scroll saw pattern. I ended up with 14 that I want to make but needed to start with one and then I would expand.
I am sharing the first of what I hope is many Trivet pattens and show you how I changed the pattern slightly to make it easier to cut and more streamline in design. This one comes from the "Ornamental Iron II" Cartridge.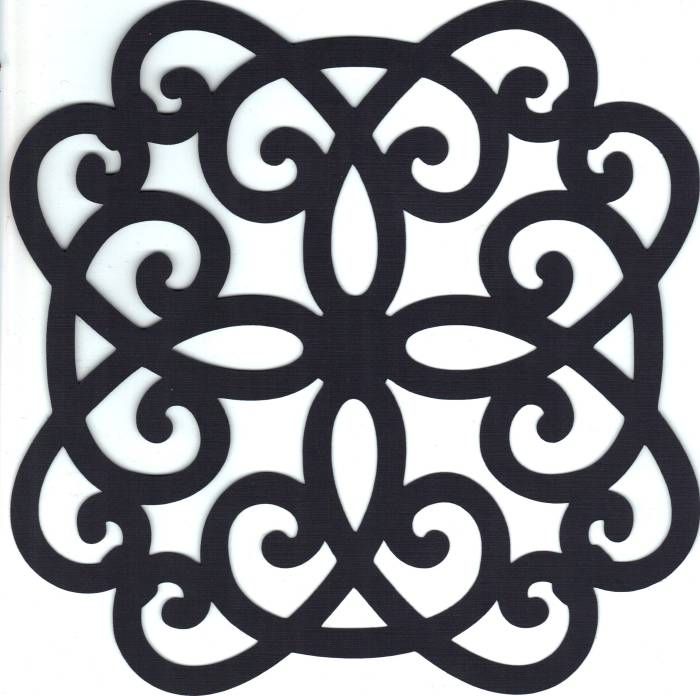 I think it is fine just as it is but because I am just learning to use the scroll saw and the less I a have to turn the wood the easier the pattern is to cut. So I wanted to alter the pattern and get rid of the "nubs" off each corner. Here is a picture of what I am referring to (the area the red arrows are pointing to.)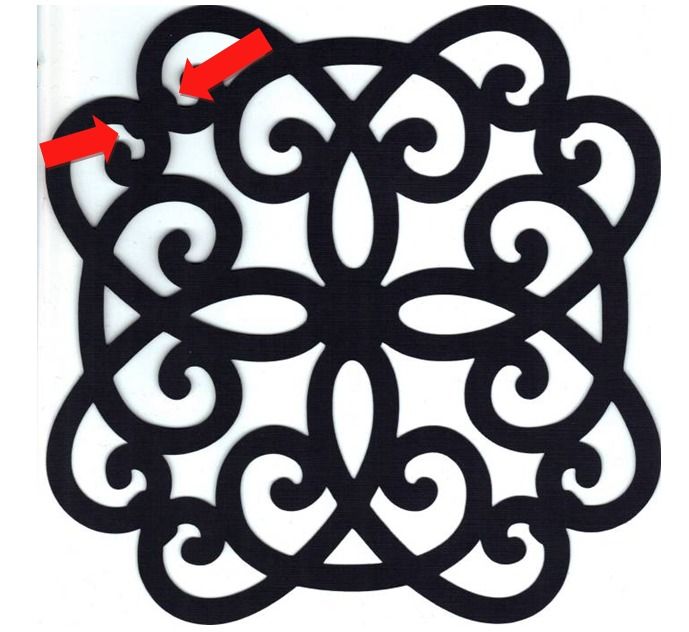 That pattern became this: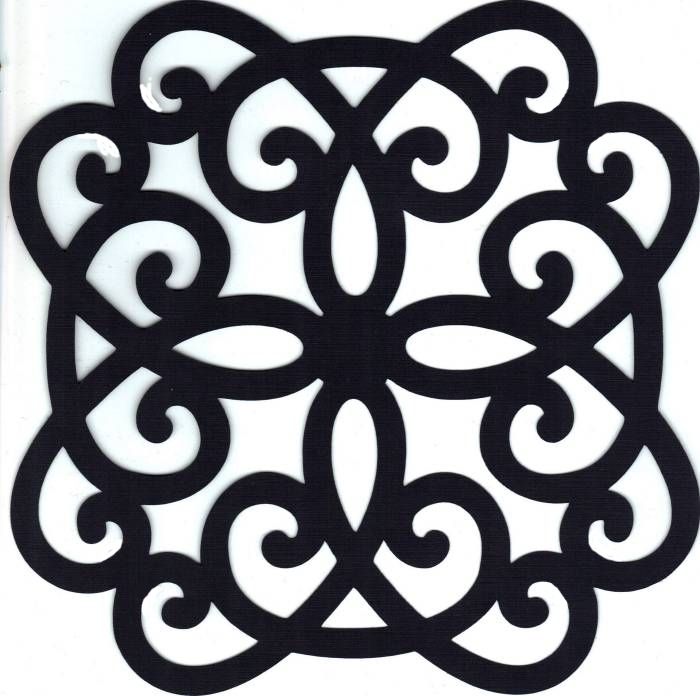 Then several hour later that pattern became this Trivet: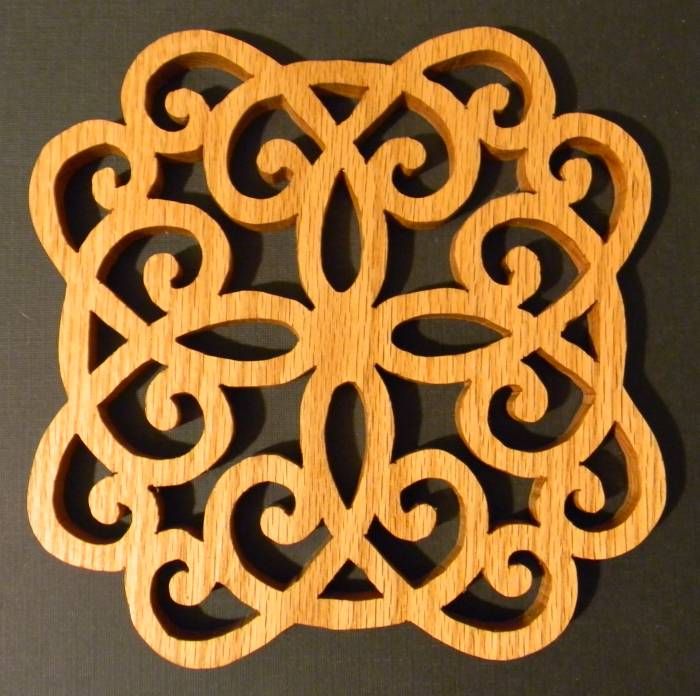 I learned a lot through this process and I am finding that this time consuming form of art is a lot of fun. I am hooked!
The entire time that I was cutting that Trivet I was thinking of my dad and wondered how many hours it took him to cut out the beautiful clocks and shelves that my mom still has. He loved his woodworking.
I am going to be working on more of these Trivets as well as more Christmas ornaments as time goes on. I have so many things that I want to try.
So many times we have more stored treasures than what we know. Today my treasure is my Cricut and those cartridges that these works of art are taken from and can be converted into other forms rather than only use them for scrapbooking or card making.
With that said I say "Happy Woodworking ! ! !"
Brenda