A little more of Bree's vacation photos.
When they went on vacation, some of the things that they did was what the adults wanted to do. The history part. I had to laugh because Bree never wants to go places where she will learn something about the past. She is more of a live in the present kind of person and doesn't want to look back. She complained about the history part of the vacation but went on and on about the ocean and the "spooky" parts of it.
This 2 page lay-out is all about her first trip to the ocean.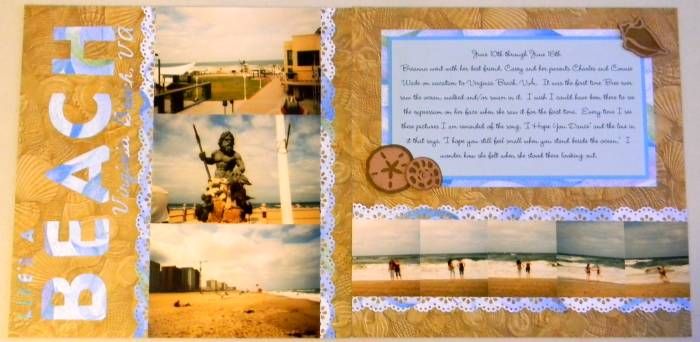 I kept things simple and clean on the lay-out and used the items I had on hand which included a Martha Steward border punch, various dies, and Cricut Cartridges. Two beach themed printed papers make up the background and accents.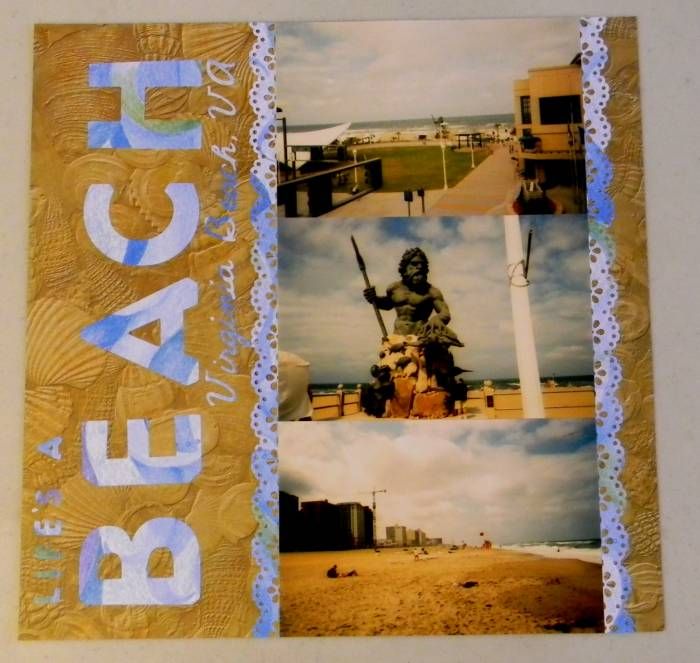 Page one is the view from their hotel and various sites on the beach.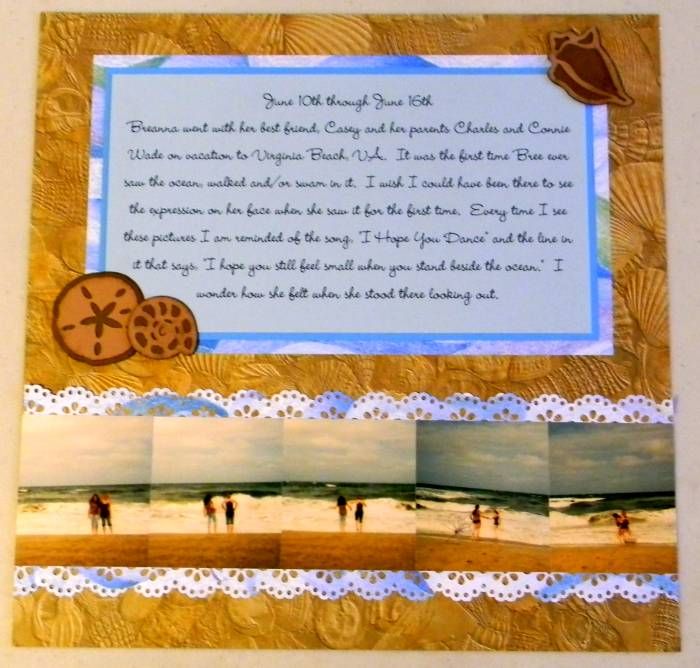 Page 2 of the lay-out was her and her friend playing in the ocean for the first time.
It may be awhile before I get back to the scrap-room to do the last lay-out but I will post it when I get there. I have one challenge to complete and one Christmas Ornament exchange to complete before I scrap again. Not to mention work on Christmas gifts.
I can't believe that Christmas is less than 90 days away.
Happy Scrappin' ! ! !
Brenda