My husband's office decided that it was time to show everyone in the office how much they are appreciated, because let's face it, without the office help the receivables, pay outs, pay checks, and tax forms would never get completed.
Each of the techs were asked to bring in one small gift for an office girl and they would put all of the gifts in a hat and let the girls blindly chose a gift. These gifts should not be expensive, just a little something to tell them "Thank You" for a job well done.
I was stumped at first but then told my husband that I would make an old stand by. He agreed and I made 5 of these (because Jr. Legal Pads come in packages of 5.) He took one to work and then I have extras for other little gifts.
These are nothing more than a folder made from cardstock with a Jr. Legal Pad adhered to the inside and on the opposite side of the fold a triangle to form a pocket for business cards or receipts.
To decorate the front of the folder and the inside pocket I used the
Dies Direct
Daisy Chain Border Die
. This die can be used single (as on the pocket) or doubled as on the front of the folder.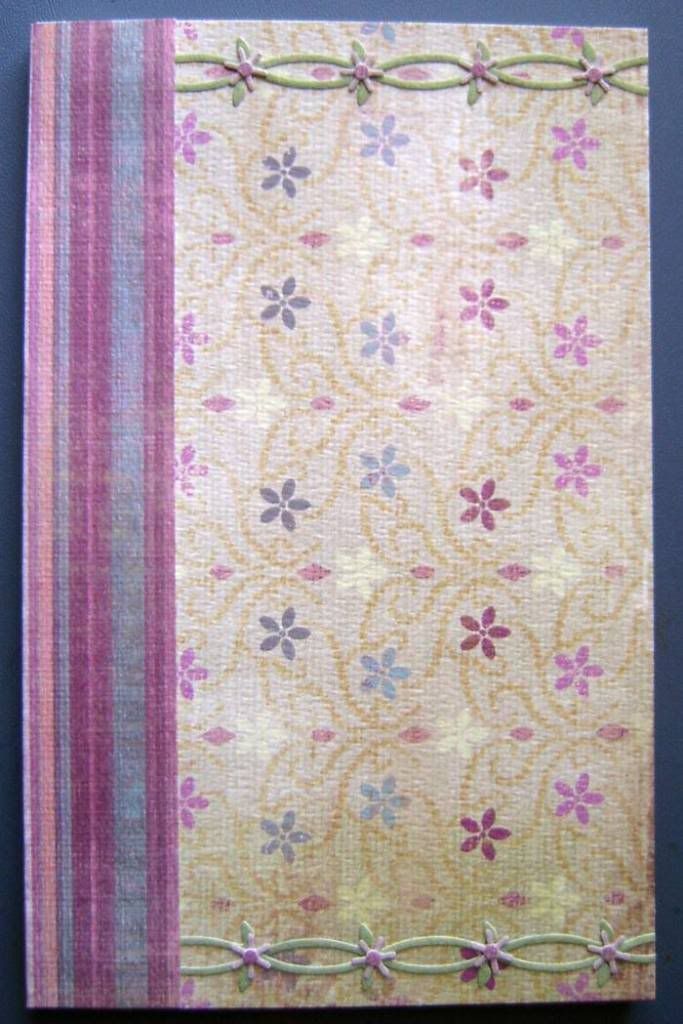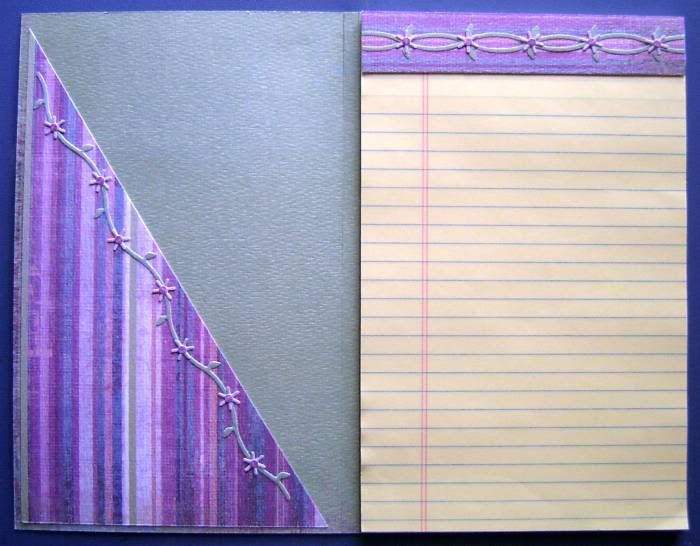 These make wonderful teacher gifts as well.
Happy Scrappin' ! ! !
Brenda