Dies Direct
out did themselves with the
Lattice 1 Die
!
I love this die and it just reminded me of the small blocks on a crossword puzzle or the spots on a Scrabble Game!
I decided while I was making Birthday Cards to see if their smallest font, the
Micro Mini Font
, would fit inside these blocks... and they do! That made the wheels turn a little bit and then I wanted to figure out which sentiment to use. It didn't take long to find out where to place the letters and then I needed some small hearts and their
Mini Book
provided the perfect sized hearts!
This was a lot of fun to make and could be made into any sentiment for any occasion.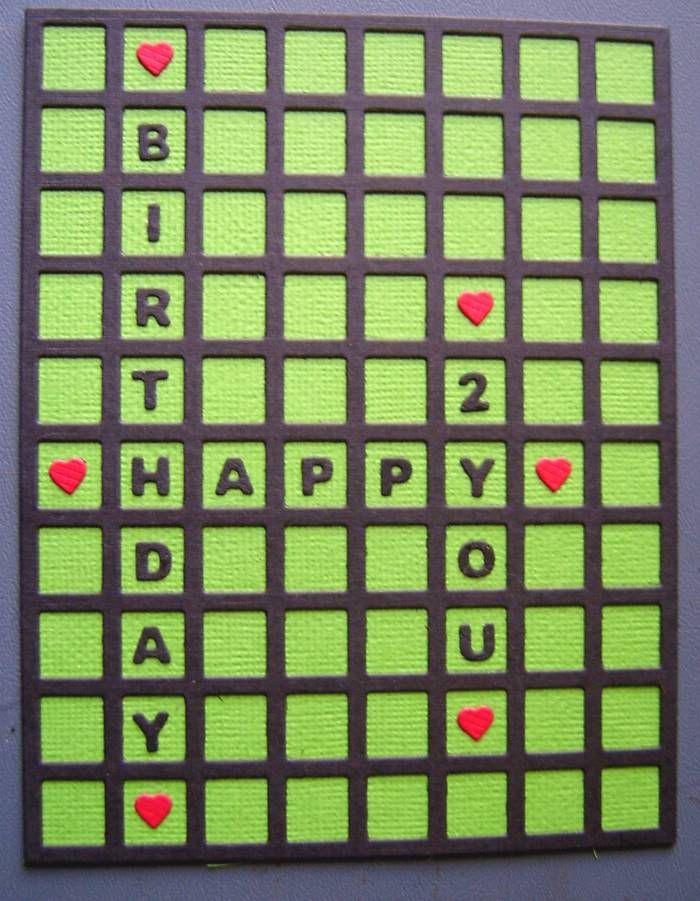 You are only limited by the number of squares and what you want to say!
Happy Scrappin' ! ! !
Brenda