Some times a die will lay on my scrap table begging me to use it. I have to be inspired and need the right project to use it on.
I love the
Dies Direct
"At The Beach" die but I did not have any pictures that were water or beach themed. I can't tell you the last time that I went to a beach.
A friend of mine is always using the term "Is it beer thirty yet?" Which always makes me laugh. She does that when she is tired of being at work and is ready for home. Well I am always telling her "it's five o'clock somewhere! One day we had the exchanged and a little light bulb went off and I could not get home fast enough to see if these dies would work for this idea and low and behold they did.
So I am sharing with you the "It's Five O''clock Somewhere" Clock!
I used the following dies:
G42 Grunge Ovals,
C143 At The Beach
,
FS109 Optimistic 3/4
Font,
FS107 Optimistic 1/2
Font.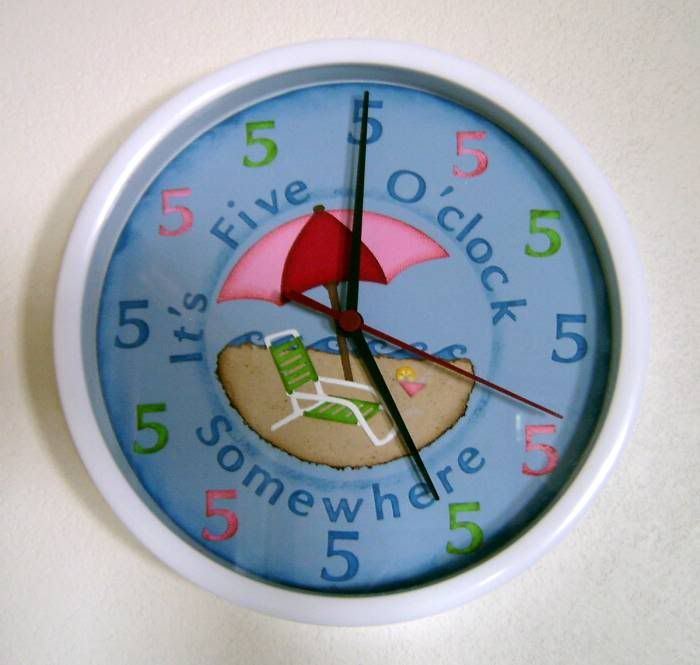 This was a fun and easy project to do and I had to laugh when I got it done because of the way the project came to be. (And how my daughter tried to take this and keep it for herself!)
Sometimes you just have to let loose and have a conversation with a friend in order to be inspired.
Happy Scrappin' ! ! !
Brenda